According to pool reports, there was a little Q&A with attendees:
-Barbra Streisand, when asked why she was there: "I worked in a Chinese restaurant."
-Anna Wintour said she wanted to ask President Hu to "invest money in Chinese fashion."
-Jackie Chan on why he brought a big camera: "I just want to take some photo."
As for what they ate, we know it was "quintessentially American": lobster, steak, apple pie and ice cream. Read all the state dinner menu details here.
After dinner, about 300 guests--Sasha and Malia included--took in a performance by jazz great Herbie Hancock.
Scroll down to see video of the toasts.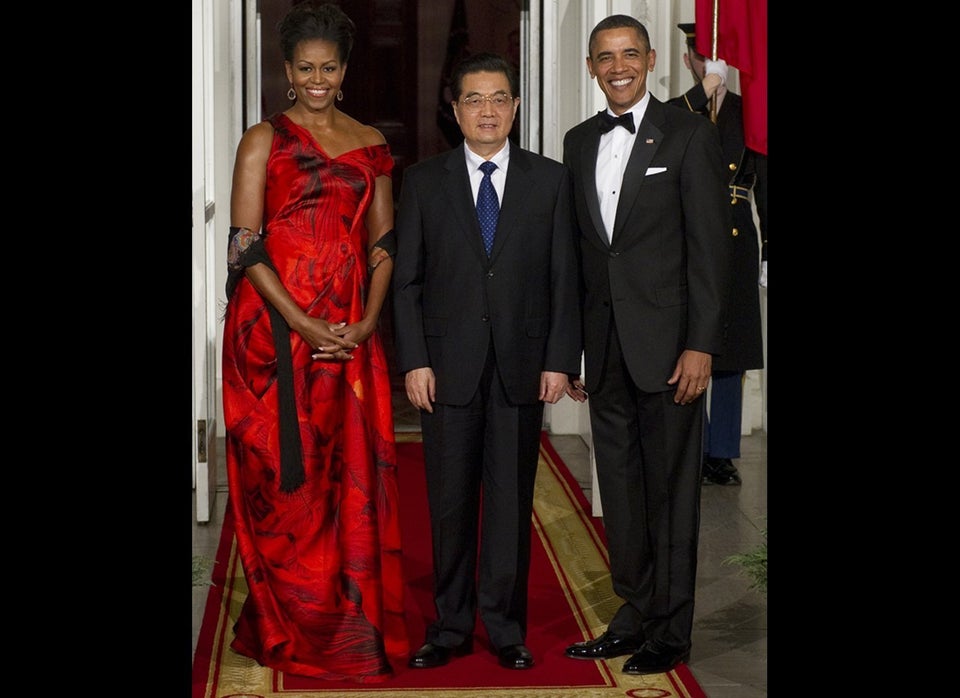 State dinner arrivals
WATCH:
Related