By Hong Soon-do, Beijing correspondent, AsiaToday
The most monumental years in this century for China should be years 2021 and 2049. It's because the year 2021 marks the 100th anniversary of the founding of the CCP and the year 2049 marks the 100th anniversary of the founding of the People's Republic of China. It's in the same context that China's state media, including the People's Daily, often mention these two years.
However, it seems that 2034 will be added into China's list of monumental years. There are obvious reasons for this assertion. Most of all, China's national power is likely to be maximized at this time. Chinese media outlets recently reported that China's economic aggregate will catch up with that of the U.S. in 2034. According to Beijing sources on Sunday, it was based on a recent survey targeting China's 131 economic experts. The survey was published on the latest edition of English journal China Economist, sponsored by the Institute of Industrial Economics under China's top think tank Chinese Academy of Social Sciences. Economists predicted that China will most likely to become G1 in 2034.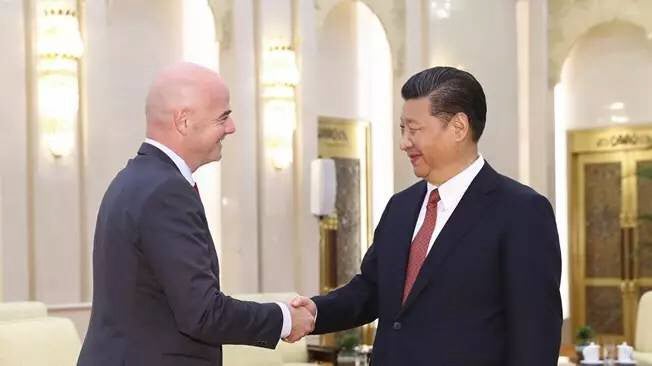 It should be also noted that there are reports that China is likely to host the World Cup for the first time in 2034. It was mainly reported by Hong Kong's media outlets. There is a very strong possibility that China will host the World Cup considering the fact that Xi Jinping met FIFA President Gianni Infantino in Beijing on June 14 and expressed his strong hope that China would like to host a World Cup in the future. Wang Dazhao, a renowned China football commentator, said, "Either 2030 or 2034 would be fine for China to host the World Cup. However, 2034 seems better, since South America and Europe will likely to be in a bid competition for 2030. The Football Association is reportedly making contact with FIFA in this direction. I think this is highly possible if China wants it strongly."
As a matter of fact, it's not too bad for FIFA to promote the World Cup 2034 by taking advantage of China, the world's biggest market. Infantino has also personally emphasized China's World Cup hosting. This means that China hosting the 2034 World Cup can be regarded as a fact.
It's China's dream to beat the U.S. to become the G1 in economic power and to host the World Cup. To put it bluntly, this is what Xi Jinping's inspirational slogan - the China Dream - is all about. The year 2034 is being the promised year for China and its people.
Popular in the Community