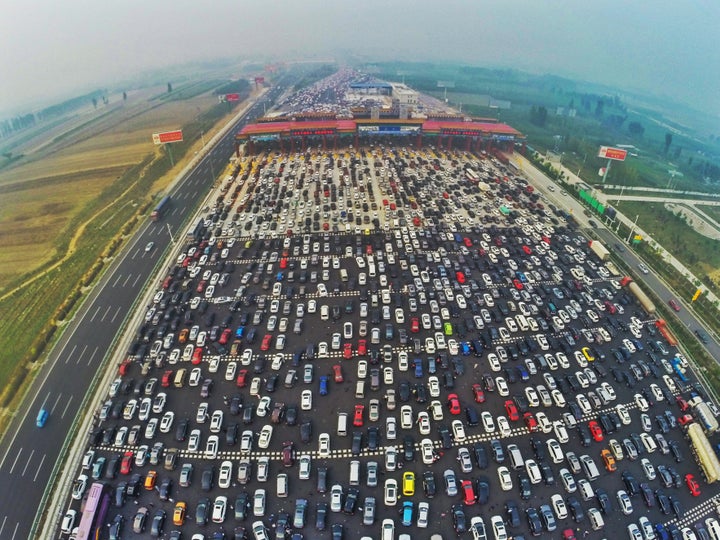 As China's "Golden Week," a seven-day public holiday celebrating the country's national day, came to a close on Wednesday, Chinese citizens flocked home -- at the same time.
Around 2 p.m. on Tuesday, hundreds of thousands of northbound vehicles got stuck on the G4 Beijing-Hong Kong-Macau (Jinggang'ao) expressway, People's Daily China reported. The 1,400-mile-long expressway runs between Beijing and Shenzhen, and connects along the way to other major cities in the Hebei, Henan and Guangdong provinces.
The jam apparently occurred because of bottleneck created by a new checkpoint in the town of Liulihe, about 35 miles southwest of Beijing, People's Daily noted. Aerial photos show cars spanning some 25 lanes having to converge into just a few.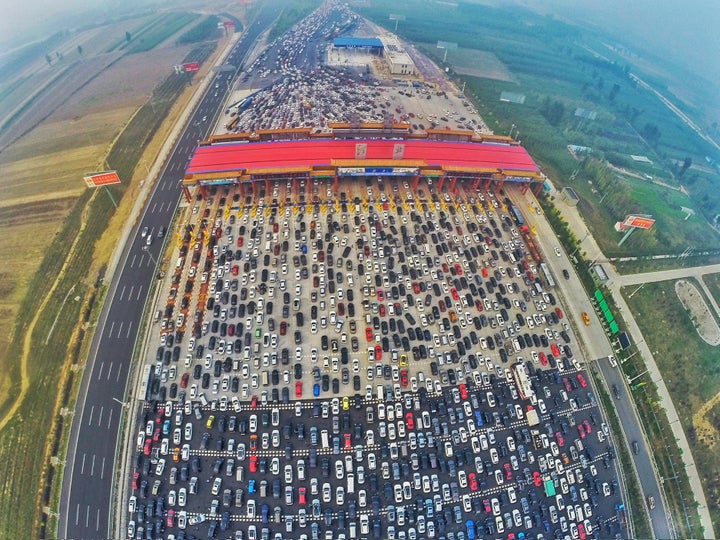 Beijing's city traffic monitor said over 125,000 cars entered the city on Tuesday, according to The Wall Street Journal.
Factories and businesses shut down during Golden Week, and the country's typically polluted skies temporarily turn clear while people travel. This year, about 3.38 million Chinese people visited 125 tourist spots around the country, WSJ reports.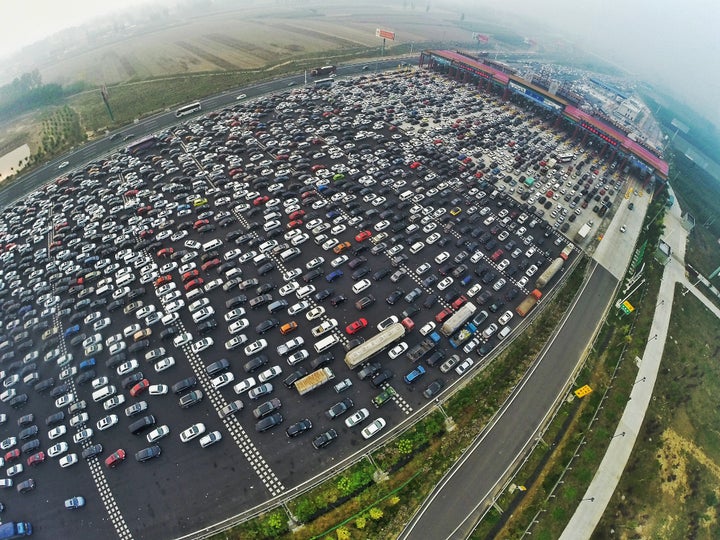 Related
Popular in the Community