Eric Olander and Cobus van Staden are the duo behind the China Africa Project and hosts of the popular China in Africa Podcast. We're here to answer your most pressing, puzzling, even politically incorrect questions, about all things related to the Chinese in Africa and Africans in China.
Although leaders in Asia, Europe and the Americas are speculating as to what the implications of Donald J. Trump's election to the U.S. presidency are, at least those regions have some idea of what actions and policies he may pursue. The president-elect has already met with Japanese Prime Minister Shinzo Abe on security and trade, spoken to NATO's secretary general on the phone about whether Washington should continue to support the alliance and, of course, expressed throughout his campaign his desire to build that great wall along the U.S.-Mexican border. Africa, by contrast, was barely discussed, if at all, during the seemingly never-ending 18-month duel between Trump and his former rival Hillary Clinton. Now, with the election settled, African policymakers are struggling to figure out what it will mean for their countries when a potentially isolationist U.S. president assumes power in January.
There are early indications that some African countries may lean further in to China's embrace to compensate for what they expect could be a retrenchment in U.S. trade, investment and overall engagement on the continent. For Beijing, this could be a huge opportunity to strengthen its diplomatic positioning in Africa as the Chinese continue their massive aid, infrastructure and investment drive across the continent. All that Chinese money is also now paying dividends in the form of improved public opinion towards the Chinese in Africa which, according to a 2016 Afrobarometer survey, has been steadily rising. So if Washington either falters or retreats from constructive engagement in Africa, China may in fact be a major beneficiary.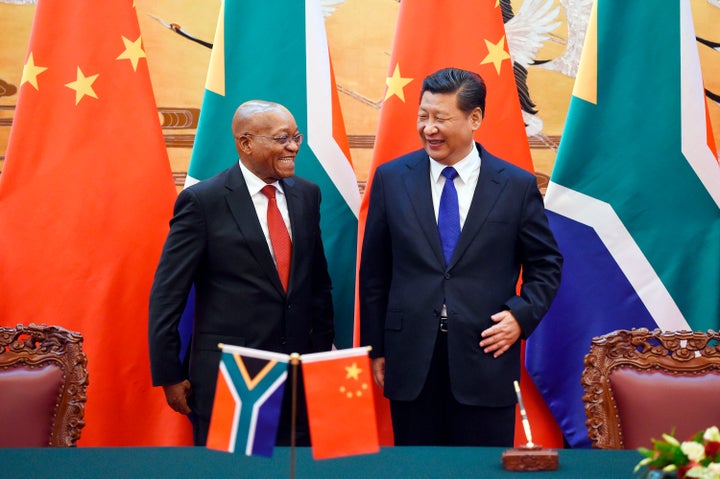 South Africa, in particular, has been steadily shifting its foreign policy away from the West towards China in recent years. Now, with the election of Donald Trump, Pretoria should no longer count on Washington in the international community as it's done in the past, warns University of the Witwatersrand international relations professor John Stremlau in an interview with CNBC Africa following the U.S. election. Dr. Stremlau joins Eric & Cobus ― in the podcast above ― to discuss why he thinks President-elect Trump is such a threat to Africa's stability and how this new direction in U.S. foreign policy could reshape Africa's international relations.
Join the discussion. Is it premature to be worried about President-elect Trump's foreign policy in Africa and how it might damage U.S. relations while helping China's engagement on the continent? Tell us what you think.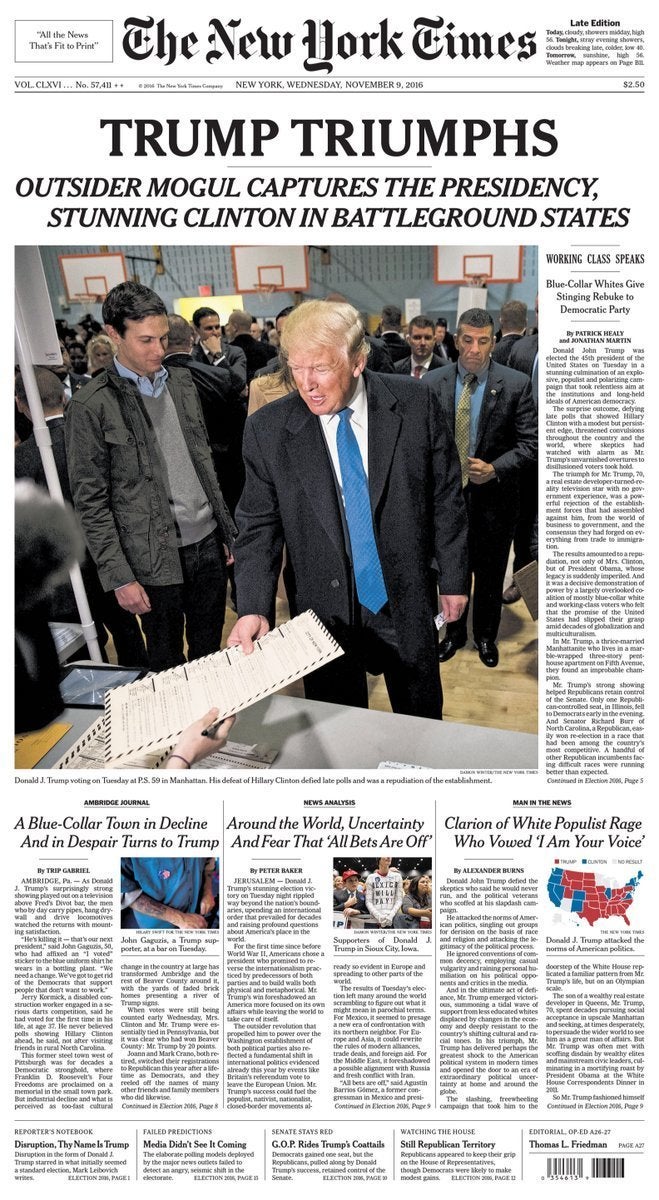 Newspapers React To President Trump
Popular in the Community