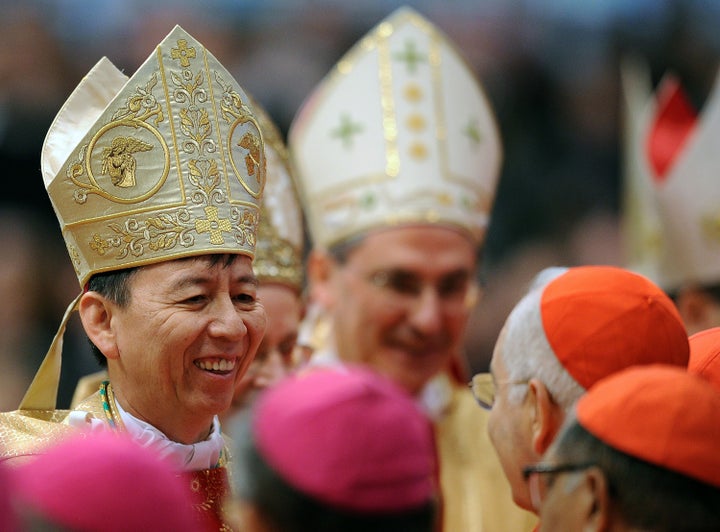 By Francis X. Rocca
Religion News Service
(RNS) In a move likely to aggravate tensions with the Vatican, China's state-run Catholic church announced on Thursday (June 23) that it may soon ordain more than 40 bishops without the approval of Pope Benedict XVI.

According to the official Xinhua news agency, a spokesman for the Chinese Patriotic Catholic Association (CPCA) said the church "faces an urgent task" of choosing bishops for more than 40 dioceses, and planned to do so "without delay."

For more than half a century, China's 12 million to 15 million Catholics have been divided between the state-run CPCA and an "underground" church of Catholics loyal to the pope.

In recent years, the Vatican and Beijing have tacitly agreed on a number of bishops acceptable to both sides. But last November, Joseph Guo Jincai was ordained the bishop of Chengde without papal approval, an event the Vatican called a "sad episode."
Another such ordination, in the diocese of Hankow, was scheduled for early June, but was unexpectedly postponed at the last minute.

Earlier this month, the Vatican reiterated that bishops who consecrate other bishops without a papal mandate incur automatic excommunication, as do the men they consecrate and all other ministers who participate in the ceremony.

At the same time, the Vatican's statement allowed for "mitigating circumstances," under which the penalty of excommunication does not apply, specifically if any of the parties was "coerced by grave fear ... or grave inconvenience" to participate.
Support HuffPost
The Stakes Have Never Been Higher
Related
Popular in the Community