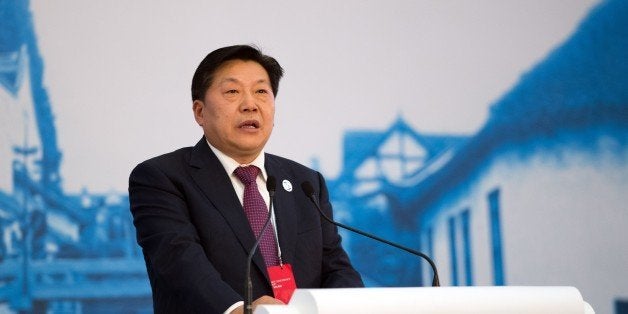 BEIJING (Reuters) - China has closed 50 websites and social media accounts for violations ranging from pornography to "publishing political news without a permit", Beijing's cyberspace watchdog said on Tuesday.
The government is pursuing a crackdown on unwanted material online. Critics say the increasing restrictions further limit free speech in the one-party Communist state.
Authorities shut 17 public pages on the mobile social messaging app Weixin, also known as WeChat in English, as well as 24 websites and 9 channels or columns on websites, the Cyberspace Administration of China (CAC) said in a statement on its website (www.cac.gov.cn).
The Weixin accounts were shut down during the past two months, the state-run news agency Xinhua said.
Some of the other offences listed by CAC include publishing fake information under the guise of the government or media, and publishing information related to gambling or fraud.
Jiang Jun, a spokesman for the cyberspace watchdog, said the CAC would regularly publish a "black list" of violators, according to the statement.
Last fall, Xinhua said the cyberspace watchdog had closed nearly 1.8 million accounts on social networking and instant messaging services since launching an anti-pornography campaign earlier in the year.
In 2014, authorities received almost 11 million reports of what was described as harmful information online, Xinhua reported separately on Tuesday.
In November, Chinese officials called for controls on the Internet to preserve stability.
With a population of 1.4 billion and 632 million people online, China is a market no one wants to miss out on. But it also has the world's most sophisticated online censorship system, known outside the country as the Great Firewall.
It blocks many social media services, such as Twitter, Facebook, YouTube, Instagram, Snapchat and Google, along with many rights groups sites and some foreign media agencies.
(Reporting by Adam Rose; Editing by Mark Heinrich)

Related
Popular in the Community