Officer Jinhai rushed to the scene after commuters spotted the woman holding a young child climbing over the rails of the bridge, The Daily Mail reports. The officer managed to grab the desperate woman right as she appeared poised to jump into the water. She frantically clamped on to the edge of the bridge, while passersby rushed in and snatched the child from her arms.
According to the Telegraph, police said problems at home had motivated the woman to attempt the jump.
The Daily Mail reports that the woman was brought to a local police station for questioning. Watch footage of the rescue effort above. WARNING: Images below may be disturbing to some.
Woman sits on the edge of the bridge: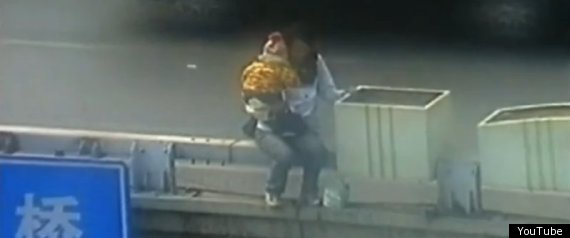 Woman appears to begin to jump: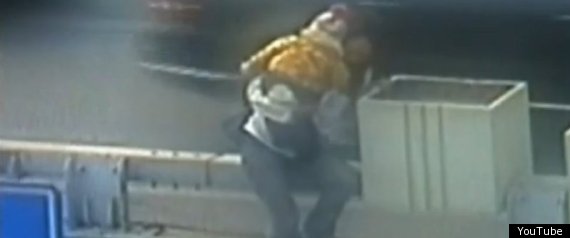 Police officer spots her: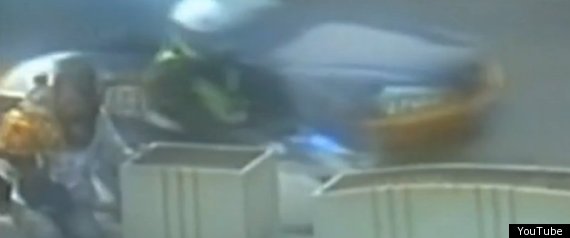 Police officer grabs her: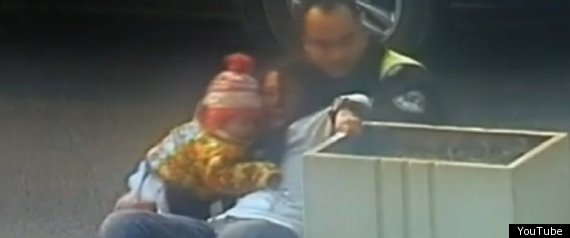 More people rush to help: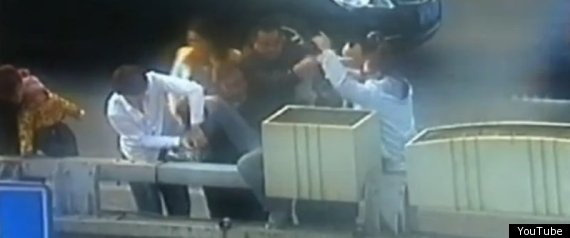 Related
Popular in the Community