Here's a sight for sore eyes. 
China held a military parade in Beijing's Tiananmen Square on Thursday, commemorating the 70th anniversary of its victory over Japan in World War II. The event was widely seen as a way for China to flex its muscles in the international arena.
Photos revealed a highly aesthetically pleasing event, with bright colors, sharp lines and perfect symmetry contrasted with the red stands, from where Chinese officials, foreign dignitaries and members of the public watched the parade.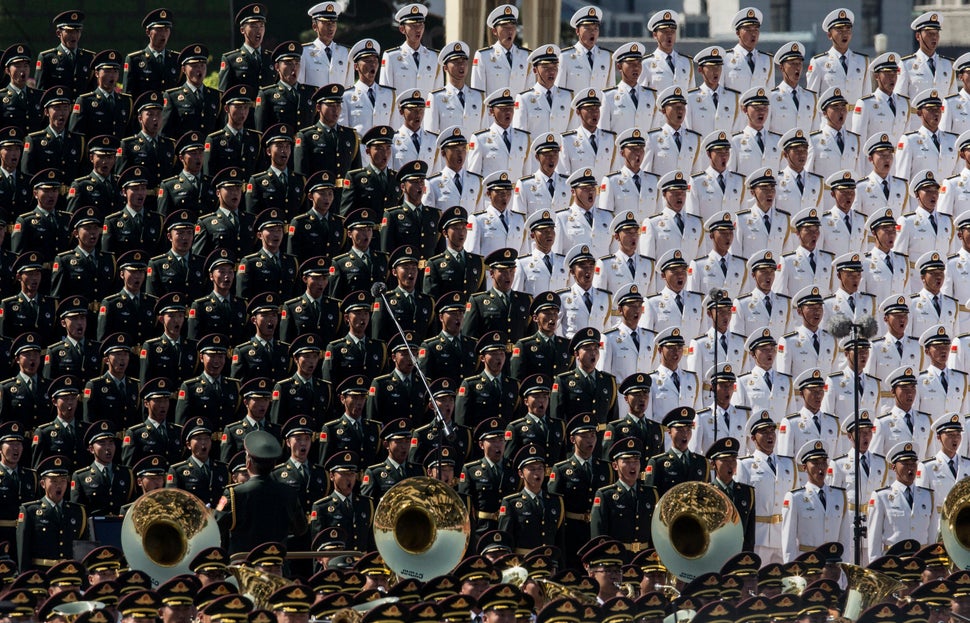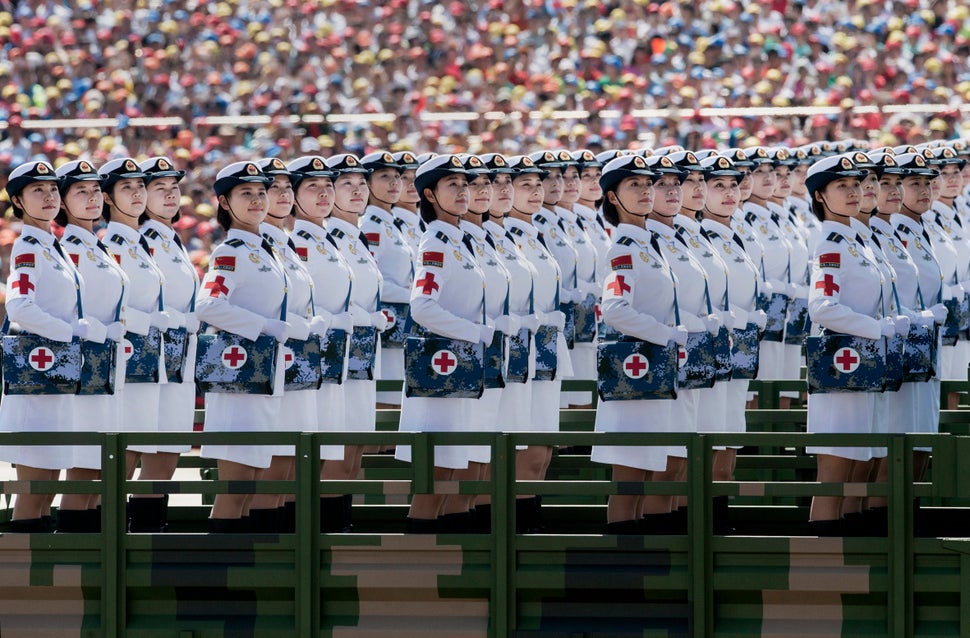 The approximately 90-minute long spectacle was the largest military parade in Chinese history, according to CNN, and featured 12,000 troops from more than 15 countries, 200 fighter jets, and 70,000 doves and balloons. Over 41,000 people, most of whom were from the military, took part in the event, The Guardian noted in its live-blog. 
The impressive show didn't come without strings attached, however. To ensure clear skies in the otherwise heavily polluted country, the government closed down Beijing's international airport for three hours on the day of the parade and limited the number of private vehicles that could enter the city starting two weeks prior to the event, The New York Times reported Wednesday. The government also cut off entries and exits to the streets and closed down subway stations the night before the parade, leaving many residents and tourists stranded overnight and unable to return home, according to a CNN video shot on Tuesday.
Thirty foreign dignitaries, including Russian President Vladimir Putin, U.N. Secretary-General Ban Ki-moon, South Korean President Park Geun-hye and Sudanese President Omar Hassan al Bashir, attended the event. Japanese Prime Minister Shinzo Abe did not go, per The Wall Street Journal, and The Huffington Post reported Wednesday that almost all European leaders declined to attend. Former U.K. Prime Minister Tony Blair was seen in the audience, however, according to The Guardian. U.S. President Barack Obama also declined his invitation, but sent Max Baucus, the ambassador to China, in his place. 
See more photos of the event's perfect symmetry below: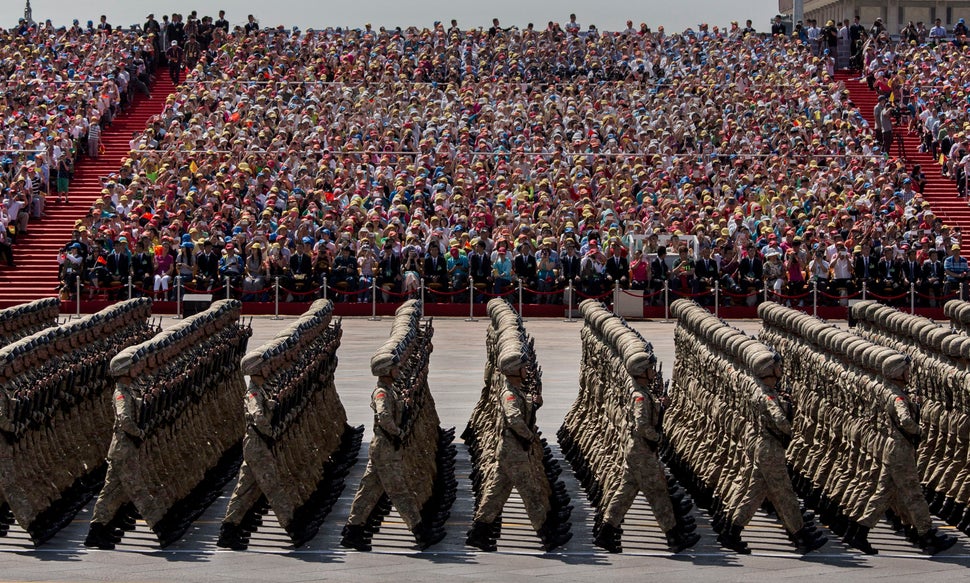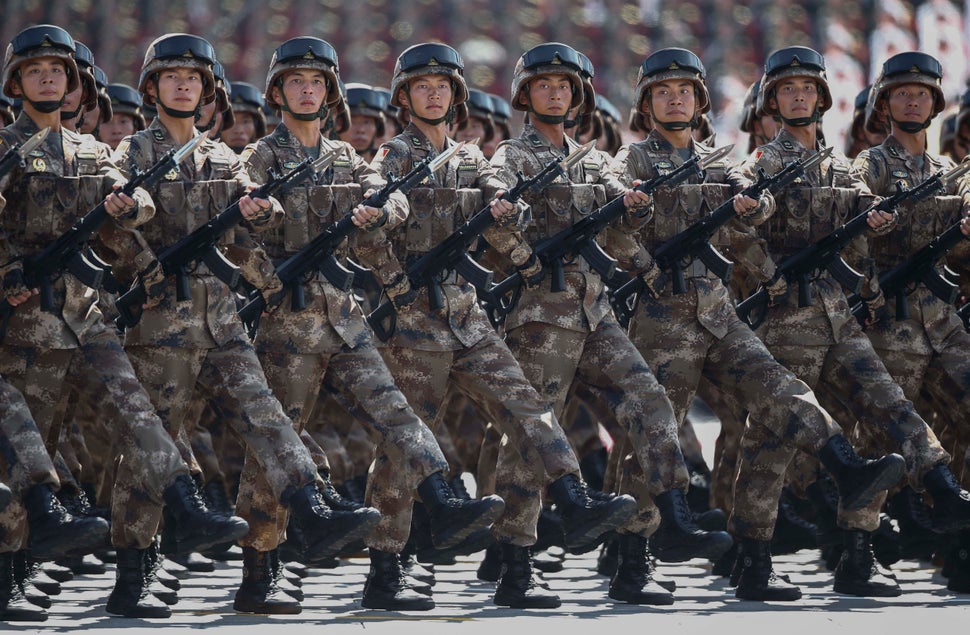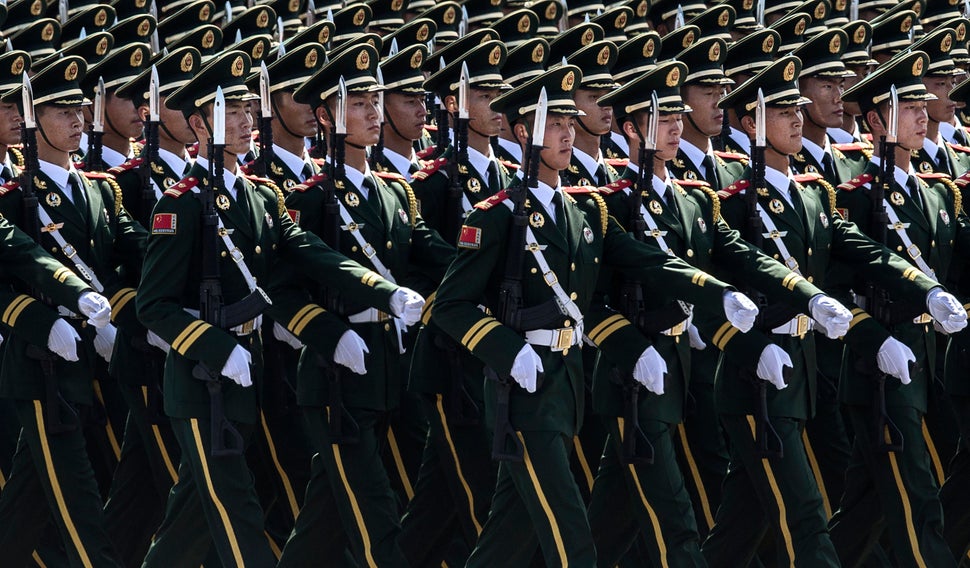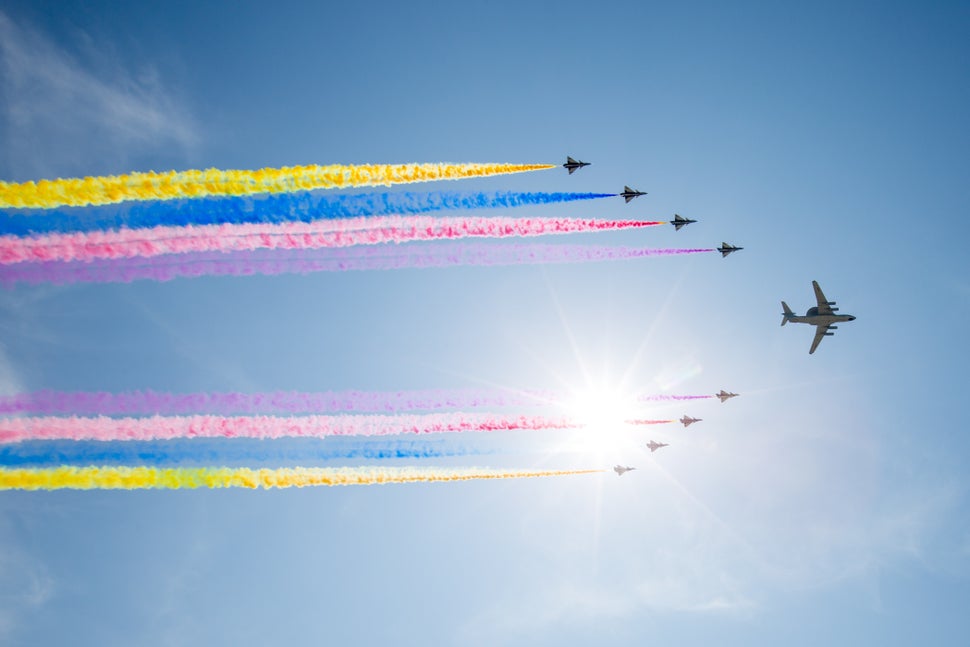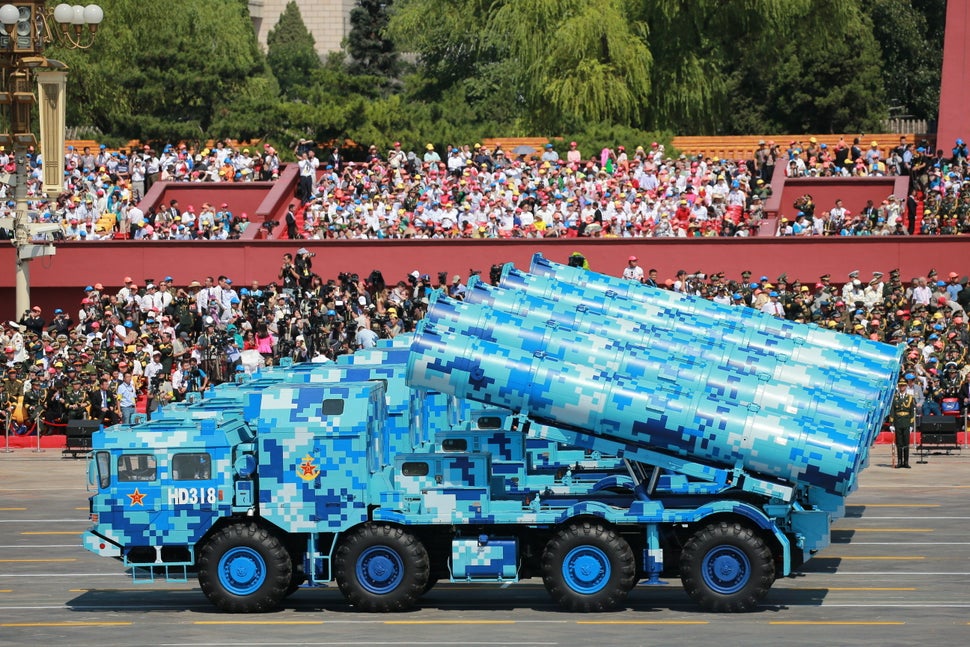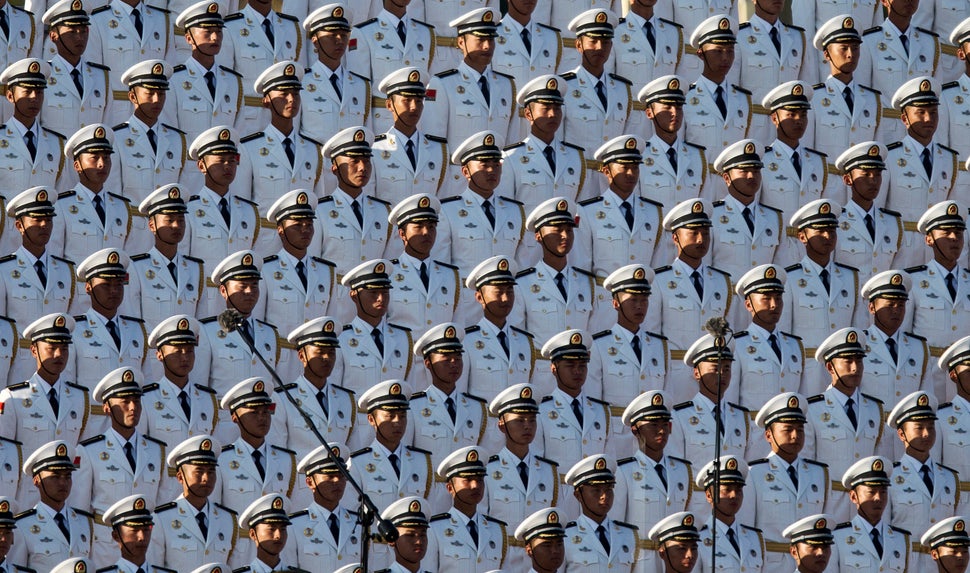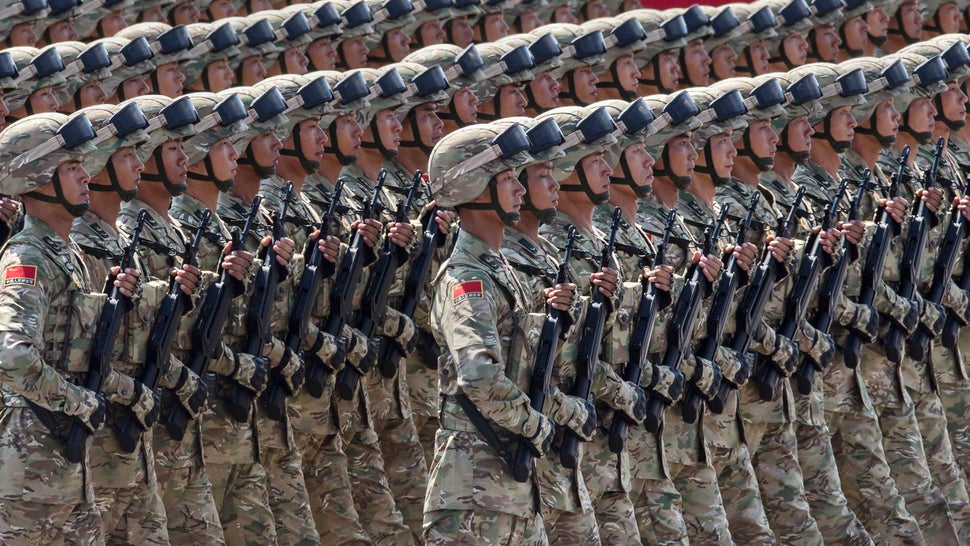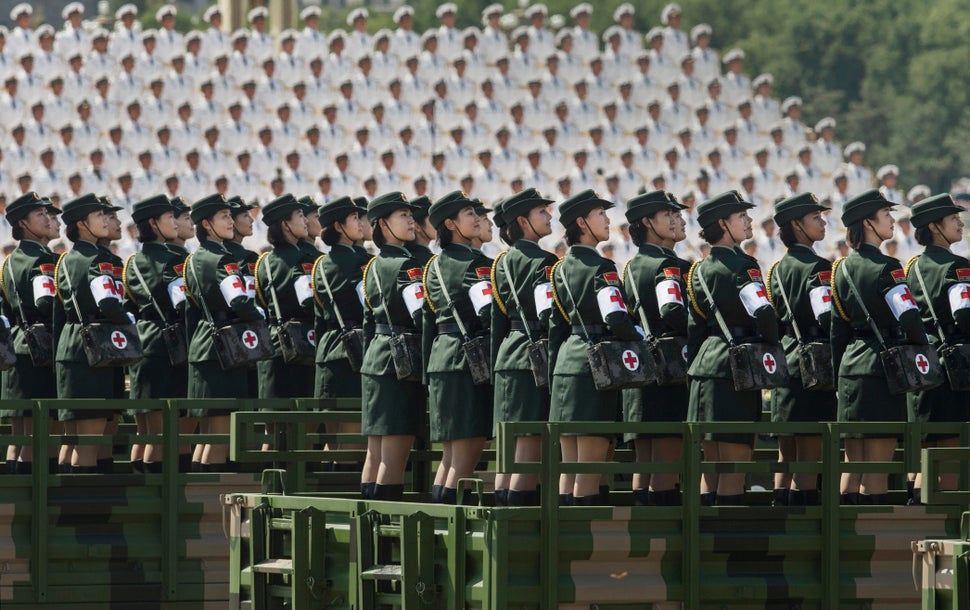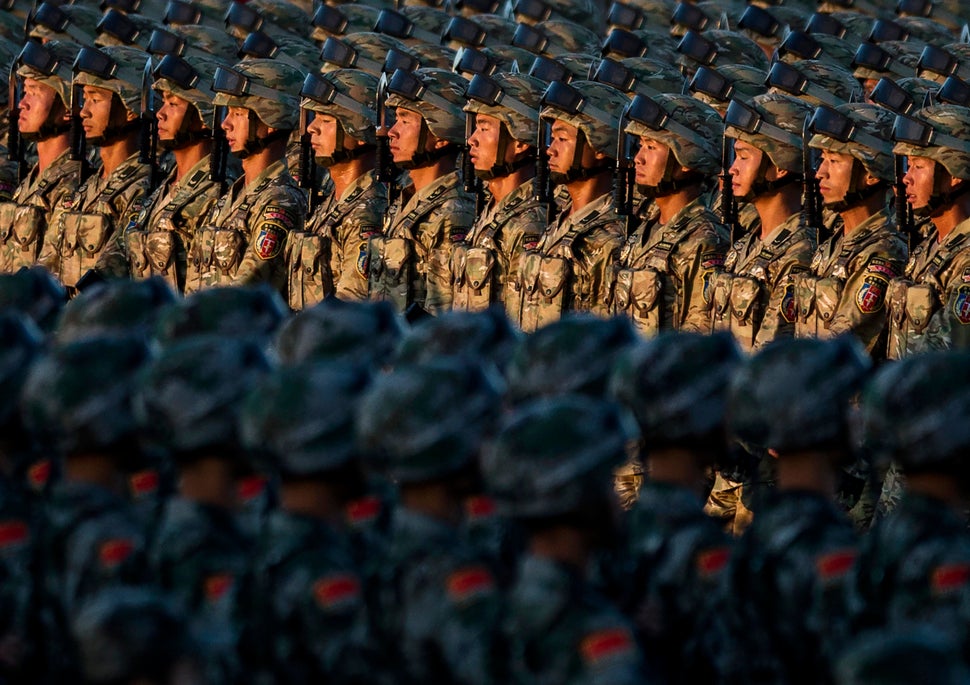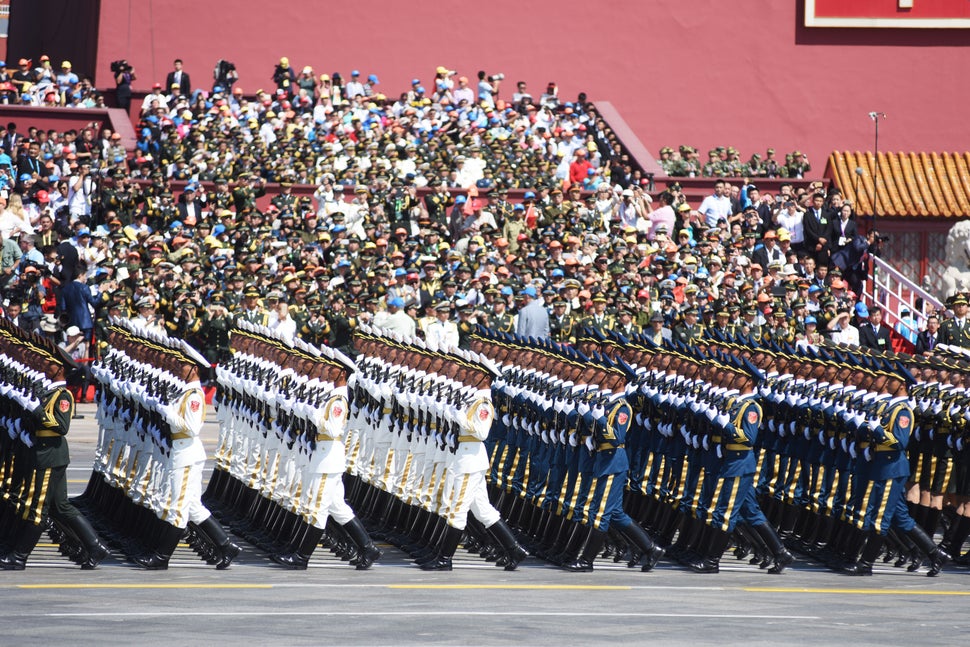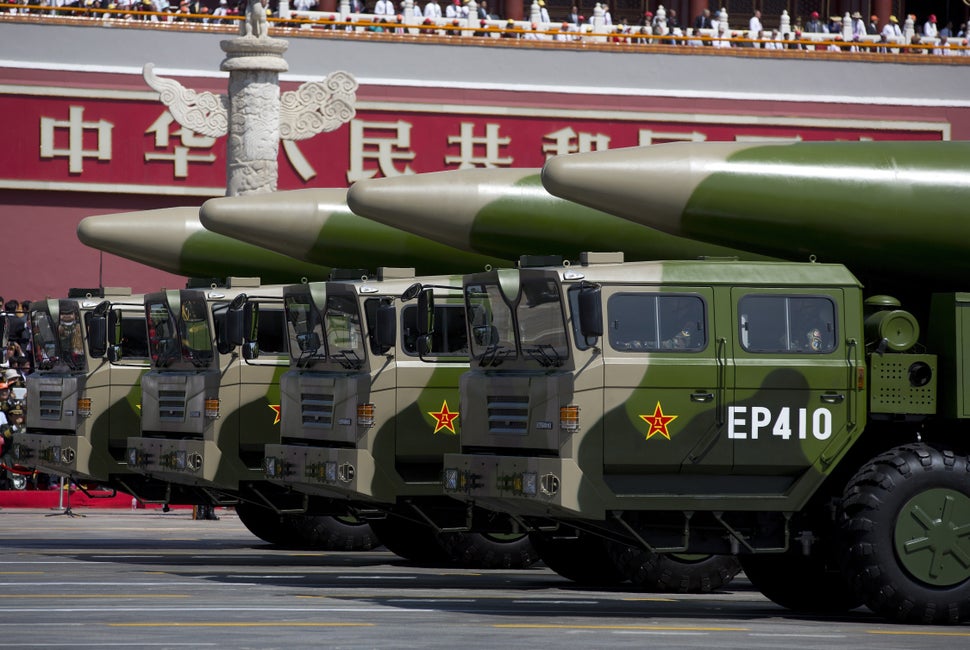 Calling all HuffPost superfans!
Sign up for membership to become a founding member and help shape HuffPost's next chapter