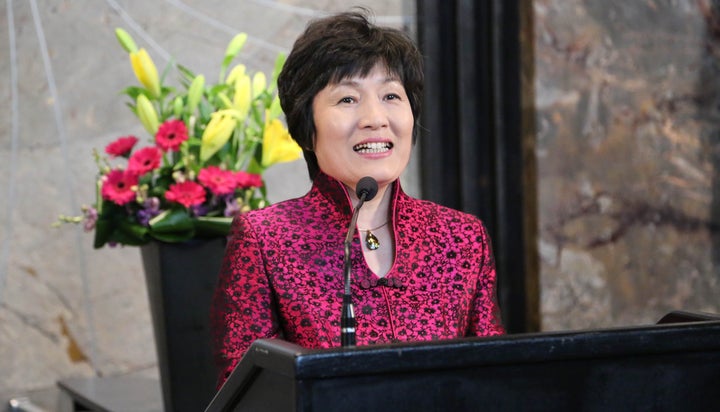 NEW YORK -- Chinese Consul General Zhang Qiyue and New York state senators and assembly members gathered Friday to tout the friendly relationship between China and the Empire State, just weeks before Chinese President Xi Jinping will visit the U.S.
Zhang praised a state Senate resolution approved in June to welcome Xi and reaffirm New York City's "sister city" status with China.
"The resolution you have adopted captures the spirit of our bilateral relations. Today, ours has become the defining bilateral relationship in the 21st century," Zhang said at the event held at the People's Republic of China's consulate on the west side of Manhattan.
She spoke fondly of her personal experiences with what she called "people-to-people exchanges" between the U.S. and China, as well as praising projects like New York University's Shanghai campus. Zhang mentioned the economic benefits of good relations as well.
"New York state has received $3.8 billion in Chinese investment over the last 15 years and is hosting 120 Chinese-owned establishments," Zhang said as smiling state senators stood in the wings.
The consul general also made use of the occasion to address what she sees as unbalanced reporting on U.S.-China relations.
"When you read newspapers or watch TV, you will often find negative stories about China," she said. "Our cooperation in a host of areas seems to be neglected, and our disagreements are being hyped up. Some otherwise purely technical or marginal issues are being framed in the light of China-U.S. rivalry."
Media reports on Friday said that the United States is preparing imminent sanctions against Chinese companies implicated in cyber attacks that stole U.S. intellectual property.
Related
Popular in the Community