What on Earth is going on in China's zoos?
Despite promises in 2010 by officials to crack down on the widespread abuse of animals in Chinese zoos, horrific stories of abuses inflicted by zoo visitors continue to emerge.
A Jan. 19 report from a zoo in Shaoguan City alleges that a 27-year-old man climbed into an ostrich enclosure, then proceeded to bite the bird to death in front of onlookers. The man was later arrested and taken to the hospital, according to The Nanfang.
Other disturbing incidents have also been reported recently.
Days later, zoo workers at the Rural Grand View Garden, located in Shenzen, discovered their crocodile pit had been filled with rocks and trash by visitors attempting to force the hibernating creatures to move. Spectators were also said to have hurled projectiles at the sleeping crocs, reports the Shenzen Evening News. The Nanfang reports most of the crocodiles in the enclosure died as a result.
What's to blame for this rash of abuses?
Carlson isn't without some hope, however, explaining, "the backlash we've seen on Weibo [China's version of Twitter] over the dead crocodiles, and the uproar... over the tourists who threw snowballs at lions, show that that's changing rapidly. Environmentalists are gaining strength in society."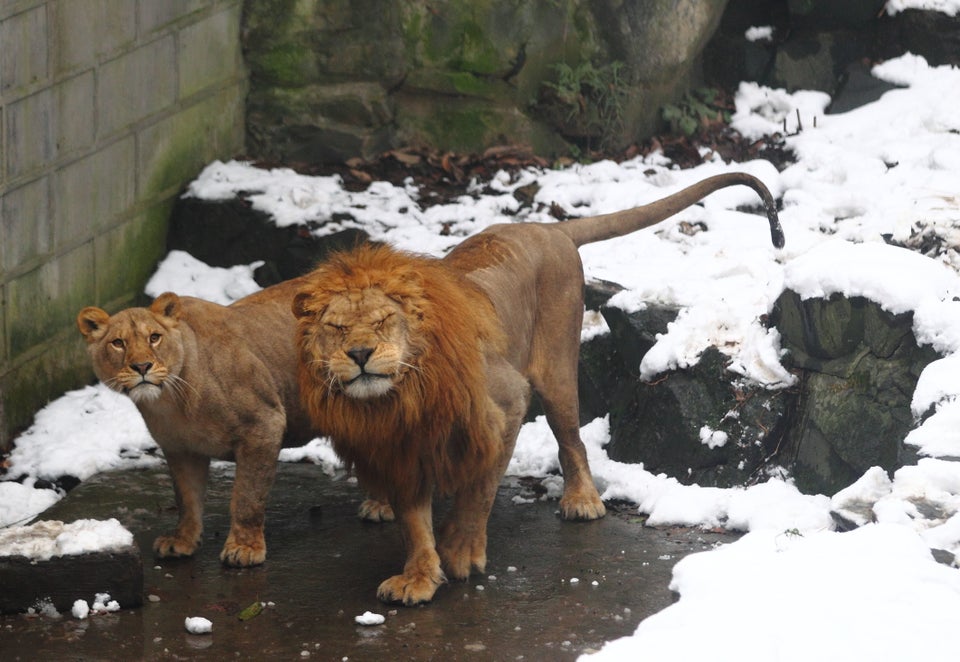 Hangzhou Zoo Visitors Throw Snowballs At Lions
Popular in the Community