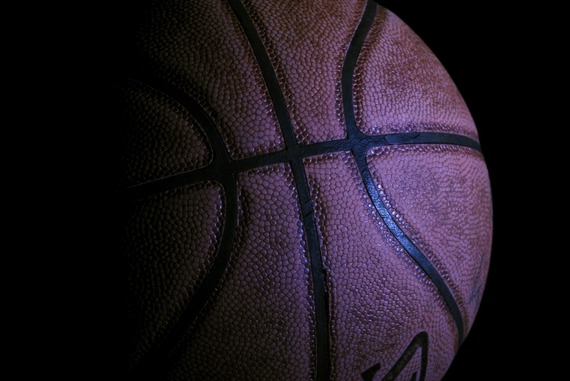 On Tuesday night, the Chinese Olympic Men's Basketball Team played its second game in three nights against Team USA. The game result, as many expected, was one-sided against China.
Although both games were lopsided, 106-57 and 107-57 respectively, each was an opportunity for the young Chinese team to take away valuable lessons learned against a highly skilled opponent.
After a film session, Beijing coaches likely reiterated that they played within a team concept and worked hard. These two components were echoed by Team USA and Duke Head Coach Mike Krzyzewski, and are certainly key if the Chinese squad is to do well at next month's Olympics in Rio. Chinese Head Coach Gong Luming has seen talent in-action and likely stressed these warm-up games against Team USA were like any other games. After all, Gong played a part in the Chinese team's magical run in the 1996 Olympics where the Beijing beat Angola and Argentina only to fall to then host Team USA featuring Shaquille O'Neal, Charles Barkley, and Grant Hill.
"Before the game started, we kind of knew the result," Gong told USA reporters after the first loss. "The result for us was not important. More important is the process."
While the Chinese squad cannot substitute out 1st-team NBA All-stars for fresh All-stars like Team USA, it does play within the system which has some NBA talent.
Arguably the most known Chinese basketball player outside Yao Ming, Yi Jianlian, the Milwaukee Bucks number six overall selection in the 2007 NBA draft, played in the first game, but did not participate in the second. Yi played five seasons in the NBA with four teams, before he returned to play in the Chinese Basketball Association.
NBA front offices selected two Chinese players in this year's draft. Huston Rockets picked Zhou Qi, a 7'2" center, who averaged 15.8 points, 9.8 rebounds, and 3.2 blocks with Xinjiang Tigers in the CBA. The Memphis Grizzlies drafted another center, Wang Zhelin, who averaged 20 points and 10 rebounds the over three seasons, but saw production decline due to injuries last year. One or both draftees are expected to stay in China to hone and mature their basketball skills.
Aside from these three players is former NBA prospect Chinese guard Guo Ailun. "It's just a game," Guo told FIBA.com in July, speaking about the opening Olympic round game against Team USA. "I'm a player and will just play game by game."
While Team USA is loaded with world-class talent, the Chinese squad should not be starstruck. Many former NBA all-stars have played or are playing in the Chinese Basketball Association. Stephon Marbury, Gilbert Arenas, and Michael Beasley, are just some of the former NBA All-Star talent playing in China. Even Jordan Crawford, former Washington Wizards guard, scored 72 points in a CBA game earlier this year.
The Chinese Men's National Basketball Team is a rising team in the basketball world. It beat France in July in an international friendly in which Yi scored 28 points. Such a victory demonstrates the competitive nature of the Chinese team which is 14th in the FIBA world rankings (as of Oct 2015), and on the rise. While Beijing has dominated the FIBA Asia Championships, winning 19 times (16 gold, 1 silver, and 2 bronze), competition is more competitive than ever. Iran and The Philippines have challenged China in recent years. Both these squads have had at least one current or former NBA player on their squad. Hamed Haddadi and Arslan Kazemi played for Tehran. Andray Blatche, who averaged 31 points, 15 rebounds, and 5 assists last season as a member of the Xinjiang Flying Tigers, became a Filipino citizen last year, making him eligible to play on his new country's national team.
Although China plays Team USA in the opening round of the Olympics, group play should be a solid determiner where they stand in international competition. The games should also prepare Beijing to host the 2019 FIBA Basketball World Cup, in which 31 other teams will compete.
Calling all HuffPost superfans!
Sign up for membership to become a founding member and help shape HuffPost's next chapter