Every year, some 150 wild ponies are rounded up on Assateague Island, a small barrier island and wildlife refuge that is partly in Maryland and partly in Virginia.
Volunteers called Saltwater Cowboys swim the ponies across the Chincoteague Channel to another island, Chincoteague -- this one entirely in Virginia. There the ponies rest, before being paraded to carnival grounds, where foals are auctioned off to benefit the local volunteer fire department.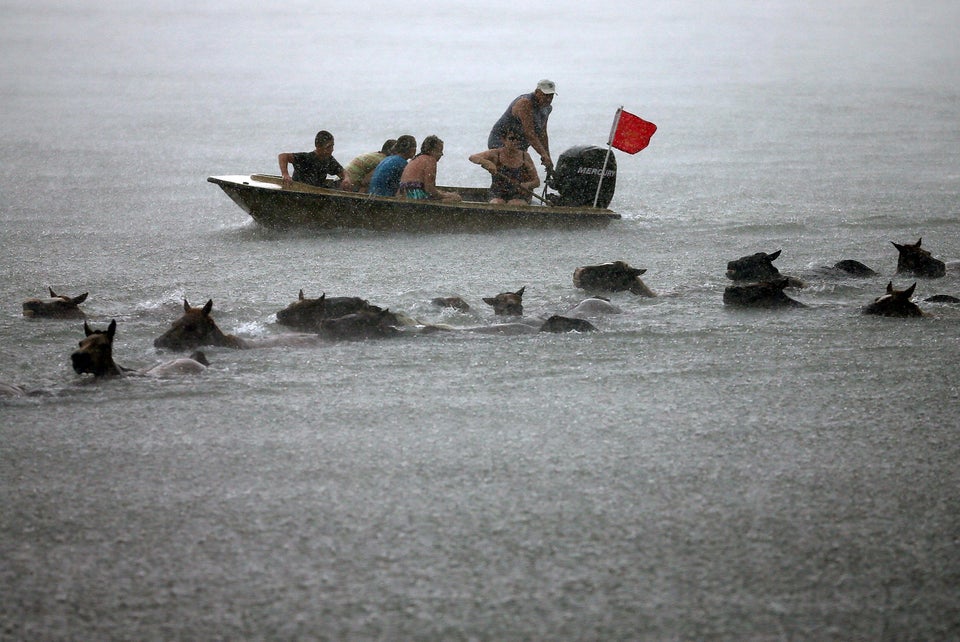 2013 Chincoteague Pony Swim
Local lore experts theorized the ponies arrived on the island via a shipwrecked vessel in the late 18th or early 19th century. Others attribute their arrival by pirates drawn to the island who ultimately abandoned the animals. A more likely theory is that farmers in colonial times used the island for grazing areas to avoid paying taxes on the land.
On this stormy Wednesday morning, ponies entered the water at 11:17 a.m., and took 5 minutes, 20 seconds to cross the channel during what DelawareBeaches.com describes as violent and dangerous weather:
The ponies arrived ashore this morning as a treacherous thunderstorm pounded Chincoteague Island with blinding rain, loud thunder and bolts of lightning that had Pony Swim organizers asking spectators to lower their umbrellas and climb down from trees.
On Friday, adult ponies and foals that aren't sold -- along with those who have had their freedom purchased -- will be returned to Assateague, with another swim.
Here's video from 2012's swim:
Related
Before You Go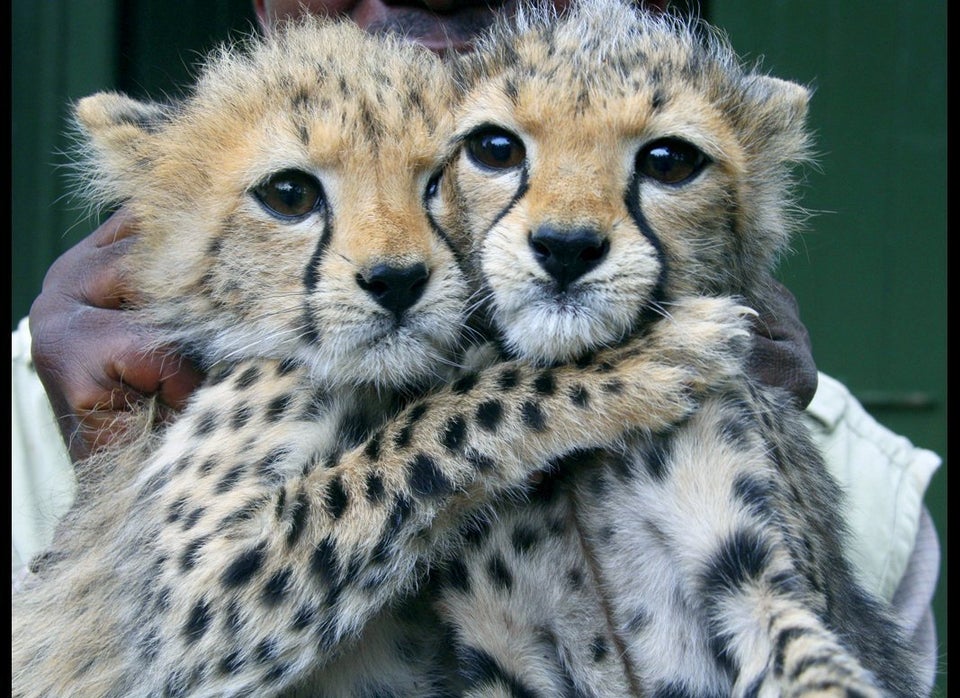 Baby Animals
Popular in the Community