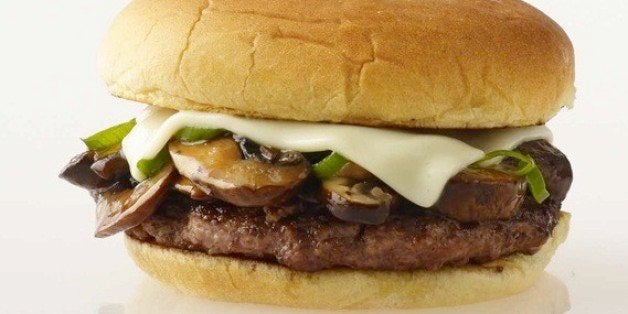 While American burger concepts such as Shake Shack and Five Guys battle to win in the UK and Middle East, a Beijing-based burger concept will open its first U.S. location May 18, offering a menu created by a James Beard Award-winning American chef.
Called Uncle Sam's and claiming two locations in China, the concept is set to open a 5,600-square-foot restaurant at 307 Fifth Ave. in New York City, open from 11 a.m. to 11 p.m. daily. The U.S. menu is the work of Bradford Thompson, now head of Bellyfull Consulting but a 2006 James Beard Foundation Award winner as Best Chef/Southwest for his work at Mary Elaine's at The Phoenician in Scottsdale, Ariz.
His menu shows a mix of Asian and American influences. Uncle Sam's $8.95 Signature Burger (shown above): a beef patty topped with sautéed mushrooms, oyster sauce and Swiss cheese. The menus "Classics" include a Single 4-oz.-patty beef burger for $5.95 or a Double for $7.95. Both come with choice of cheese plus ketchup and pickles. A New York-style hot dog--with choice of sauerkraut, cooked onion, mustard and ketchup--is $4.95.
There also are uncommon burger builds. The $14.95 888 Burger is described as a shumai patty with Canadian bacon, char-siu bacon and sriracha mayo. The shumai patty repeats on the Dim Sum Burger with shiitake mushrooms and ginger-soy dip. There's a $12.95 Korean-influence K-Town Burger with galbi beef, kimchi and fermented black bean and $8.95 Southwest-style Spicy Avocado Burger with avocado and jalapeňo-Napa slaw.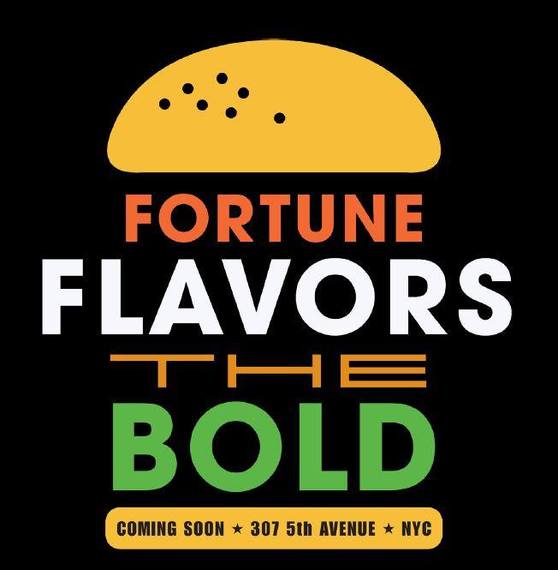 Panko-crusted crispy chicken-breast sandwich options include an $8.95 Beijing Chicken with cucumber, hoisin glaze and scallions and a $9.95 So-Cal Style with lettuce, avocado and sprouts. The $8.95 Spicy NYC has lemony kale, spicy black bean sauce and pickles.
French fries and tater tots are $2.95; sweet-potato fries and onion rings are $1 more.
Beverage options include Kopi Trading cold-brew coffee ($3.95), green teas ($2.50) or bottled water (each $1.95). Boylans fountain drinks are also $1.95; hand-spun shakes are $4.95.
In a statement, Uncle Sam's owner Zhiming Bai said, "What we've found through our research is that true passion for delicious flavors and taste is universal. Between our fresh, versatile menu, inviting décor and warm hospitality, we are confident that Americans will enjoy this new take on American classics."