Do you like emojis? And Chinese food? Then 2017 might be your year.
Five new emojis have been selected as candidates for next year's Unicode 10.0, the standard which governs the special characters that appear on your devices. Four of them represent Chinese takeout staples, while the fifth is a "face with one eyebrow raised." (Perhaps indicating a tummy ache from too much lo mein?)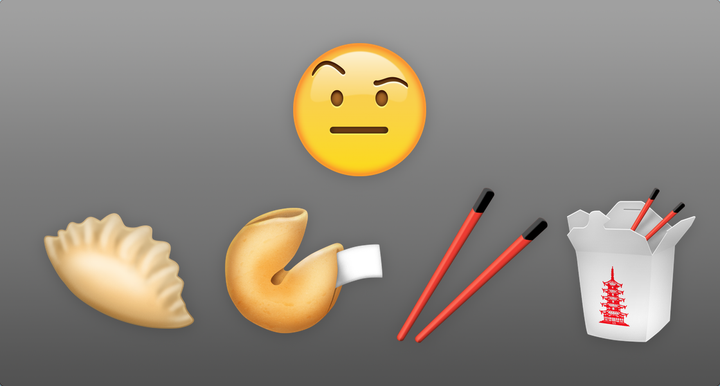 "If approved as part of Unicode 10 next year, they can and likely will start appearing on devices later in the year," Emojipedia founder Jeremy Burge told The Huffington Post.
In other words, there's no guarantee that these will actually see the light of day. There are plenty of others that haven't, after all -- like this drooling face, which has been approved as a candidate but not yet finalized for phones: