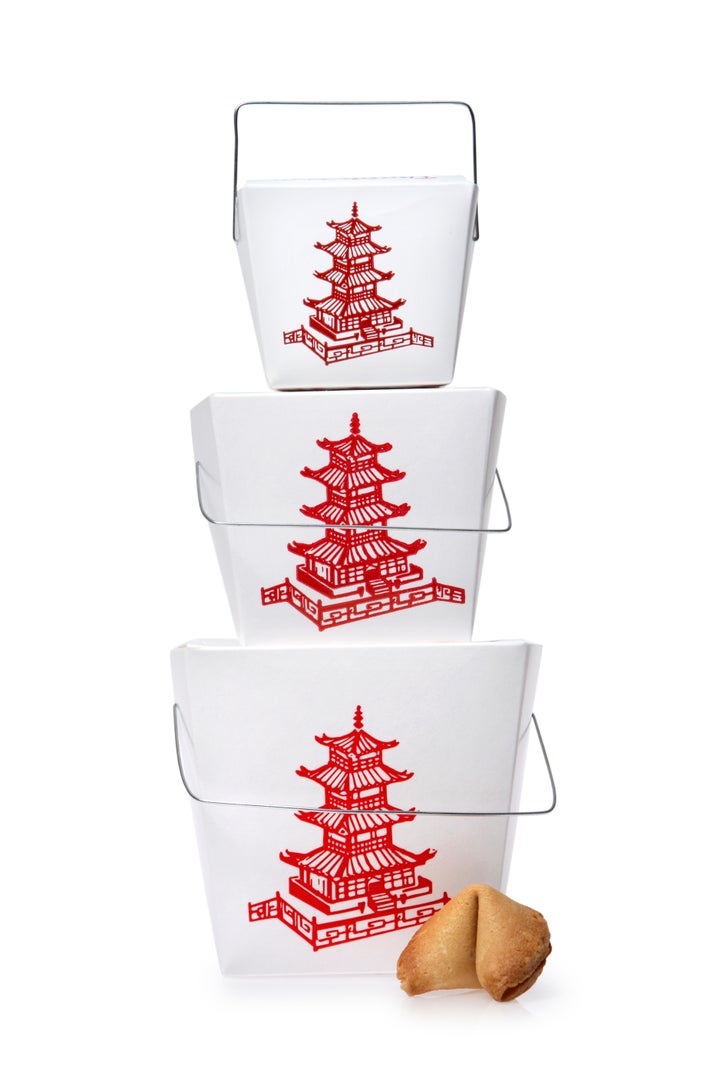 WASHINGTON -- For a goodly number of us in the D.C. area, Christmas is a day to be celebrated with moo shu and a movie. And for those of us who meet this demographic, we're lucky to have a rich bounty of Chinese restaurants -- authentic and Americanized -- available to us on this most delicious of days.
But first, some history: There are a number of reasons that Chinese food for Christmas became a Jewish tradition. For one, says Dallas Observer food writer Hanna Raskin, who wrote a master's thesis on the relationship of Jews and Chinese food, Chinese food is very nearly kosher. It's "safe treyf," meaning that the ingredients that violate Jewish dietary laws, like pork and shellfish, are generally chopped finely enough to ignore.
Then there's geography -- the proximity of immigrant Chinese and Jewish neighborhoods in New York from the 1870s to the 1940s led to some friendly intermixing. Raskin says that Jews considered Chinese restaurants "an oasis from bigotry" as well; at these restaurants they were free from the anti-Semitism faced elsewhere.
"No other restaurants are open," Schumer offered up by way of clarification.
And indeed, even if some of the restaurants on our list specialize in decidedly non-kosher food and others are a schlep to get to, all these well-loved D.C. area Chinese restaurants are are open on Christmas. (Well, except one -- Grace Garden in Odenton -- which comes so highly recommended that we included it anyway. So maybe go there Christmas Eve?)
China Star (9600G Main St., Fairfax). The Washington Post's Tom Sietsema recommends China Star for diners who like hot food, calling this restaurant a "spartan Chinese restaurant, whose rambling menu features Sichuan dishes that don't pull any punches." Szechuan chili chicken is one of the restaurant's many specialties -- Sietsema suggests diners ask the wait staff for help ordering a meal of seasonal and local specialties.
Wok and Roll (multiple locations in the District) is Metro accessible and has decent Americanized Chinese and Japanese dishes: beef and broccoli, tempura, sushi, and the like. The General Tso's tofu is a good vegetarian option. History buff bonus reason to eat there: Wok and Roll's Chinatown location (604 H Street. NW) is reputedly where Abraham Lincoln's assassination was plotted.
The much-loved Grace Garden (1690 Annapolis Rd., Odenton) is the only Chinese restaurant we came across that actually isn't open on Christmas. When we called, we were told that the restaurant will be closed not in order to celebrate the holiday but because the restaurant is closed every Sunday. It's worth trekking out toward Annapolis one Monday through Saturday for this restaurant's celebrated fish noodles, pork belly, Szechuan fish fillets and other authentic delicacies. As one fan put it on the Chowhound bulletin boards, "I'm not sure how/why a GEM like this place ended up here but everyone who lives anywhere near here should consider themselves LUCKY."
Which D.C. area restaurant do you like best for your Christmas moo shu? And what movie are you going to see after your meal?
RELATED VIDEO: Brandon Walker's "Chinese Food on Christmas."
Popular in the Community