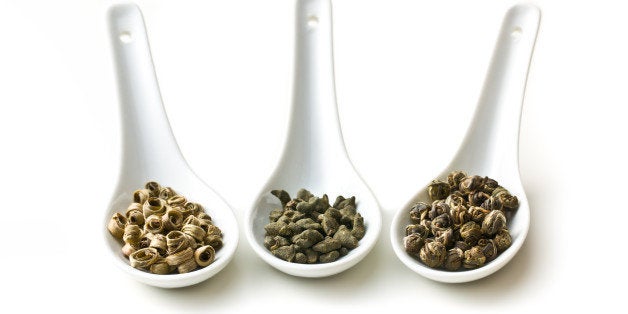 Plus, the effects the herbal mixture -- called Tianqi -- on reducing diabetes risk was similar to that of the diabetes drugs metformin and acarbose, noted researchers from the University of Chicago.
"Patients often struggle to make the necessary lifestyle changes to control blood sugar levels, and current medications have limitations and can have adverse gastrointestinal side effects," study researcher Dr. Chun-Su Yuan, M.D., Ph.D., said in a statement. "Traditional Chinese herbs may offer a new option for managing blood sugar levels, either alone or in combination with other treatments."
The study, published in the Journal of Clinical Endocrinology & Metabolism, included 389 people in China, 198 of whom who were assigned to take either a capsule of the Tianqi Chinese herb mixture three times a day before meals for a year, and 191 of whom were assigned to take a placebo pill. The herb mixture, which is already being sold in China in the pill form as a diabetes medication, includes the following herbs: Astragali Radix, Coptidis Rhizoma, Trichosanthis Radix, Ligustri Lucidi Fructus, Dendrobii Caulis, Ginseng Radix, Lycii Cortex, Ecliptae Herba, Galla Chinensis, and Corni Fructus.
All of the study participants received lifestyle education for a month at the start of the study, and also consulted with nutritionists throughout the study.
By the end of the year-long period, 36 people who took the Tianqi pill developed diabetes and 56 who took the placebo pill developed diabetes. Researchers found that those who took Tianqi had a 32.1 percent lower diabetes risk compared with the placebo group.
Plus, "our data also showed that after a period of cessation of the Tianqi treatment, the preventive effects on T2DM development remained significant," the researchers wrote in the study.
In addition, they noted that the study participants tolerated the Tianqi well, and that the dose they were prescribed to take was significantly lower than the dose known to be toxic.
"Although the results of the present study need to be confirmed in future larger clinical trials, Tianqi holds promising potential as an effective and practical means to prevent T2DM, particularly in places in which herbal medicines are culturally accepted and widely used," they wrote.