The essential social media review to know and understand the world top market. #FrenchinChina is a weekly column from FF Creative Community agency reviewing Chinese social networks to identify big social trends. It is the essential tool to understand and love today's China.
Thanks to Zhuomin Qin, Feng Huang, Jalila Levesque, Jules Chaffiotte, Radouane Guissi, Ying Zhang, Aliou Maro, Louis Caudevilla, Dushan Karageorgevitch, Mathieu Jolivet, Jing Qian, Antoine Robin, Émilie Ohana, Zhejun Li, Vincent Arassus and Green United Music Asia for their participation to this chronic.
Chinese model Xi Meng Yao takes painful tumble on catwalk during Victoria's Secret's Shanghai show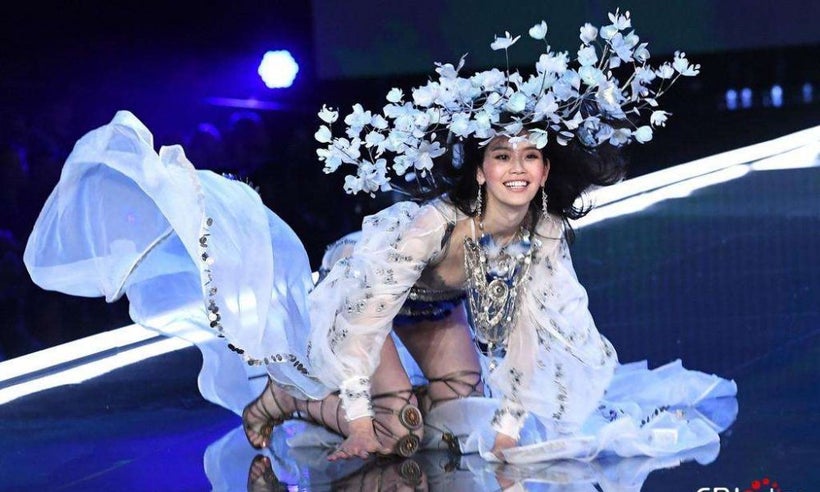 In Nov. 20, 2017, the Victoria's Secret show was held in Shanghai. Every year, the VS show grabs people's attention not only because the design, but also because it stands for the highest level of catwalk shows by the top models of the world.
However in the show this year, Chinese model Xi Meng Yao experienced every model's worst nightmare when she tumbled to the floor mid-runway during the taping of this year's show in Shanghai in front of 18,000 people. Xi, who made her fifth VS Fashion Show appearance this year, wore an extravagant ensemble during the A Winter's Tale section of the show, and as she twirled her chiffon train, the model slipped on the runway and fell down to her knees. It cost her almost 20 seconds to stand up; as the audience cheered Xi on after her slip, Gizele Oliveira came out onto the runway next behind her, and stopped to help the supermodel collect her bearings, get back up and continue her walk.
This is the first time that a model fell down at Victoria's Secret show. After the show, Xi issued the apology on social media: 'I'm sorry to let everyone down. Thanks for everyone's concern.' More than 20 Chinese celebrities soon repost her apology and cheer up for her.
However, most Chinese netizens think she was not deserve to be forgive and cheer up: "Her fall is the 1st time a model fell down at VS show, and the fell is mainly because she was interacting with audience at moment and didn't pay attention to her train, this is a mistake that can be prevented; this is clearly a very unprofessional behaviour that will harm Chinese model's reputation."
Another high-end Chinese kindergarten scandal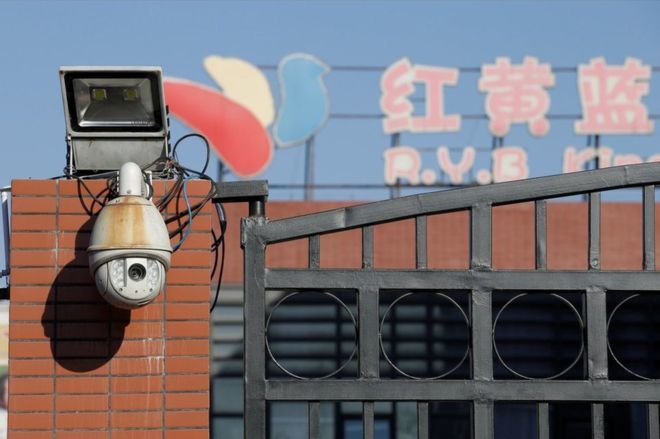 A major sexual abuse scandal is rapidly unfolding in Beijing as the teaching staff of a leading preschool chain, Red Yellow Blue Education New World kindergarten, have been accused of molesting and drugging more than a dozen toddlers. Founded in 1998, RYB Education is based in Beijing and listed in New York. It has more than 1,300 day care centers and nearly 500 kindergartens in 300 cities in China, according to its website.
Described to be in a state of "collective shock" in several reports and social media posts, the parents of more than a dozen kids in Beijing have filed complaints against the teachers of the preschool for harming their children, who were reportedly "sexually molested, pierced by needles and given unidentified pills."
In a video that has since been deleted, the mother of a 3-year-old even claims that her child told her that kids at the school were given regular "health checkups" by an "uncle and grandpa doctor" in which they were made to stand naked while one of the doctors was nude as well.
A parent told Chinese media that his child began attending this kindergarten in September, and told him in October that teachers were mistreating him. Soon after, another parent alleged that three children were punished by being told to stand naked. Parents also said they found needle marks on their children's bodies.
The Chaoyang district government said police opened an investigation after parents reported the suspected abuse on Wednesday. The kindergarten was still open Thursday, but few children showed up for the class concerned. Several parents waited at the school gate for an explanation.
On Friday morning, RYB Education issued a statement on Weibo responding to the scandal. In the statement, RYB apologized for the "severe anxiety" that this incident has brought upon parents and society at large, noting that the teachers in question have been suspended and that the school is cooperating with police, providing them with surveillance materials. However, RYB also adds that it has lodged a police report against some who have "engaged in making false accusations and framing against us" without elaborating on what those false accusations are, or what they are being framed for.
As a result, the share price of RYB in NYSE dropped 40%.
Part of the reason that makes this topic so viral is the Ctrip scandal weeks ago. Another reason is because this kindergarten belongs to the biggest kindergarten chain in China and located in the centre of Beijing, "it is supposed to be well-regulated, and crime like this shouldn't happen in such place".
This topic also triggered the discussion towards kindergarten industry; people are trying to discover the reason that lead to the high frequency of children abuse crimes. Some people think it's because of the low salary and lack of being respect of kindergarten teacher. Others believe it's because the industry is lack of a complete regulation system.
A decade after sex scandal, Edison Chen grabs the spotlight again with fashion business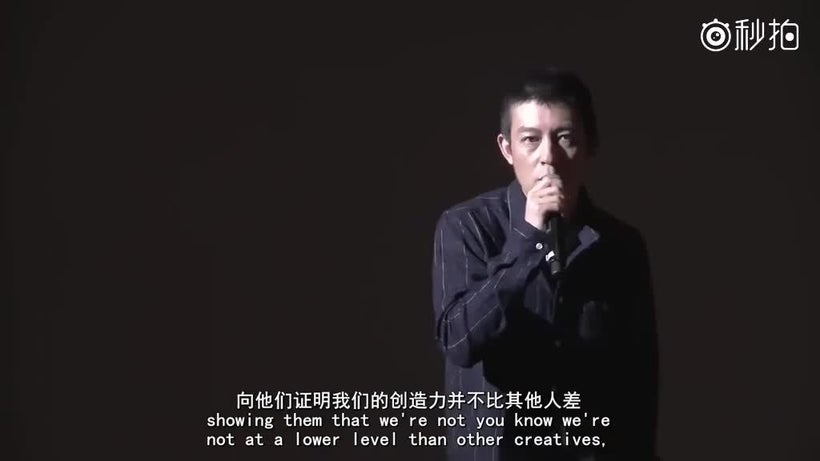 A 15 min speech made by Edison Chen in US-China Entrepreneurship and Leadership Forum became viral in Chinese social media.
Ten years ago, Edison Chen was one of the most popular entertainment stars in Hong Kong and mainland China, then he dropped off his laptop at a computer shop for repairs. A technician found more than 1,300 intimate photos and video clips of Chen and various female Asian celebrities--and soon leaked them to the press. The sex scandal went viral, of course. Overwhelmed and widely condemned by the media and public, he issued a public apology. "I will be away from Hong Kong entertainment indefinitely, and there is no time frame [for a return]."
Now Chen, 37, is back, this time as an entrepreneur. He's refocusing on the fashion retailer that he co-founded 14 years ago. As CLOT founder & CEO, he was invited to the forum and share his experience as a successful business man in Fashion industry.
Chen is proud of his Chinese root even though he was born in Vancouver, Canada. In his speech, he talked about the "Made in China" low-end misunderstanding of outside world. And what he wants to do is to prove to the international community that the quality and design of Chinese-made products is not less than that of any manufacturer of the world's origin. He says that with CLOT, he's been doing something that's made in China, created in China--everything's from a Chinese perspective. Chen wants to make his "China team" a world-class creative company. "I have to be aware of everything I do, so if someone from an international level is looking at the products we are making, we can be proud to say that 'yes. it's made in China,' " he says, "A good product will sell itself."
Also, in his speech, he encourage young Chinese to be proud of their Chinese root and believe in their dreams, and become the force to make change happen.
Calling all HuffPost superfans!
Sign up for membership to become a founding member and help shape HuffPost's next chapter
This post was published on the now-closed HuffPost Contributor platform. Contributors control their own work and posted freely to our site. If you need to flag this entry as abusive,
send us an email
.