From Beijing to Bangkok, Asian cities rang in Chinese New Year on Thursday with traditional performances, spectacular parades and dazzling firework displays.
In Singapore, lion and dragon dancers took to the streets, while elaborate floats lit up Hong Kong's Victoria Harbor on Thursday night. These are just the start of the festive extravaganzas -- although Feb. 3 marks the start of the "Year of the Rabbit," the holiday is the Chinese calendar's most important, and celebrations will continue for another 15 days.
As the Los Angeles Times is reporting, the Year of the Rabbit is associated with tranquility, and individuals born under the sign -- including celebrities like Brad Pitt, Kate Winslet and Drew Barrymore -- are said to be strong-willed, wise and financially lucky.
See photos of Chinese New Year celebrations here: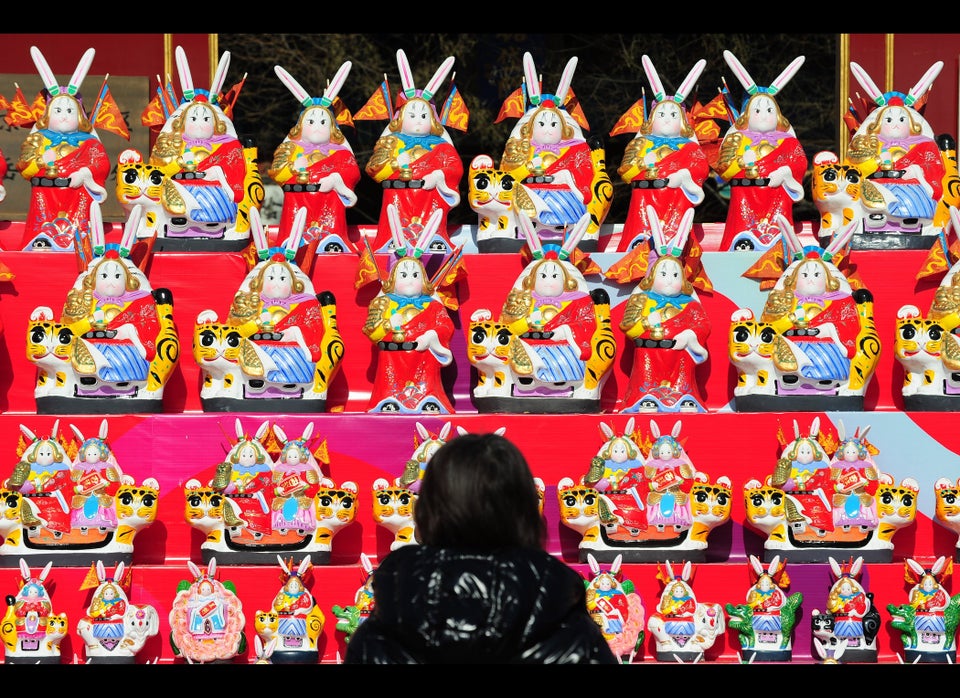 Chinese New Year 2011
Popular in the Community