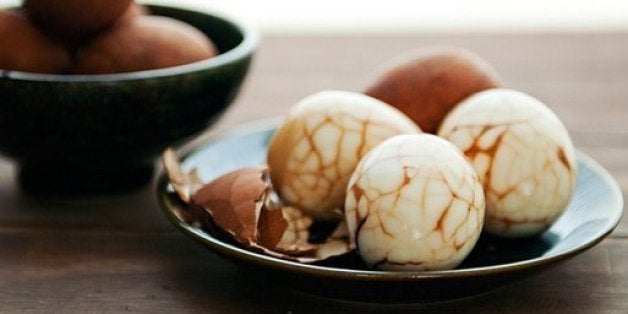 Thursday, February 19, marks the start of the Chinese New Year. It's time to say so long to the Year of the Horse and welcome the Year of the Goat. As with most holidays worth celebrating, there's a long list of special food associated with the Chinese New Year, many of them said to bring good luck.
Fish is often served because the Chinese word for fish, yú, sounds like the Chinese word for abundance. Chinese dumplings are also said to bring prosperity -- and the more you eat, the better. That's a tradition we can stand behind. Other lucky dishes for the Chinese New Year include Niángāo, or glutinous rice cakes, tāngyuán, which are sweet rice balls, and long noodles, which are supposed to bring longevity. Duck, one of our favorite dishes, symbolizes fertility and health. Chinese tradition holds that duck and chicken should be brought to the table whole for the New Year's dinner -- only then can the carving begin.
The Year of the Goat is said to bring stability and tranquility and is also supposed to be a good time for education -- making it a great time to learn how to make some new recipes. We've rounded up 19 recipes to help you ring in the Year of the Goat in true style. Hopefully they'll bring you a ton of good fortune, but at the very least, they'll bring your taste buds a feast for the ages.
Yuan Xiao (Glutinous Rice Balls)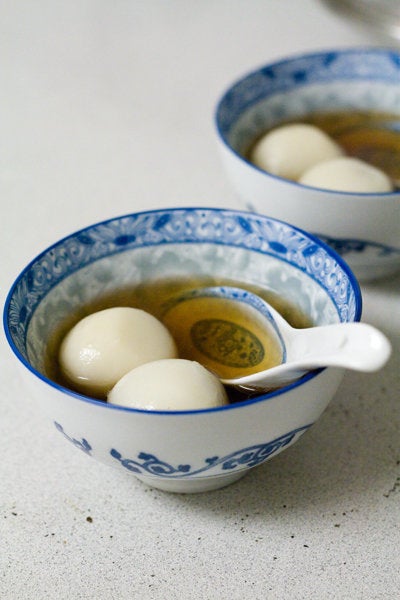 Guotie Pot Stickers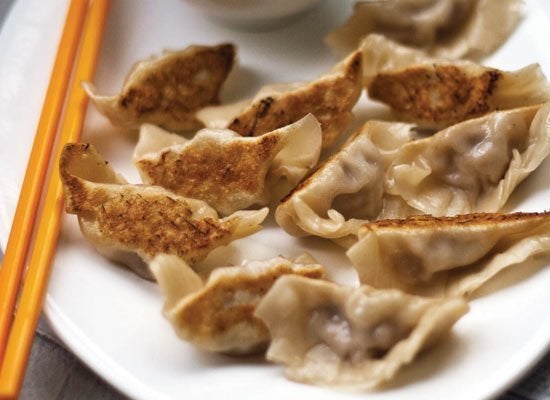 Nate Tate and Mary Kate Tate
Florence Lin's Baked Coconut Sticky Rice Cake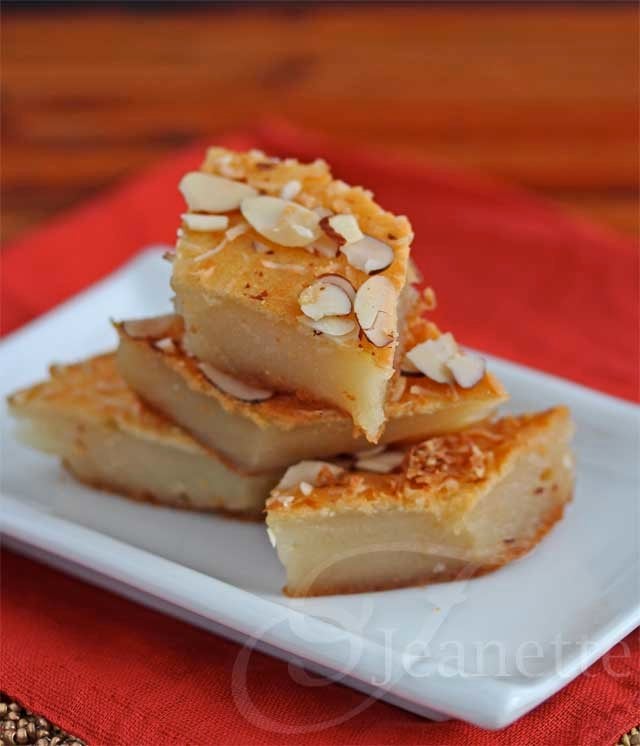 Jeanette's Healthy Living
Stir Fried Chinese Long Beans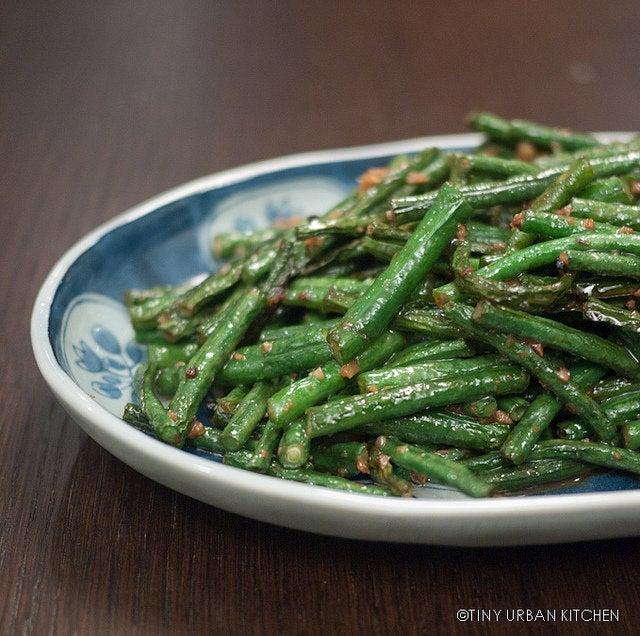 Taiwanese Oily Rice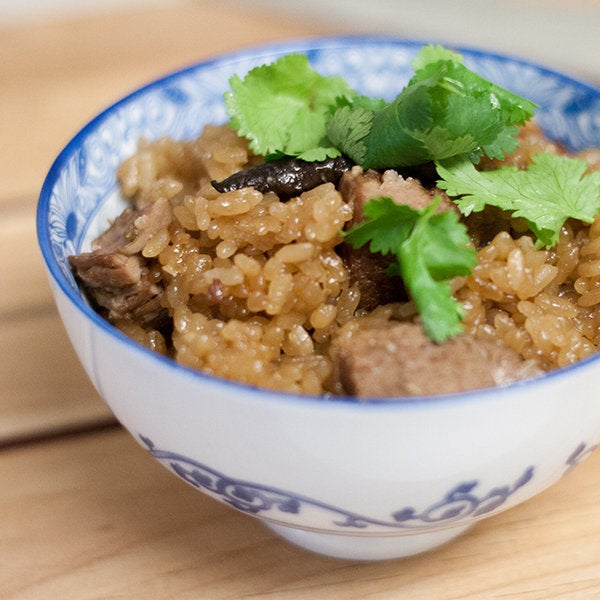 Chinese Tea Eggs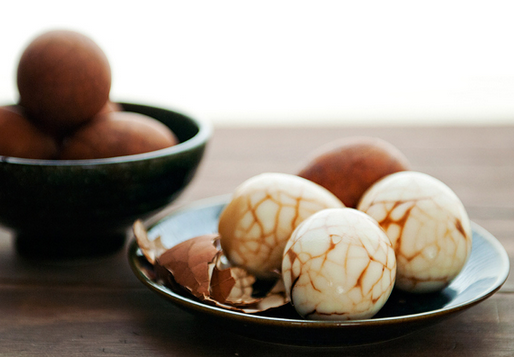 Best Ever Pineapple Cookies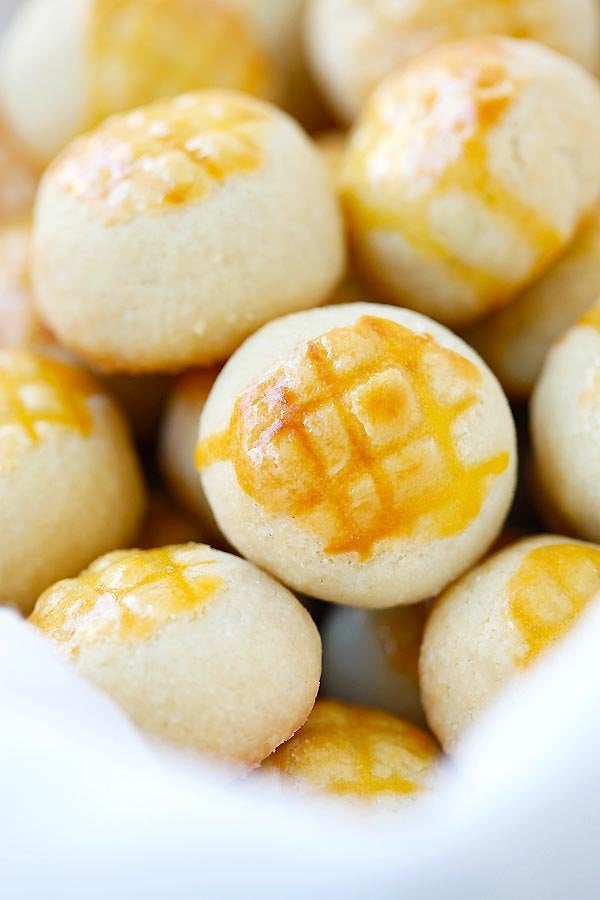 Pan-Seared Sichuan Shrimp With Mung Bean Noodles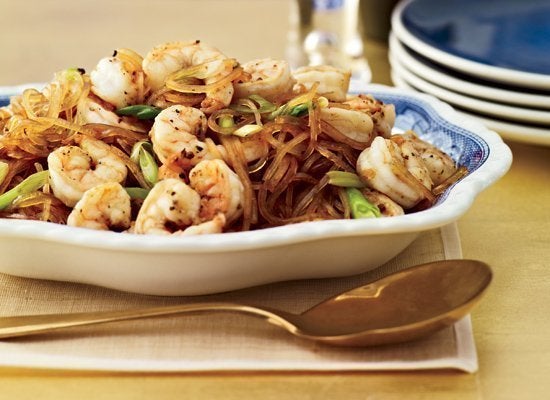 Chinese Egg Rolls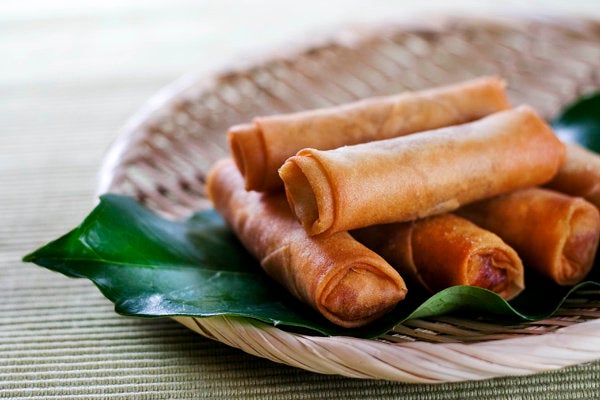 Vegetable Fried Rice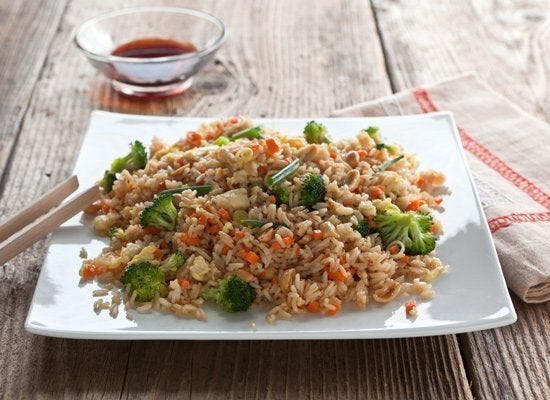 Chinese Boiled Pork Dumplings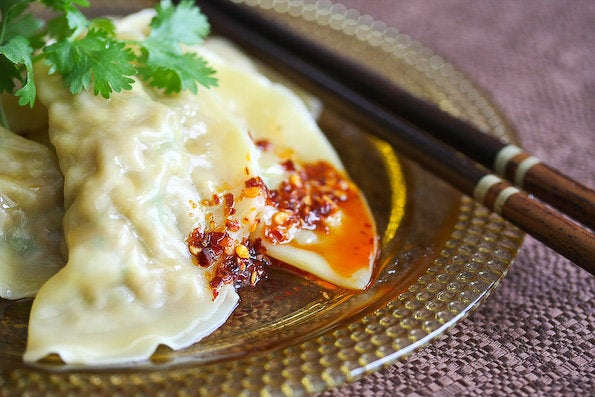 Peking Duck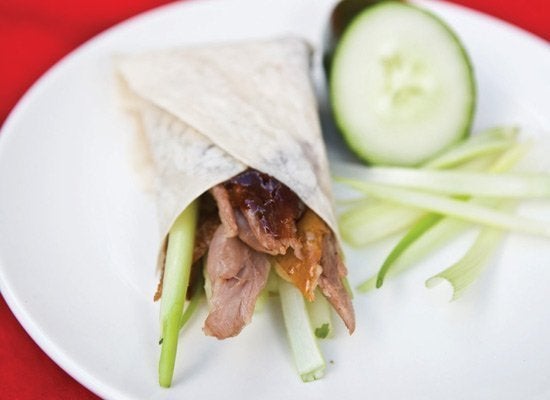 Nate Tate and Mary Kate Tate
Clams With Pork And Golden Garlic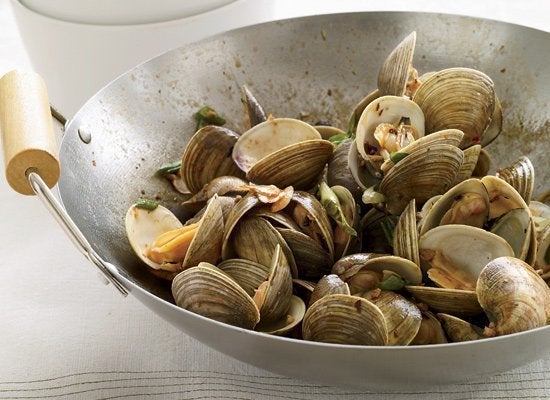 Chicken Wontons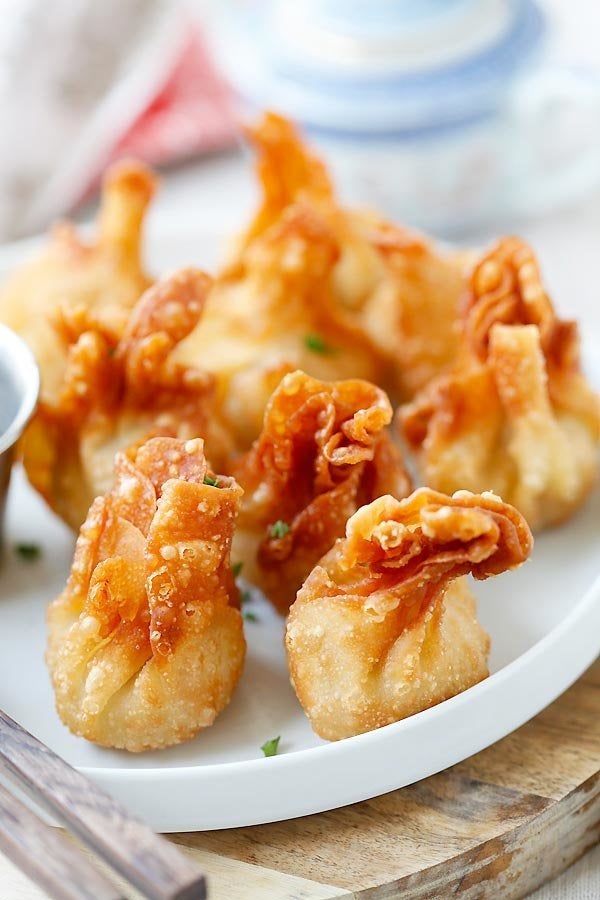 Beef And Vegetable Lettuce Wraps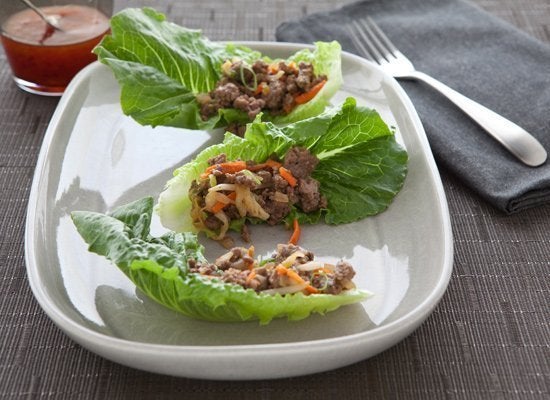 Chicken Chow Mein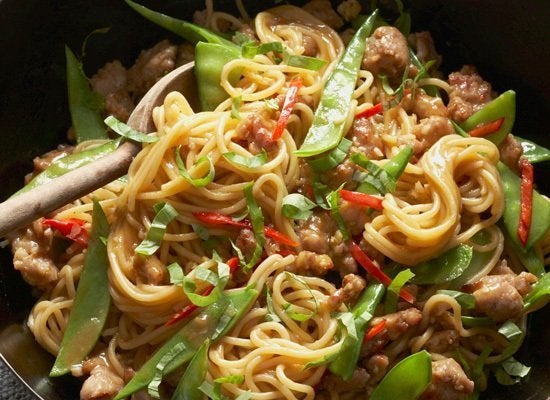 Dana Gallagher/Food & Wine
Pan Fried Pork And Shrimp Potstickers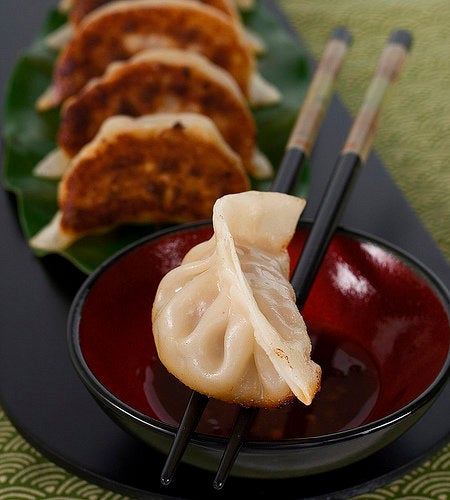 Soy And Ginger Glazed Salmon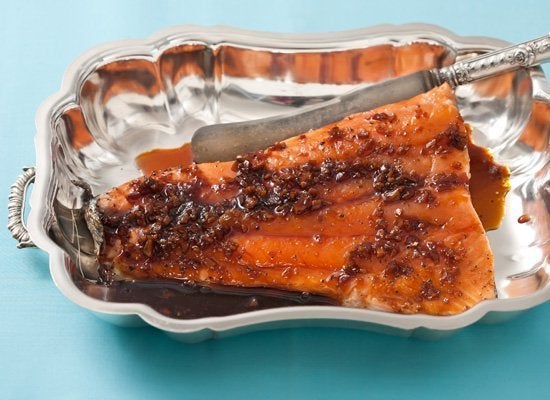 Green-Tea Fortune Cookies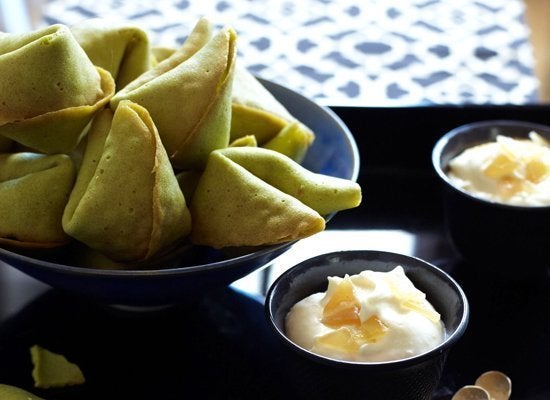 Related
Before You Go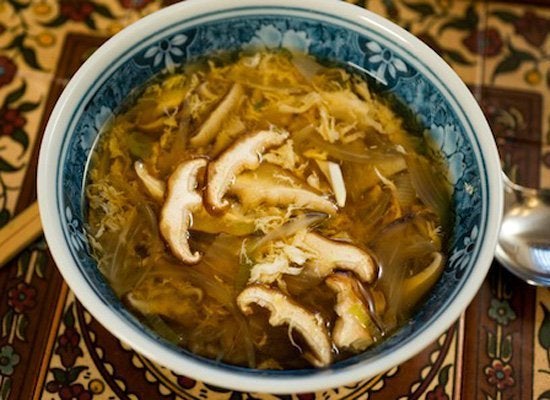 Chinese Recipes