We don't even want to imagine what else is swimming in there.
It's not the first time China's largest indoor water park has turned into a massive sardine can -- previous summers have seen just as horrific crowds in the pool that can fit 10,000 people.
Seriously, does this look in any way fun -- or sanitary -- to you?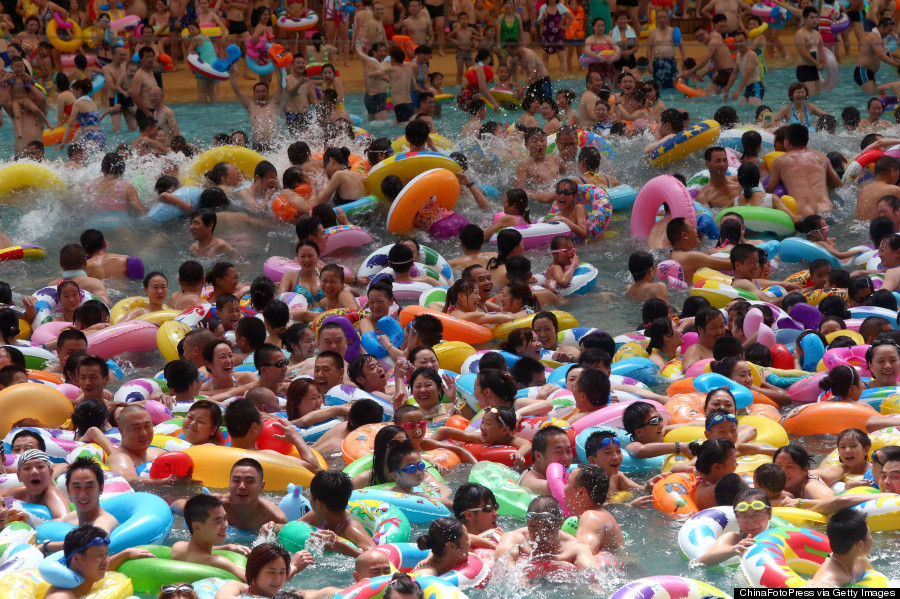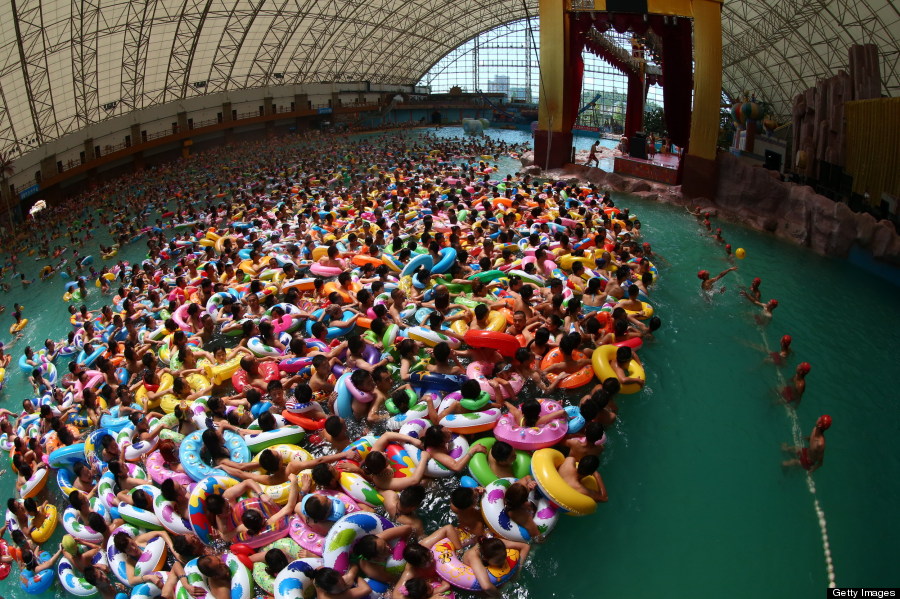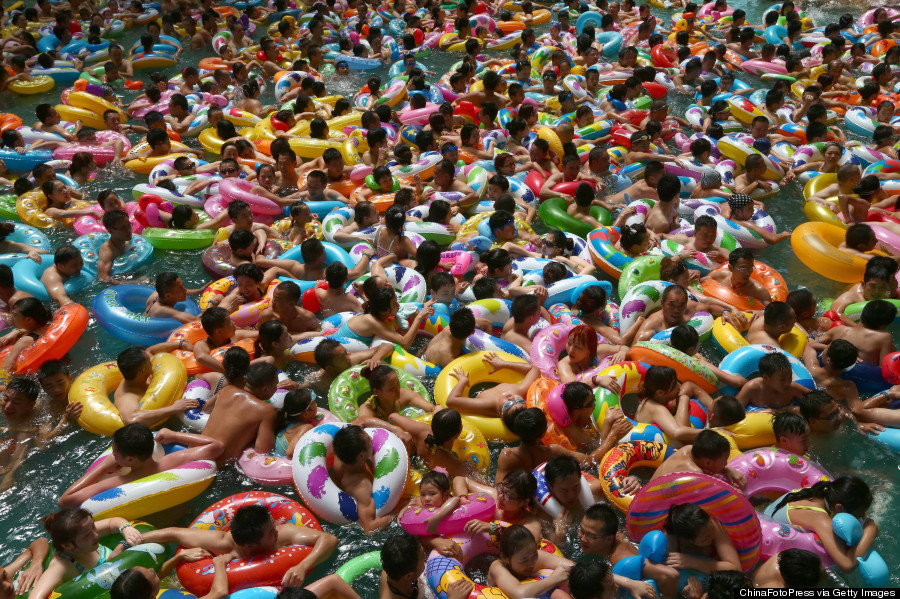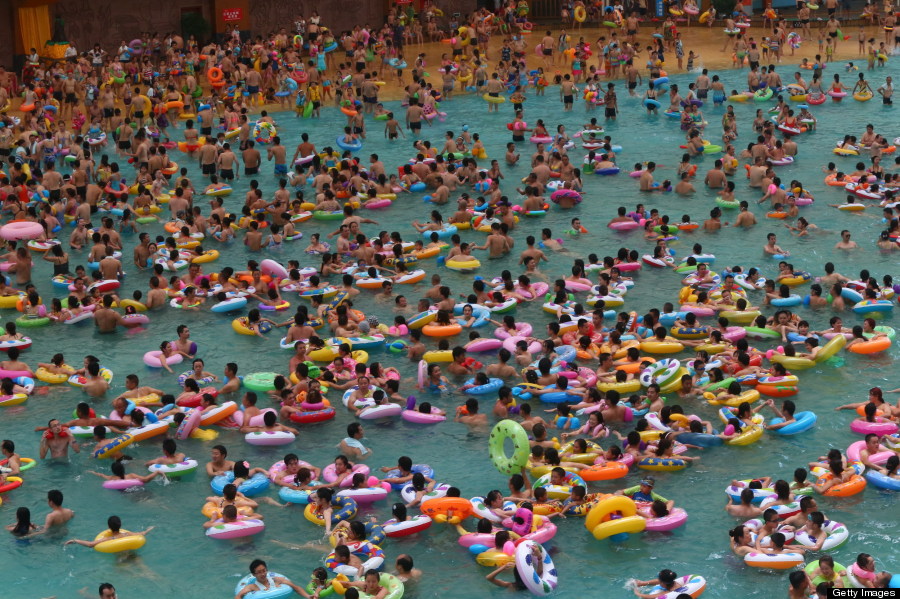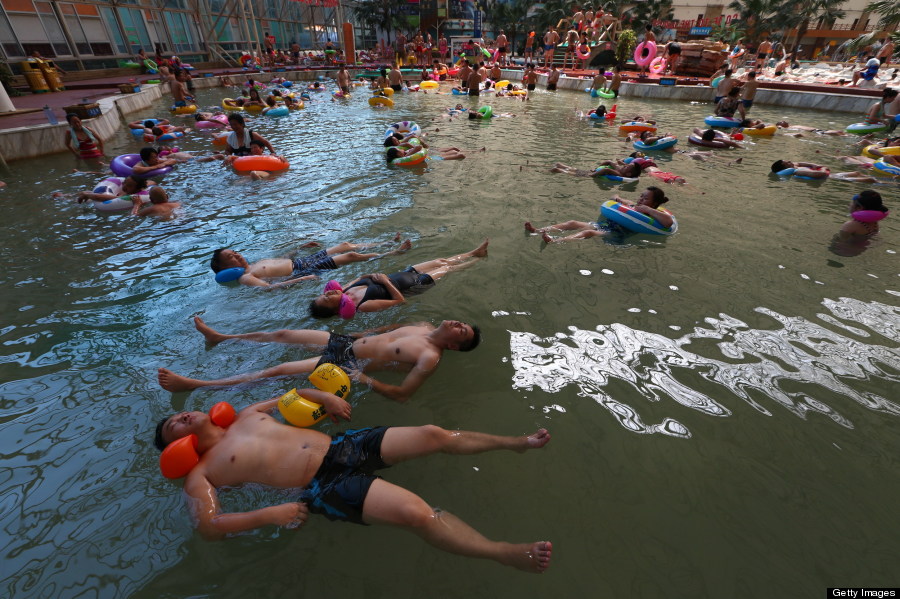 The Daying Dead Sea is strategically situated at the same latitude as the real Dead Sea in the Middle East. Thanks to a cocktail of 43 minerals and microelements, visitors float with ease almost like they would in the real Dead Sea. Reports say floating for an hour is equivalent to getting eight hours of sleep.
If cesspools of skin runoff don't appeal to your senses, the resort complex also offers a spa, golf course and "on-site cheerleaders" who perform on platforms in the pool before hordes of tube-clad tourists. It's kind of like a sexy, human version of those aquarium dolphin shows.
Visitors report "greenish-yellow water" at the resort, but others also say they "saw people cleaning." Take a peek at this footage from a few years ago, and make the call for yourself.
Before You Go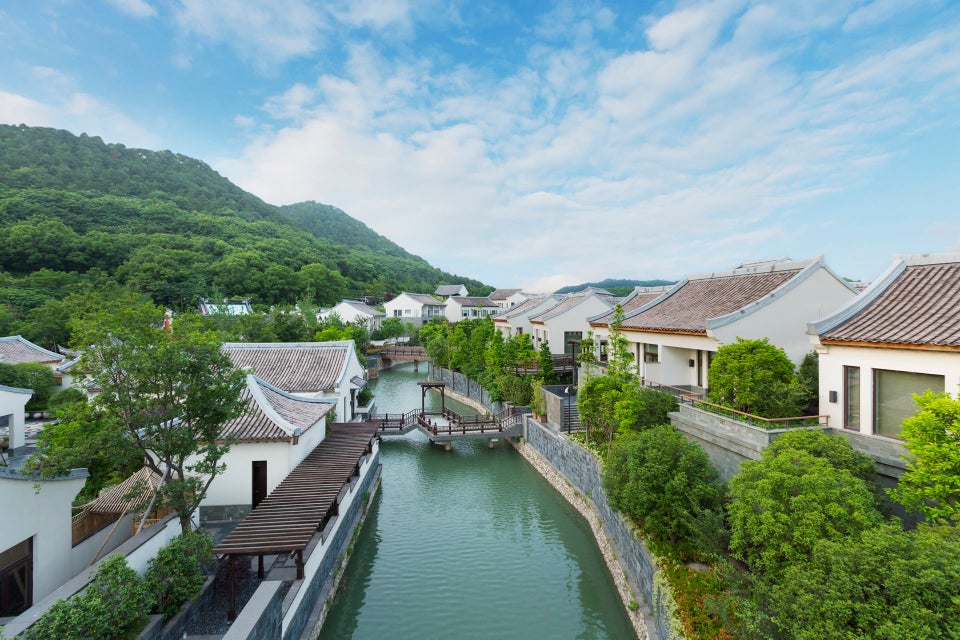 Most Stunning Hotels In China