By Hong Soon-do, Beijing correspondent, AsiaToday - Chinese swimmer and Olympic gold-medalist Sun Yang is rumored to have a two-year-old illegitimate son. The baby's mother is known to be flight attendant Nian Nian, Sun Yang's ex-girlfriend 5 years his senior.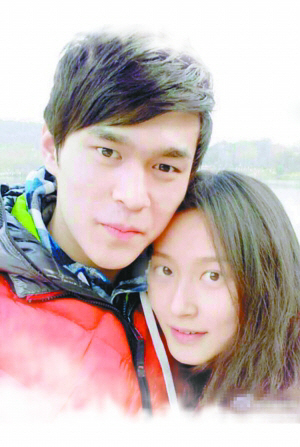 [Sun Yang and his former girlfriend Nian Nian. It seems certain that they have a secret child./ Source: Sina]China's leading Internet portal Sina claimed this, quoting a report by a Chinese media outlet on Wednesday. Sina did not deliver Sun and his ex-girlfriend's positions. However, considering many circumstantial evidence, the rumor seems true. According to Sina, Sun Yang first met Nian Nian in 2010 when he got on a plane for his off-season training in Australia. Sun, who was a teenager at the time, fell in love with Nian who had mature beauty. Since then, he had been courting her.
The two seemed to be well-suited to each other. In 2013, Sun Yang went public with his relationship with Nian Nian. However, his mother tried to tear the couple apart. At first, Sun Yang resisted vigorously. But after he got punishment by the swimming association for his unfaithful behavior due to his relationship with his girlfriend, the couple agreed to break up. It seems that Nian Nian had been pregnant with Sun Yang's child.
Sun Yang seems fully aware about the presence of the child. There are rumors that Sun's mother has given a luxurious villa to Nian Nian as compensation. Currently, Nian Nian is reportedly raising her son by herself alone.
Related
Popular in the Community