It's definitely a convenience to reach for the Chinese takeout menu when you need dinner on the table right away. But once you've added up that order, you realize it can get pretty pricey. And by the time that takeout gets to your door it might not even be as hot and fresh anymore. Instead of ordering in, have a homemade takeout night.
Many of those Chinese-American foods can easily be made at home with just a few condiments like soy sauce and rice wine. You can whip together a stir-fry just as fast -- if not faster than -- the time it takes for takeout to arrive. And at the end of the day the savings alone will have you wishing you've thought of it sooner. Not to mention that what you cook at home is vastly healthier than takeout.
Check out Chinese takeout recipes from around the web in the slideshow below.
What's your favorite Chinese takeout dish? Leave a comment below.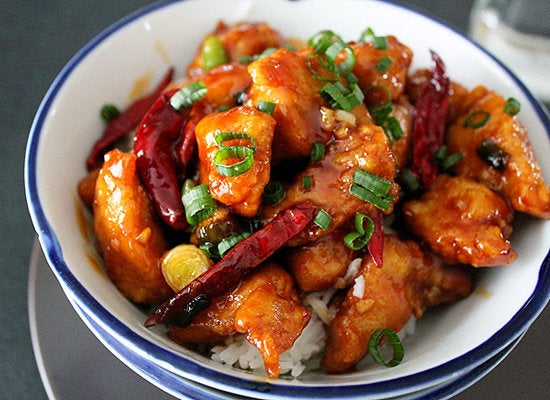 Chinese Food At Home
Related