It's tempting to say everyone in this contest is a loser -- no matter who finishes first.
Sex toy manufacturer Aihuirun.com sponsored the event, but there was no full-frontal nudity.
The ten male participants wore masks and hid their genitals with orange buckets that would later reveal the fruits of their labor. To keep enthusiasm up for the contestants, scantily clad models danced around with sex toys and blow-up dolls, Shanghaiist reports.

The current World Record holder of the "Longest Time Spent Masturbating" is pornstar Sonny Nash, who pleasured himself for an impressive 10 hours and 10 minutes in May, 2012.
MASTURBATION CONTEST PHOTO HIGHLIGHTS (NSFW)
Before You Go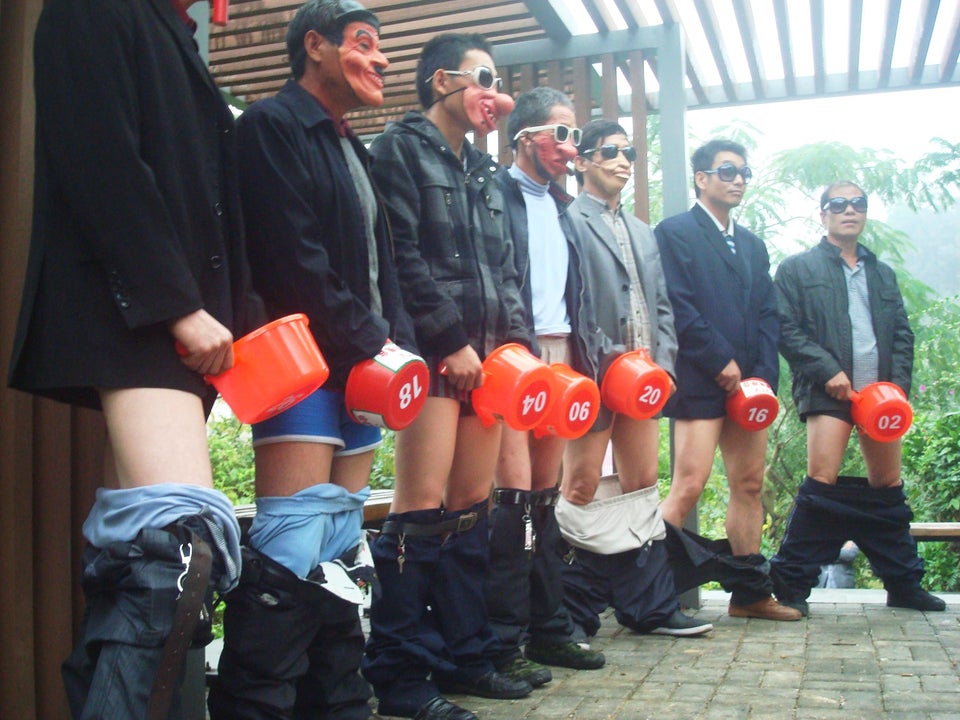 China's Wankathon
Popular in the Community