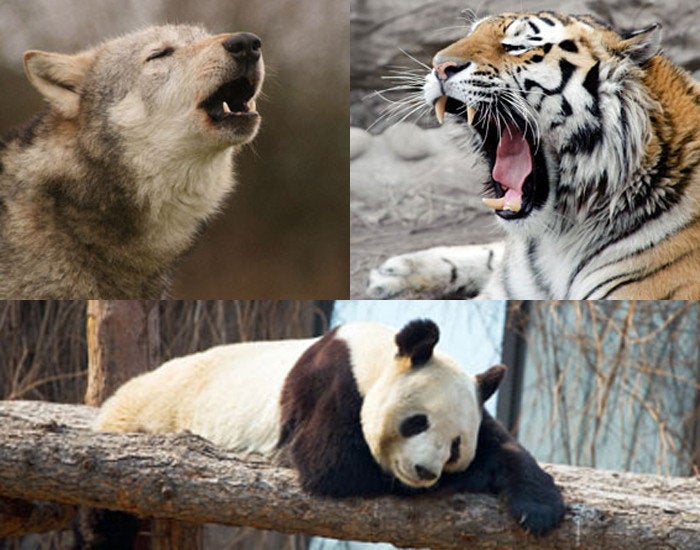 So far no one has claimed the Platypus. But a zoo of other animals have been adopted as mascots for a menagerie of parenting philosophies over the past year, ever since Amy Chua coined "Tiger Mother" to describe her very hands on approach to raising children.
Before you go read that one, though, let's take a moment to talk about the Wolf Father, which is perhaps the inevitable endgame of all this anthropomorphizing of animal parents. Wolf Father is the nickname Chinese businessman Xiao Baiyou has given himself, and he explains why in "My Beida Children", an account of how his strict, traditional parenting got three of his four children accepted to the prestigious Peking University, which is popularly known as "Beida."
Judging from a description of the book in the Beijing-based weekly, Economic Observer (a shout out to Worldcrunch for the translation) what Xiao considers traditions, many Americans are likely to call abuse. In China, too, his book is creating controversy, and I suspect most Parentlode readers would agree it goes over the line -- certainly well past what Tiger Mom advocates. As journalist Yu Ge reports (you can read the original Chinese version here):
...while Chua's book sparked some lively debate about parenting, Xiao's "My Beida Children" has set off outrage in China. Whereas Chua advocates absolute majestic authority in front of children, Xiao believes "in the most traditional and primitive old methods" in disciplining his children. He oppresses his children by constant scolding and, if necessary, physical punishment.

Madame Chua claimed that she used to insist her daughters play piano every day. When her daughters didn't master a piece of music, they were obliged to practice it after dinner, late into the night, forbidden to drink water or go to the toilet. Xiao goes further. He summarizes his educational philosophy in a phrase that makes a catchy rhyme in Chinese: "Beat your children every three days. They'll definitely get into Beida."

Yu then goes on to offer her opinion that this is NOT good parenting, and in doing so offers one of the best descriptions I've ever read of what parenting should aim to be:

Confucius said "Educate accordingly and individually." The importance of teaching is to adapt to the student's capability so as to get the best out him. No doubt, there is some rationality in these two Chinese parenting philosophies. Some stones can be cut and polished to become beautiful sculptures, though others just chip even with the lightest touch. Rotten wood cannot be made into beautiful artifacts, nor can a potential Picasso be forced to become an Einstein.

Do children have the freedom to choose their own path? Are children only subject to what their parents consider worthwhile achievements? A liberal education not only refers to the educator's freedom to educate, but also the student's freedom to learn. The purpose of education should be about giving one freedom.
Works for me. In any kingdom, genus, species, language or culture.
But what should we CALL it?
LOOK: Parenting Philosophies, By The Animals