Trump has made no secret of his disdain for McCain, and last month the White House asked the Navy to "minimize the visibility" of a U.S. warship named for the late Republican senator from Arizona so the president wouldn't have to see it during a trip to Japan (the ship, the USS John S. McCain, was originally named after McCain's father and grandfather — all three share the name — and was rededicated last year to honor the senator as well). The Navy confirmed to NBC News that it received the request, but said it did not act on it, and Trump insisted he had nothing to do with it.
That led veteran radio host Chip Franklin to hold up a photo of McCain during a segment on Fox News:
"Chip, I'm trying to figure out why you're putting John McCain's face up," anchor Leland Vittert asked.
"In the off-chance the president's watching," said Franklin, who currently hosts a program in San Francisco. "Real heroes out there, Pete Buttigieg, others that have served this country, just a thought."
"This went off the rails!" Vittert said.
Before You Go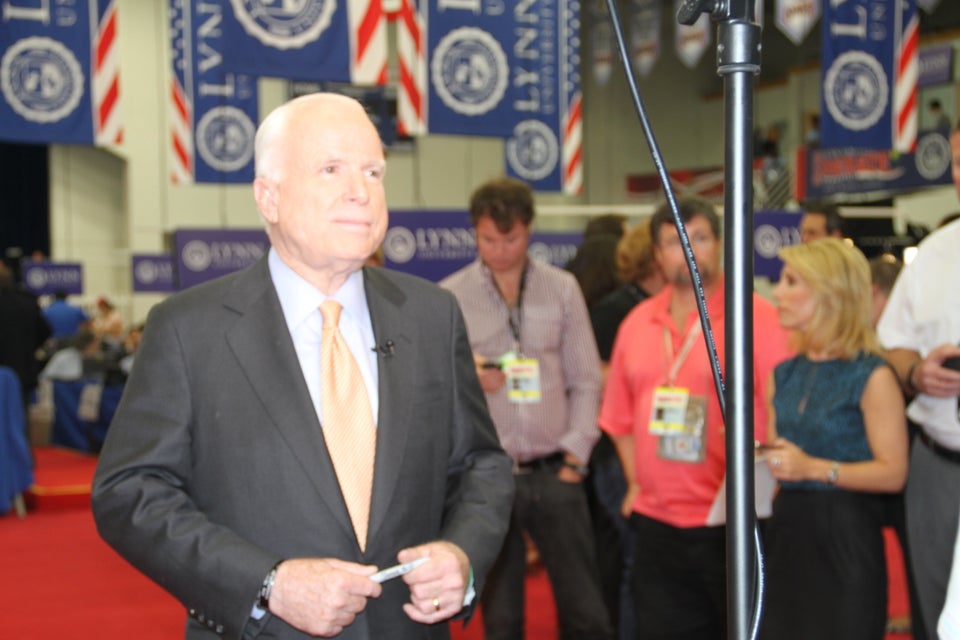 John McCain
Popular in the Community