The Republican-led Congress failed to reauthorize the Children's Health Insurance Program (CHIP) over the weekend, spreading uncertainty and panic among some states that funding for the program would dry up and threaten the lives of the nine million U.S. children enrolled in the program.
Lawmakers missed a Sept. 30 deadline to reauthorize the Clinton-era initiative, which provides insurance coverage for kids in families with lower to middle-class incomes at the cost of some $14 billion per year. Because of the way its funding is dispersed, however, money will not run out for most states immediately.
Sen. Chuck Grassley (R-Iowa) said last week that an "overwhelming number of states have some money to continue to spend" on the program.
"So think that in other words, there's a few days leeway — there might be a few weeks leeway," he added. "But I can't be specific because I don't know but it's too bad it's not done right now."
The situation in each state varies, but some states will need funding sooner than others. According to Medicaid officials, which help manage the program, California, Arizona, Minnesota and North Carolina will run out of CHIP funding by December. Officials in Minnesota, in particular, have warned they will need to take "extraordinary measures" to continue coverage in October. Officials in Utah have said they might have to freeze enrollment.
Sens. Orrin Hatch (R-Utah) and Ron Wyden (D-Ore.), the chair and ranking member of the Senate Finance Committee, respectively, announced the contours of a deal early last month that would reauthorize CHIP for five years and boost its funding for several years.
But momentum for a bill to reauthorize CHIP ― and find a way to pay for it ― was stymied late last month when Republicans decided to take another swing at repealing the Affordable Care Act. The hyped effort known as Graham-Cassidy ultimately suffered the same fate as prior attempts to rescind Obamacare, but not before consuming two weeks of precious time and energy in the Senate ahead of the Sept. 30 CHIP deadline.
Adding even more must-do items to its packed legislative calendar, Congress on Sunday also failed to reauthorize billions of dollars in funding for the nation's 1,400 community health centers, which serve some of the neediest Americans.
The health centers program in question was formed under a provision in the Affordable Care Act.
"There seems to be a nonchalance about this funding stream in Washington that simply does not match the reality on the ground," Sen. Chris Murphy (D-Conn.) said Friday.
Before You Go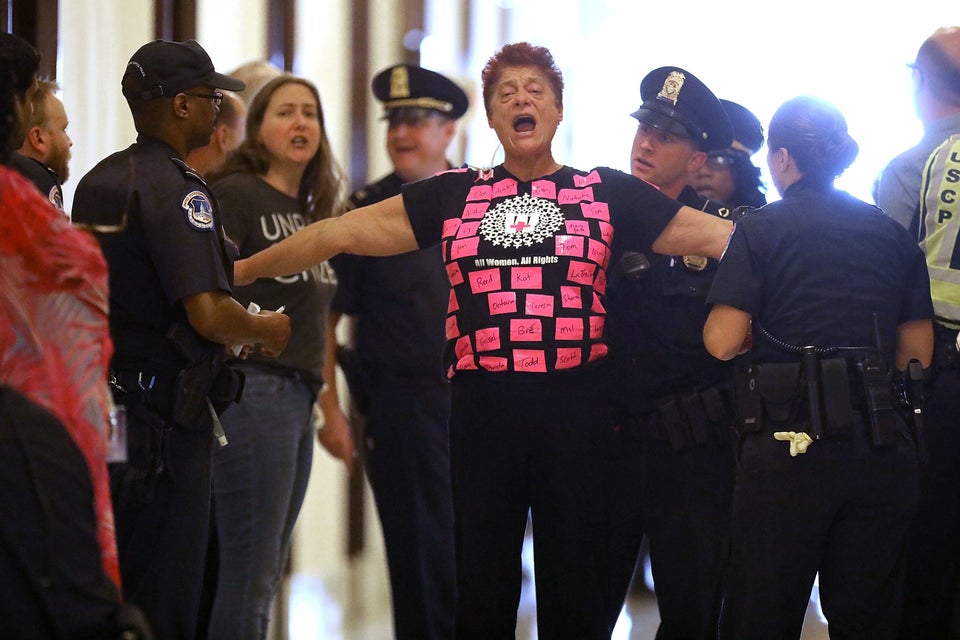 Health Care Protests At U.S. Capitol
Popular in the Community