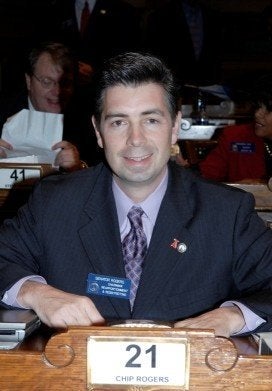 The Republican majority leader of the Georgia state Senate is distancing himself from a lecture he organized last month for Republican senators in which a birther activist said President Barack Obama and the United Nations are using "mind-control" to implement a sustainability agenda.
A spokesman for state Senate Majority Leader Chip Rogers (R-Woodstock) said that Rogers did not know that Field Searcy, the birther activist, would say that Obama and the U.N. were using "mind-control" to implement Agenda 21, the U.N.'s sustainability agenda. Searcy also compared Obama's rural sustainability program to genocides carried out by Soviet leader Joseph Stalin and Chinese leader Mao Zedong.
Rogers' spokesman, Robert Trim, told The Huffington Post that Rogers did not know the content of Searcy's program when he invited him to give a four-hour briefing to Republican senators in October. Rogers, who has sponsored legislation to ban Agenda 21 in Georgia, previously said he invited Searcy to address the caucus as part of a regular plan to allow community groups to brief senators on issues.
Trim stressed that Rogers does not believe Obama and the U.N. are using "mind-control" to implement Agenda 21 and does not believe that Obama should be compared to Stalin and Mao.
Rogers' past work on Agenda 21 includes an unsuccessful amendment in 2011 to ban implementation of Agenda 21 programs by local governments in Georgia. The amendment failed by two votes in the state Senate.
Trim said that he does not know if Rogers, who serves as treasurer of the conservative American Legislative Exchange Council, was there for parts of Searcy's presentation. Rogers' invitation to GOP senators described the program as providing information on Agenda 21, smart growth and sustainability issues, including actions by other states. It also noted that lunch would be served.
Trim, who was not at the presentation, described Rogers as being "in and out" of the presentation.
Trim said that if Rogers was in the room for the comparisons, he likely would not have interrupted Searcy.
"I don't know if he was there for the more salicious parts," Trim said. "He probably sat politely if he was there, that is his style."
The presentation was filmed by Better Georgia, a progressive group that attended a portion of the program before being asked to leave. The video was made public last week by Better Georgia, days before Rogers dropped his bid for a third term as majority leader. Bryan Long, the executive director of Better Georgia, claimed victory for Rogers' decision to step down from his leadership post.
Trim said that Long's claim was not true, reiterating Rogers' comments last week that he was stepping down to spend more time with his family.
"We don't put a lot of credence into the ramblings of an organization like Better Georgia that is irrelvent in the political climate of Georgia," Tim said. "They had no impact on this decision. This issue had no impact on this decision."
Rogers posted a statement on his Facebook page over the weekend saying that he was proud of his accomplishments and seemingly comparing his decision to that of George Washington's to not seek a third term as president.
"Though he had the offer to maintain his position as long as he liked, he willingly stepped aside from his Presidency; quite a lesson from the Father of our nation," he wrote.
But Long stood by his assertion that Better Georgia's video helped force Rogers from the leadership role.
"He is comparing himself to George Washington and I cannot think of anyone further from George Washinton than Senator Rogers. He left his leadership post under a cloud," Long said. "Them not paying attention to us only helps us. We will keep doing what we're doing regardless of what the GOP leadership thinks about us."
WATCH: Better Georgia's Video Of The Agenda 21 Presentation: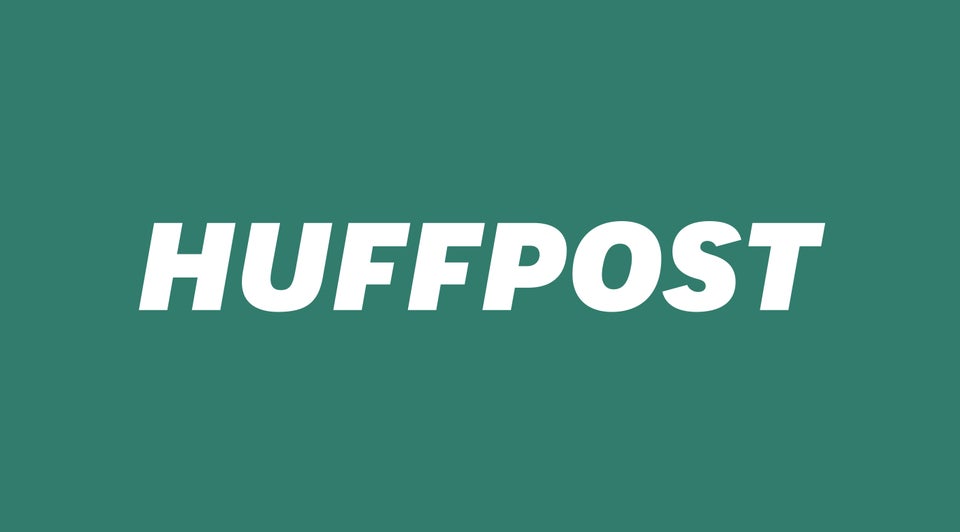 11 Paranoid Obama Conspiracy Theories