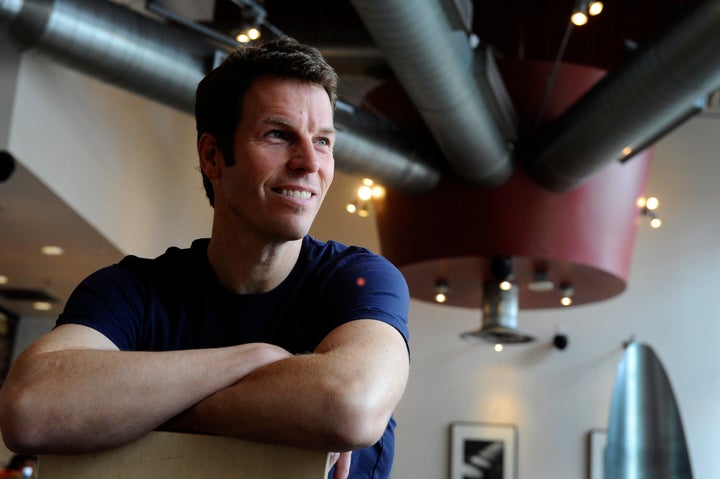 Last year, Chipotle Mexican Grill fired a manager and an employee at a Boston-area restaurant where an outbreak of norovirus infected roughly 140 people.
Now, as the food giant struggles to recover its sales, one of the Denver-based burrito chain's two CEOs ― who is among the highest-paid executives in the food industry ― is out.
Montgomery Moran, who oversaw daily employee operations, stepped down on Monday and plans to retire from Chipotle next year, the company said. He had served as co-chief executive since 2009, after a stint as chief operating officer.
"Chipotle is based on a very simple idea: We start with great ingredients, prepare them using classic cooking techniques, and serve them in a way that allows people to get exactly what they want," Steve Ells, who will remain as the sole CEO and chairman of the board, said in a statement. "Even though it's a simple idea, operations have become over-complicated."
Last year, Chipotle closed 43 restaurants in Oregon and Washington state after a separate outbreak of E. coli left 22 people sick. The twin food safety crises crippled Chipotle's once-astronomical growth, and sent the company in a tailspin it has yet to pull out of. 
Ells, who founded the company in July 1993, has long served as the public face of Chipotle. Bespectacled and serious in interviews, Ells became a key figure who championed the company's crusade against genetically modified foods and artificial ingredients.
Fast-food giants like McDonald's ― once a major shareholder in Chipotle ― have struggled in recent years to win new customers deterred by chicken nuggets made from "pink slime" and hamburgers that don't seem to decay.
Chipotle's focus on natural ingredients lured diners who were willing to pay higher prices for better-quality grub. During the 2012 elections, President Barack Obama and his Republican opponent, Mitt Romney, made campaign stops at Chipotle. From October 2012 to August 2015, shares of Chipotle soared by more than 208 percent.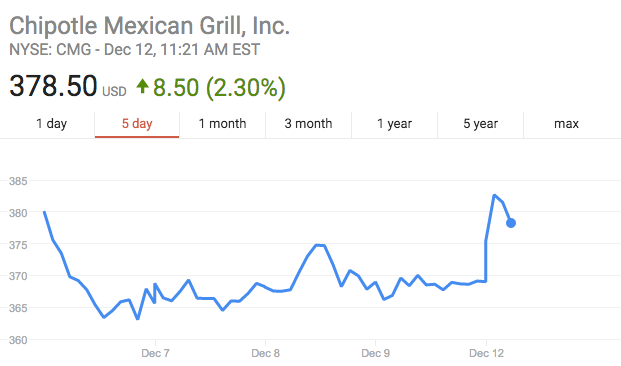 During that time, Ells and Moran were paid more than 1,000 times the average salaries of their workers. In 2014, Ells' compensation totaled $28.9 million and Moran made $28.1 million.
Even when their salaries were halved a year later ― Ells earned $13.8 million in 2015, as Moran took in $13.6 million, according to regulatory filings ― the pair still made well above their industry peers. Taco Bell chief Brian Niccol raked in $4.7 million. McDonald's CEO Steve Easterbrook brought home $7.91 million last year, a 368 percent raise from the previous year. Wendy's boss Emil Brolick pulled in nearly $8.3 million. 
As part of his turnaround scheme, Ells plans to make it easier for restaurant managers to be promoted to restaurateur status, a higher-paid leadership rank that includes about $10,000 in stock. 
"[A]chieving Restaurateur status has become increasingly complex and Ells is committed to re-envisioning the program by placing an emphasis on the guest experience and making the path to Restaurateur more intuitive and accessible to more General Managers," the company stated on Monday.
Shares of Chipotle have fallen roughly 30 percent since the outbreak last year, according to The New York Times. If more store managers had taken a personal financial hit from that decline, the thinking goes, they would have worked harder to avoid future food safety crises. As it is, Chipotle is considering overhauling its menu, adding desserts and halting the expansion of side ventures like ShopHouse, which applied Chipotle's food-serving model to Southeast Asian cuisine. 
Meanwhile, Chipotle is facing new pressure from investors who want to restore the company to its former glory on Wall Street. For months, billionaire William Ackman, the controversial activist investor, has been buying up shares of Chipotle. His hedge fund, Pershing Square Capital Management, disclosed a 9.9 percent stake two months ago. Last month, Chipotle was close to reaching a deal with Ackman to shake up the board, according to The Wall Street Journal. Moran's departure could be part of a last-ditch effort to defend itself against Ackman. 
Chipotle stock jumped about 2.3 percent on Monday. 
REAL LIFE. REAL NEWS. REAL VOICES.
Help us tell more of the stories that matter from voices that too often remain unheard.
BEFORE YOU GO
PHOTO GALLERY
6 Things You Didn't Know about Chipotle