Six months have passed since Chipotle Mexican Grill halted outbreaks of illnesses linked to its food, but massive damage to the company's sales and its brand continues.
The burrito chain's sales for the first half of the year fell 20 percent from the year earlier, according to the Denver-based company's latest earnings report. Same-store sales dropped 26.5 percent.
Chipotle blamed much of its lackluster second-quarter earnings on food costs, which it said have increased with new food-safety procedures. The company also said that the cost of food waste has gone up, per its quarterly statement filed last month with the Securities and Exchange Commission.
Does this mean Chipotle is wasting more food as it works to win back customers? And might other fast-food companies looking to avoid a food-safety crisis like Chipotle's adopt these kinds of wasteful practices?
It's hard to say. Chipotle's earnings report provides no details on the increased food-waste costs. Spokesman Chris Arnold did not respond to The Huffington Post's multiple requests for clarification.
Chipotle was laid low by a series of illness outbreaks last year ― including E. coli, salmonella and norovirus ― that turned away customers, ruined sales and carved billions from its valuation.
Chipotle board member Kimbal Musk described the food-safety crisis as a "speed bump" that he largely attributed to the chain's heavy reliance on fresh foods, something unusual for a fast-food chain its size.
"We had to come across this at some point, where you're dealing with fresh food at this scale, which is needed and which we need more of, we simply have to learn," Musk said. "We've learned from it, solved that problem and moved on."
Industry experts said increased food waste is not an inevitable result of heightened efforts to improve food safety.
"I don't see the cause and effect on this," Bob Goldin, an executive vice president at Technomic, a food-service industry research firm, told HuffPost. "Restaurants are really good about food-waste control. They really just don't throw much away in general. Restaurants know how to handle this."
Bill Marler, a nationally recognized food-safety advocate who is an attorney, said restaurant food waste typically has little to do with whether a food is actually unsafe to eat.
"A lot of time when food is thrown out, it's really not anything to do with food safety per se," said Marler, who represents Chipotle customers in several outbreak-related lawsuits against the chain. "It has more to do with how the product looks. Everyone in a restaurant or store wants things that look brand new and fresh."
Among primary drivers of restaurant food waste identified in a 1997 U.S. Department of Agriculture report was over-preparation of menu items, expanded menu choices, and unanticipated fluctuations in food sales due to factors like weather. Plate waste, from customers who don't finish their meal, also contributes.
Some degree of food waste — plate waste, for example — is unavoidable, of course. If food spoils due to improper preparation or storage, it cannot be served to customers. And there will always be some loss from prepping meats and vegetables for cooking.
Prevention is the heart of strategies most restaurants are already using.
Karl Deily is the global president of the food care division of Sealed Air, which works with companies to create more efficient food packaging while reducing waste and keeping food safe. Deily's group worked with Panera Bread to adjust how the chain's soups were prepared to reduce waste and maintain quality.
This meant that Panera soups would be prepared at a central location and packaged in a material that allowed easy reheating in restaurants in pre-portioned quantities. Each location no longer prepares a large vat of soup that may exceed demand for a given day.
Such a strategy also helps address consumer fears that the food they are being served may not be fresh.
"These are the types of interventions where you can minimize food waste and not set a perception that you're carrying food over from one day to another to use it, even if it might be close to being spoiled," Deily said.
The second step — donating surplus food to charity — is popular with many restaurants, including some of the industry's biggest players. The Food Donation Connection, a partner of the National Restaurant Association, connects restaurants to charities throughout North America and the U.K.
The organization coordinated donations from more than 17,000 restaurants last year, connecting them to some 9,000 charities, according to Jim Larson, Food Donaltion Connection program coordinator. All told, some 50 million pounds of prepared surplus food was distributed through the group.
The program serves a purpose beyond feeding hungry people. Larson said many restaurants have adjusted their production after participating.
Donating food is "a visual reminder when, instead of going to the trash, it's going into the freezer," Larson said. "And they're realizing maybe they don't have to make so much in the first place."
Visual reminders are also a key factor in reducing waste for Andrew Shakman, co-founding CEO of LeanPath, a Portland, Oregon-based company that helps restaurants measure their food waste and use that data to change habits.
LeanPath, founded in 2004, has seen a surge of interest in its food waste-reduction technology in recent years, Shakman said. The Chipotle crisis has not dimmed that enthusiasm, he said.
Still, Shakman argued that the restaurant industry needs a cultural shift on food waste. Waste often happens when wasting food is perceived as cheaper than running out of a dish and disappointing a customer.
Many restaurants, Shakman said, don't fully consider the true cost of waste. That's what he's trying to change.
"They are viewing [food waste] as free when, in fact, it's very expensive," Shakman said. "Not just financially, but environmentally and socially. But people are waking up."
Alexander Kaufman contributed reporting.
Joseph Erbentraut covers promising innovations and challenges in the areas of food and water. In addition, Erbentraut explores the evolving ways Americans are identifying and defining themselves. Follow Erbentraut on Twitter at @robojojo. Tips? Email joseph.erbentraut@huffingtonpost.com.
Related
Before You Go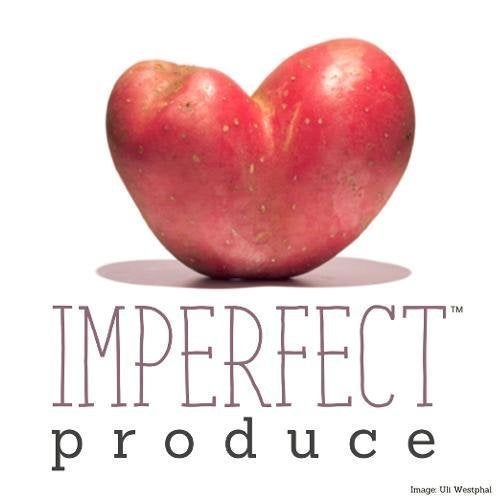 Companies That Fight Food Waste
Popular in the Community