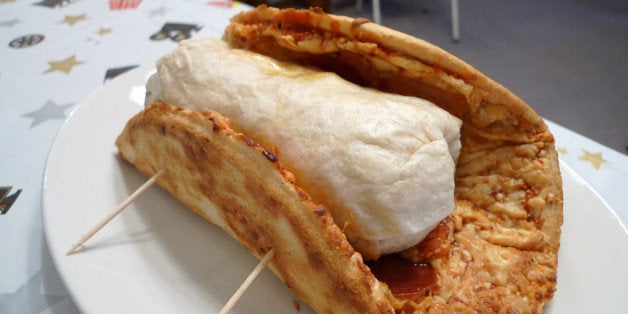 Actually, make that "Chipotle has gotten into the pizza business." In secret. This past May, the company opened a pizza restaurant in Denver without telling anyone. It's called Pizzeria Locale, and they have plans to expand. This is essentially the restaurant industry equivalent of Beyonce's surprise album release last week.
Here's what happened, according to Chipotle spokesman Chris Arnold: Chipotle CEO and founder Steve Ells has been friends with acclaimed Colorado restaurateurs Lachlan Mackinnon-Patterson and Bobby Stuckey for about 10 years. The three had long agreed that they'd like to work together if they ever got the chance. That chance came about a year and a half ago, when Mackinnon-Patterson and Stuckey became interested in opening a Denver offshoot of their well-liked Boulder restaurant Pizzeria Locale.
Ells suggested that they make it Chipotle-style, lowering the prices and ditching the traditional table service for an assembly line counter. He told them that Chipotle would invest enough money in the new venture to become an equity partner -- and that the company's employees would help gear the Denver outpost toward national expansion. Ells attached just one condition to the partnership: Mackinnon-Patterson and Stuckey had to keep Chipotle's involvement a secret.
Arnold said that Mackinnon-Patterson and Stuckey are in charge of the day-to-day operations of the Denver outpost. They maintain a majority stake in the project, and everyone who works in the restaurant works for them, not Chipotle.
Yet Ells and the rest of the Chipotle team were intimately involved in the design and development of the Denver restaurant, Arnold said. They advised Mackinnon-Patterson and Stuckey on business plans and real estate strategies. They connected them with Chipotle's food distributors. They even helped Mackinnon-Patterson and Stuckey engineer a state-of-the-art pizza oven that would let them replicate the fluffy texture and charred flavor of the pizza at their Boulder restaurant at locations across the country. Like their trusty wood-burning oven in Boulder, it heats up to 1000 degrees Fahrenheit, allowing pizzas to cook for the ideal length of two minutes. But it abrogates the need for active tending and turning with a turntable-like rotating baking platform.
"It's really central to making this thing work in a fast-casual format," Arnold said. "With the type of oven that they used at the original Locale, it would be really difficult, given the volume that you you do in a fast-casual environment, to keep all of the pizzas cooking perfectly without tremendously skilled pizzaoili."
Chipotle's contract with Mackinnon-Patterson and Stuckey gives the company an option to become a majority shareholder if Pizzeria Locale grows into a large chain. Ells said they have already started scouting spaces for a second and third location in Denver, but that there's no rush for further expansion.
Pizzeria Locale represents Chipotle's second foray into something beyond Mexican food. The first was ShopHouse Asian Kitchen, which first opened in D.C. in November 2011 and now has six locations. But Ells has long said that he believes his company's model could be applied to even more cuisines. "What Chipotle is best in the world at is not burritos and tacos," he told HuffPost in an interview in July. "We happen to be very good at burritos and tacos, but the reason we're good at burritos and tacos is that we're really the best in the world at this new fast food format."
At that point, he said, "To start talking about another concept would be premature." But apparently it wasn't too early to start working on one.
Related
Before You Go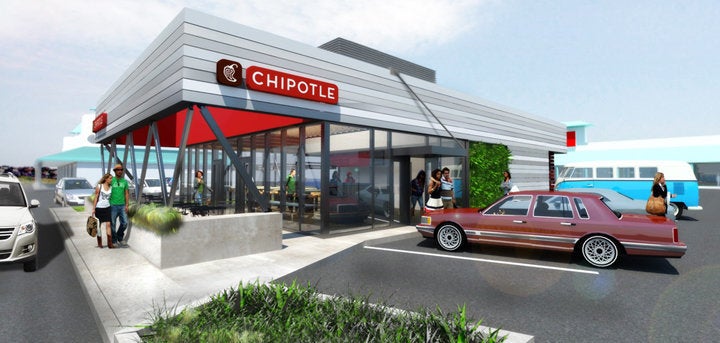 Chipotle's Influence
Popular in the Community