I got an elated call from Bev Eggleston last spring.
The renowned Virginia pig farmer had really big news. The executive team from Chipotle was headed to his farm to source pigs for their growing burrito empire.
The farm-to-table movement is certainly in vogue. Restaurants across the country are heralding the slogan to market their food. Even McDonalds put out an advertising campaign profiling one of their hardworking potato farmers.
Chipotle has also leveraged farm-to-table -- with a campaign called "food with integrity" -- to sell burritos. And from a cursory look, it too could be just a marketing campaign.
Which is what I thought until Chipotle showed up that morning on the farm.
The Chipotle team arrived in Virginia eager to learn about Bev's operation.
Bev Eggleston -- recently named the 'patron saint' of the local food movement -- began raising pigs ten years ago on a 100-acre farm in southwestern Virginia. His vision soon outgrew the farm. He then leveraged the farm (his only asset besides his delivery truck) to secure a loan and open a USDA processing facility where he could slaughter his animals. But he couldn't raise enough animals to supply the growing demand. So he began recruiting farmers across the tobacco belt to grow pigs outdoors. A decade later, Bev works with thirty farmers who grow pigs the "right" way, marked by a deep reverence (Bev's energy rubs off) for the animals and the land.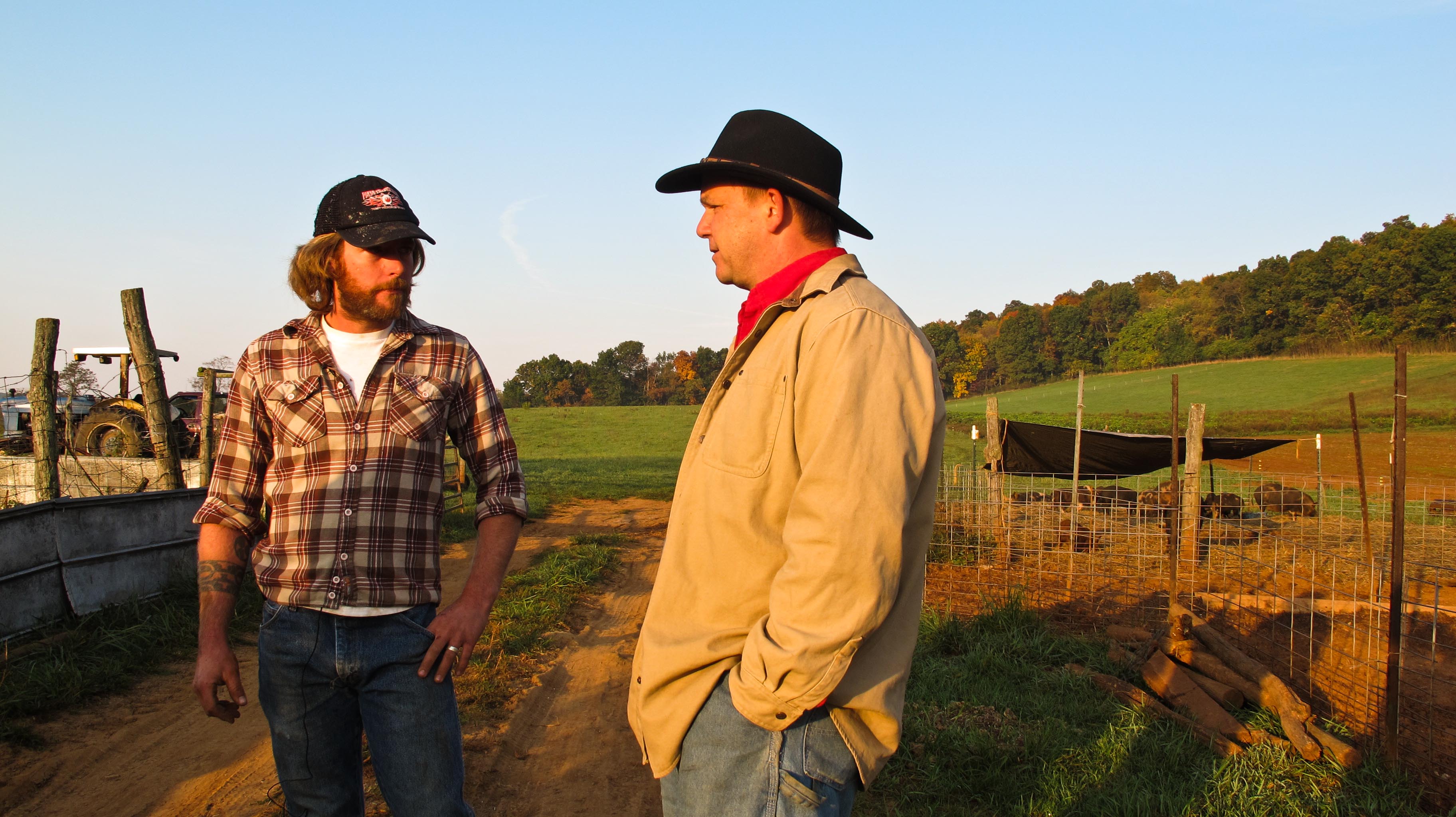 Bev warmly welcomed the Chipotle team. And without pause packed them in the bed of his pickup truck to go meet one of his newest farmers. Adam Musick left a successful career as a rock-and-roller to raise pigs. And in a few short years, he has joined the ranks of a new wave of young farmers who are committed to doing things the right way.
The rocker turned farmer wasn't intimated at all by the big businessmen. He churned out information and answered questions at dizzying speeds -- clearly a disciple of Eggleston who made a name for himself by mastering the art of the impassioned (and always informative) tirade.
The Chipotle team was intently listening. They weren't here for show. They were here to learn. And to buy meat for their growing empire. This wasn't the last stop on their farm tour either -- they were scouring the country looking for farmers like Bev.
Now a year later, Bev trucks a couple hundred pounds of pork every week to stores in the D.C. area. It's slow roasted, pulled, and served in the carnitas burrito. For under $10 bucks, customers can eat a burrito with pork that's raised with a lot of care, for the farmers, animals, and the land.
Which is more than enough evidence to proclaim that good food is no longer the province of farmers markets and fancy restaurants -- a claim that has challenged (and maybe even debilitated) the food movement since it hit the restaurant world in Berkeley in the early 1970s.
And the best news is that Chipotle's formula is working. The company is experiencing unprecedented growth. New stores are opening up across the country in rapid succession. With over a thousands locations, Chipotle's commitment to "food with integrity" represents a paradigm shift. Buying power is a powerful tool. And Chipotle is wielding this tool effectively to support healthy farmers and eaters.
Popular in the Community