You know what's even better than a chocolate chip cookie? A chocolate chip cookie made with Reese's. In June 2010, Chips Ahoy debuted a version of its original crunchy flavor with Reese's. Two years later, the company launched a chewy cookie version. And, in March 2013, a chewy chocolate cookie with Reese's debuted.
All three of these flavors are permanent offerings and available nationally, so we figured it was high time to figure out which cookie-peanut butter combination was the best bet.
Here's how the packaging looks for all three varieties: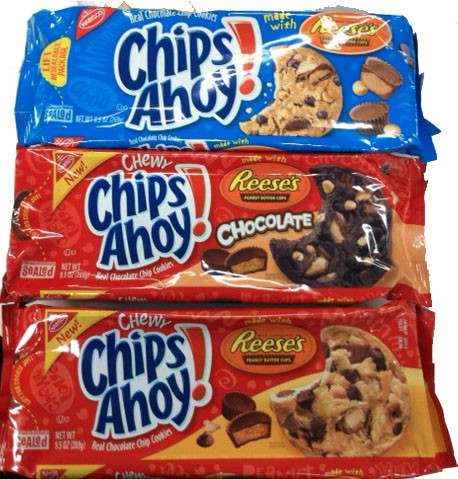 We assembled about a dozen tasters to weigh in on the flavors. Several admitted their biases off the bat before sampling -- they were pro-chewy. But by the end, nearly everyone agreed that the original hard Chips Ahoy was clearly superior to the two chewy varieties.
The Reese's were much more pronounced in the original flavor -- in fact, the candy was barely detectable in the others. For those that were still craving a softer cookie, a simple dunk in a glass of milk was a great solution.
As for the brand new chocolate chewy cookie with Reese's, that flavor was probably the least successful. It unfortunately doesn't have much of a chocolate taste, and the peanut butter is totally lost in it.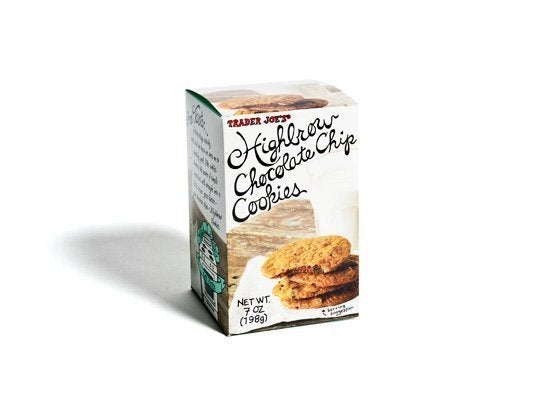 Chocolate Chip Cookie Taste Test