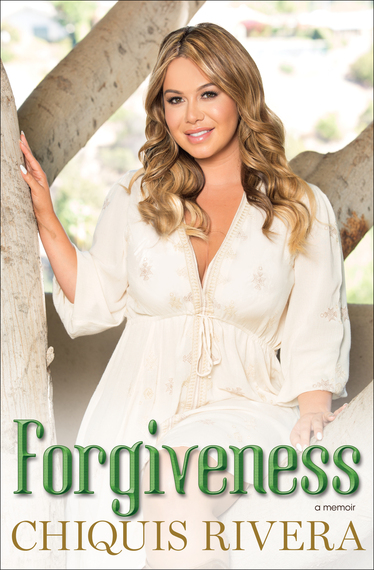 What a difference a few years can make. When I first met Janney Marin, AKA Chiquis Rivera or simply Chiquis, she was having a ball. We were at a hotel in Beverly Hills, CA to celebrate many things. Super friend and super publicist Hanna Bolte of Bolte Media invited me to finally meet her friend and my soon-to-be new friend Jenni Rivera and her daughter Chiquis at a launch party for a show for Chiquis.
I would learn there that Jenni was already an enormous star in the regional Mexican music scene, filling stadiums not only in Mexico but all over the world. Her weekly reality shows on mun2 and best-selling albums put Jenni on track to be bigger than Selena, taking America by storm as well. I wrote about that meeting for the HuffingtonPost.
Chiquis was part of the show, the eldest daughter of five siblings, and was getting her own show, a spinoff but all in the family business. It would be set in a beauty salon and it looked like a hit already. The event had a red carpet, family, friends, press and a family that seemed very happy, a mother so proud of her daughter.
And Jenni made no bones that night as she clutched Chiqui's hand about their trials. At the time, Jenni was just married to a famous baseball player, the handsome Esteban Loaiza; her third husband. Her first, José Trinidad Marín, was Chiquis father as well as sister Jaqueline and brother Michael's. Marin would later become a fugitive and then go to jail for molesting Chiquis, sisters Rosie and Jacqui. Jenni's second husband Juan Lopez expanded the family with Jenicka and Johnny. He would later die in prison for drug charges after Rivera divorced him.
So Chiquis didn't exactly have an idyllic background, nor did Jenni or any of them, but there they all were that night, all dressed up and happy.
Just a few short years later they would be together again, for a funeral, the funeral of their mother who, like so many stars of promise, died in a tragic plane crash. And Chiquis would suffer the loss in a unique way. Survivor guilt is normal, a natural part of grief. But Chiquis' would be unique. She and her mother were fighting when her mother died, estranged to put it mildly. You see, being in the public eye means rumors and facts, fictions and reality mix.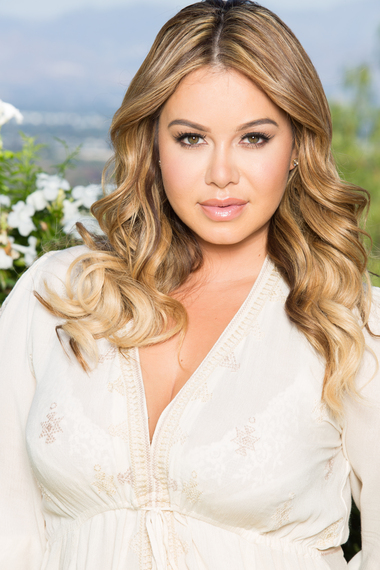 "I cannot imagine what it would be like to have my mother die thinking I slept with her husband," I simply had to start as Chiquis and I began a talk for my syndicated Karel Cast.
And it's true, Jenni did die thinking her daughter had betrayed her. Just weeks before her death as the rumor mill flew about the affair between Chiquis and Loaiza she filed for divorce. She never lived to see the rumors proved untrue and died removing Chiquis from the will, her oldest, arguably one of her closest, frozen out, shut off.
"No one can imagine, I certainly couldn't know how that could totally and completely affect my life," Chiquis started. "Here I was losing my mother in the middle of the worst part of our relationship, we had gone through so much already, and Im being seen as someone that hurt her, that betrayed her. People thought I shouldn't even be grieving, it was so unreal," she reflected.
"I lost her before she died, I lost her when the lies about me and her husband came forward and she listened to them," she went on. " I had to face all of this in the public eye. When you accuse me of sleeping with my mom's husband, it's like saying I killed someone. So I had to write a book to set the record straight. I wanted to write about the mistakes both me and my mom made and how I'm working through it," she added.
And so the book is out. Entitled Forgiveness, the book is an honest look at how a young woman in many ways dies with her mother and then has to reinvent, rebuild and move on all while grieving an unimaginable loss at the worst of times ever.
More cathartic than literary, the book is Chiquis chance to speak to the public, but also to her mother in many ways. "I say many things in the book that I would want my mother to hear," she told me. "The major message to her, the secret of the book...it's my journey to forgiveness. It was very difficult to forgive my mom, life, destiny for what had happened. Once you forgive you grow wings, you fly free. I was upset because I was left with this mess. I knew my mom. This was a hard lesson, we were going to be fine. But we were never given that chance and that was one of the hardest things of my life."
After the dust from the book settles (and it's creating quite a stir already only one week in release) Chiquis will release an album in June. She wants to continue in TV, touring, more books, in many ways take on the Rivera empire. But heavy is the head that wears the crown. And as Chiquis learned about forgiveness in the book, she is also learning what her mother went through daily and empathy is creeping in more and more.
"I'm getting a little taste of the things mom encountered with her life and career now and you have no idea," she exclaimed. "I was so hard on my mom, so critical of her sometimes, and now I have so much more compassion for my mother. So many doors were closed in her face, and I'm experiencing the same things. Now that I'm experiencing it, I appreciate it so much more. I can't believe she had to go through this, all on her own. Radio stations that don't want to play your music for whatever reason...all the rumors and lies, and then family life. I understand her a lot more."
But understanding herself is what Forgiveness is all about; dealing with past and present. For instance, Chiquis learned through her mother's book that her mother was raped.
"Why didn't she ever tell me, share that with me, especially when it was revealed that my own father was molesting me? I felt so alone, so embarrassed when that all happened. I felt like used goods, like I'd never find a husband, can you imagine thinking that? To find out later that we could have shared that experience, I wondered why we didn't, it may have helped us both" she reflected.
And now after finishing the book, she has nothing but love for her mother, and surprisingly she harbors no hatred towards her abuser.
"My father is sick, I hold no resentment towards him. We are taught to forgive, and that is what I've done. And by speaking out hopefully I've broken the taboo surrounding molestation in the Latina community. I want to be an advocate for those being abused. No one should go through it, you don't have to," she added emphatically.
As for her mother, "My main protection and my backbone was my mother, I would put my head on her lap and she would tell me it's all going to be OK, and I miss that, I don't have that any more and I always did," she stated. "But now I'm stronger, I know it's going to be all right because I've learned to let go of so much, to let go of the burdens that a past like mine can carry and focus on the family that's here, on life, music, on love. Forgiving yourself and forgiving others is by far the best thing you can do to get your life on track" she concluded.
And what a life so far. While writing a book three years out won't totally take away all the emotional baggage of years to come, forgiveness is a process for everyone and Chiquis is well underway in hers. She can't change what happened with her mother and how it ended but she can change the effect it has on her and those around her. She could let it tarnish the love she had for one of the most important figures in her life or learn to adapt and grow back to a place of family and harmony.
Her mother died with unfinished business, lots, in many areas. In Forgiveness Chiquis is seeing to it that in many areas she's setting the record straight and putting and end to things past to move on to things future.
To hear this or other interviews get the FREE Karel Cast App, subscribe in Spreaker to the Podcast or simply go to the most incredible website on all the planet, save this one, karel.media
Calling all HuffPost superfans!
Sign up for membership to become a founding member and help shape HuffPost's next chapter