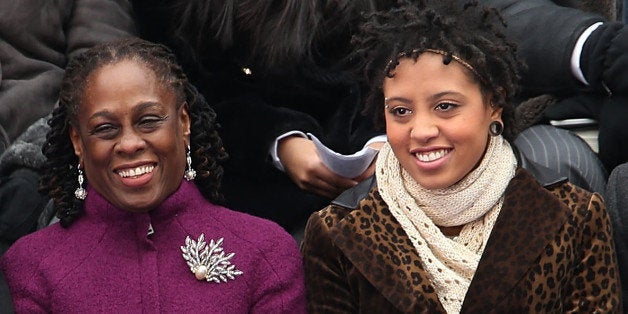 Mayor Bill de Blasio is expected to make bold statements and changes as New York City's new mayor -- but his wife and daughter are doing it already.
For the mayor's swearing-in ceremony on New Year's Day, Mayor de Blasio's wife, Chirlane McCray, and their daughter, Chiara de Blasio, were both dressed in stylish Nanette Lepore coats, with Chirlane in a swingy raspberry-colored style and Chiara in understated leopard print. (Chirlane was also wearing earrings, a brooch and a bracelet by celeb favorite Miriam Haskell.)
In a statement this week, McCray said, "Chiara and I are proud to wear this beautiful clothing today, that was made right here in New York City. This city needs more creative entrepreneurs like Nanette Lepore who are committed to keeping our city's garment industry thriving."
The love runs both ways. In a press release on New Year's Day, Lepore stated, "I look forward to working with the de Blasio administration to preserve the legacy of craftsmanship and manufacturing in New York City." This just might be the start of a beautiful relationship between the new mayor and New York's fashion industry... not to mention the trendy de Blasio women and the city's best designers.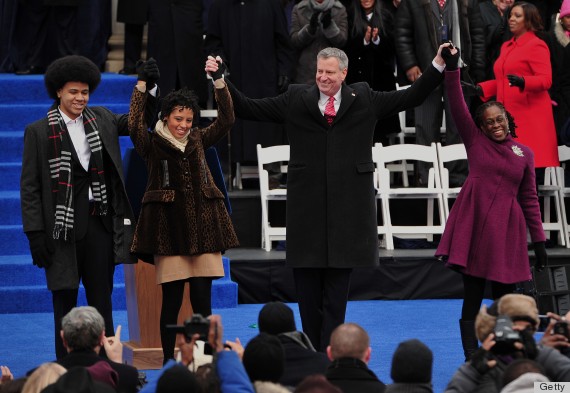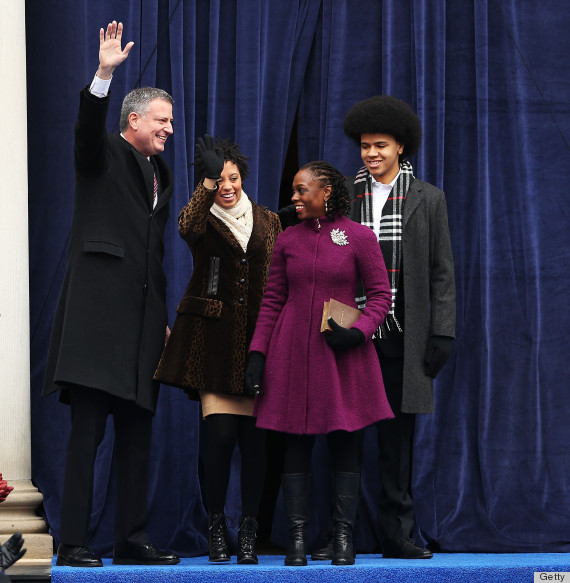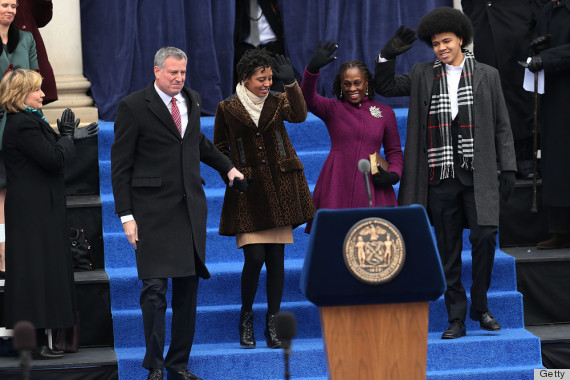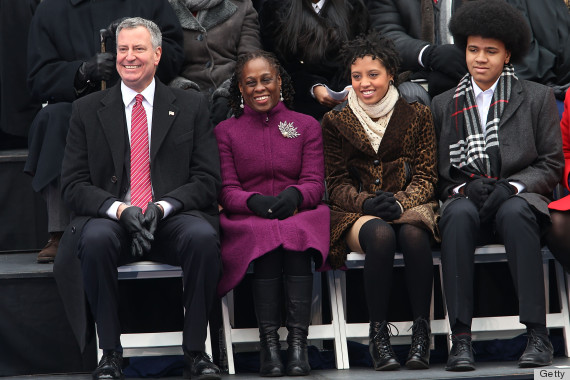 The girl's got an urban-boho style all her own: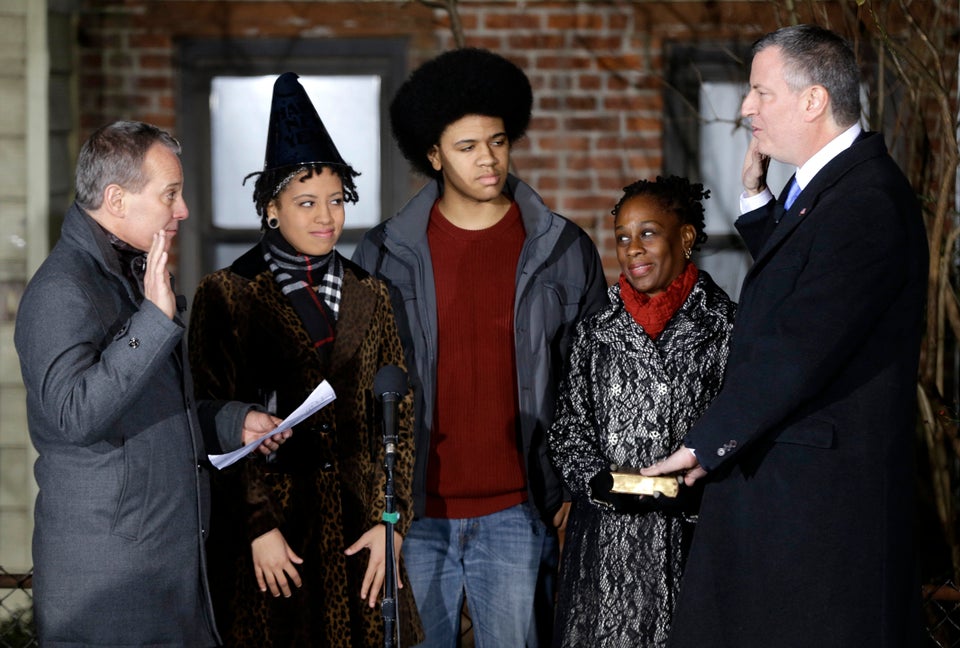 Chiara de Blasio's Style
Related