The first lady of New York City took aim at the New York Post in a recent op-ed, accusing the publication of printing lies about her feelings toward Police Commissioner Bill Bratton.
"She is friendly with Banks, and he was her choice" for commissioner, a supposed source told the Post. "She was very upset when he resigned."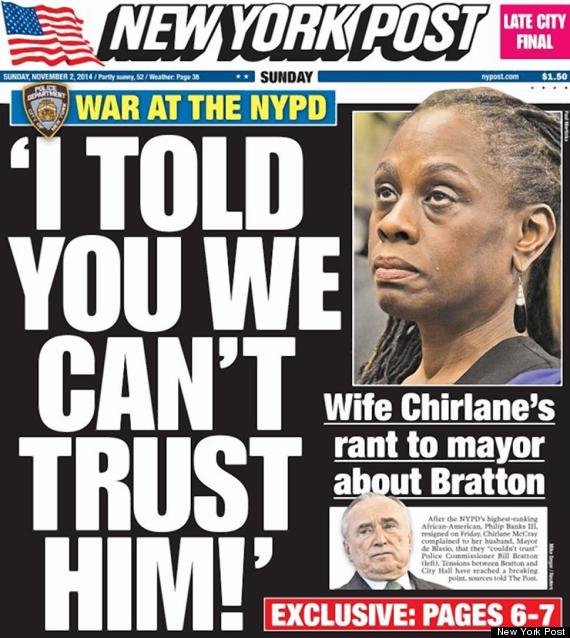 "Reading through it was an astonishing and surreal experience. It's like the reporters created a fictional character that happened to look like me and have the same name as me," she wrote. "They put words into my mouth that I never said. They gave me opinions that have never crossed my mind. They made it sound like NYPD Commissioner Bill Bratton is my sworn enemy, when in fact he has my full support."
She also questioned how such a story could make it through the editorial process and onto the front page of a major newspaper.
"The answer to that question is more complicated, but I think it comes down to this: Too many city newsrooms do not reflect the population of NYC or the experiences of the majority of New Yorkers," she added. "In a city with a long and storied history of great journalism, we must demand more as readers. We must demand newsrooms that are as diverse as the city they serve. And we must demand stories that are works of fact, not fiction."
"The first lady shares faith in this commissioner and the progress that's being made," de Blasio said.
Popular in the Community