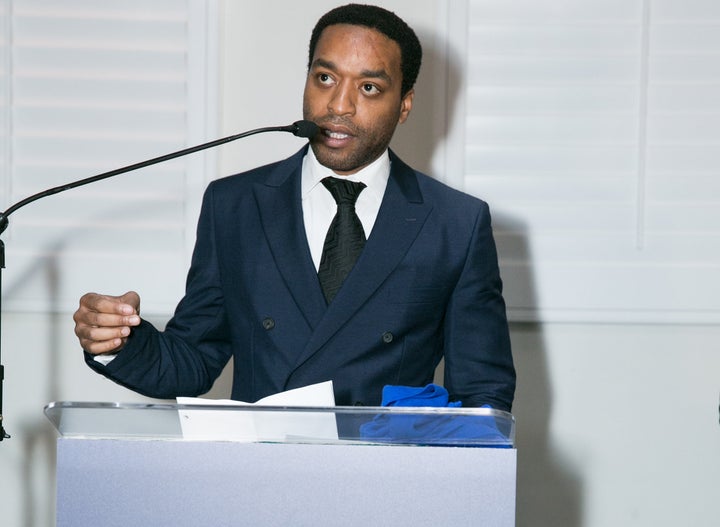 British actor Chiwetel Ejiofor was honored last week during the annual Impact Africa Hollywood fundraiser event in Los Angeles. The event, which was hosted by the LA-based nonprofit organization, GEANCO, recognized Ejiofor and fellow actor David Oyelowo for their commitment to providing better educational opportunities for young children in Nigeria.
Ejiofor took an interest in partnering with the organization after recognizing its mission to raise money for hospitals in the West African nation.
"I was encouraged by GEANCO's enthusiasm and urgency to make a difference in that place of the world, so I was really happy to partner with them in conjunction with David Oyelowo and the school he's creating, and work together -- in essence – on health and education issues in Nigeria," he said during an interview with The Huffington Post.
Ejiofor's philanthropic efforts supporting important issues in Nigeria are near and dear to his heart as his parents founded a pharmaceutical business in the country during his childhood. Following the passing of his father, Ejiofor assisted his mother as she built a school and established a memorial scholarship in his father's honor to raise money for Nigerian children applying to college.
The Oscar-nominated actor also expects his partnership with GEANCO to alleviate some other issues affecting the lives of people living in the country.
"Obviously the importance of ending hunger, gender equality, environmental issues and international incorporation are the foremost issues going on now in Nigeria," he said. "Nigeria is becoming wealthier and it's being invested in. And it seems as of now – which is why this partnership with GEANCO is so important –there's an opportunity."
According to a 2014 Bloomberg report, Nigeria's economy surpassed that of South Africa after the country's gross domestic product (GDP) increased by 89%, making it the largest economy on the continent and the 26th biggest economy in the world.
"There's the finances, there's the will, there's a movement in Nigeria to actually address these issues," he said. "And I absolutely believe that a healthy and wealthy Nigeria is the key to a wealthy Africa."
Proceeds from Impact Africa Hollywood fundraiser will benefit Brightland Academy in southeast Nigeria and the Girls' Government Science School in Abuja, Nigeria's capital. Donations will also cover medical care and mental health support for young girls brutalized by the terrorist group Boko Haram, according to a press release.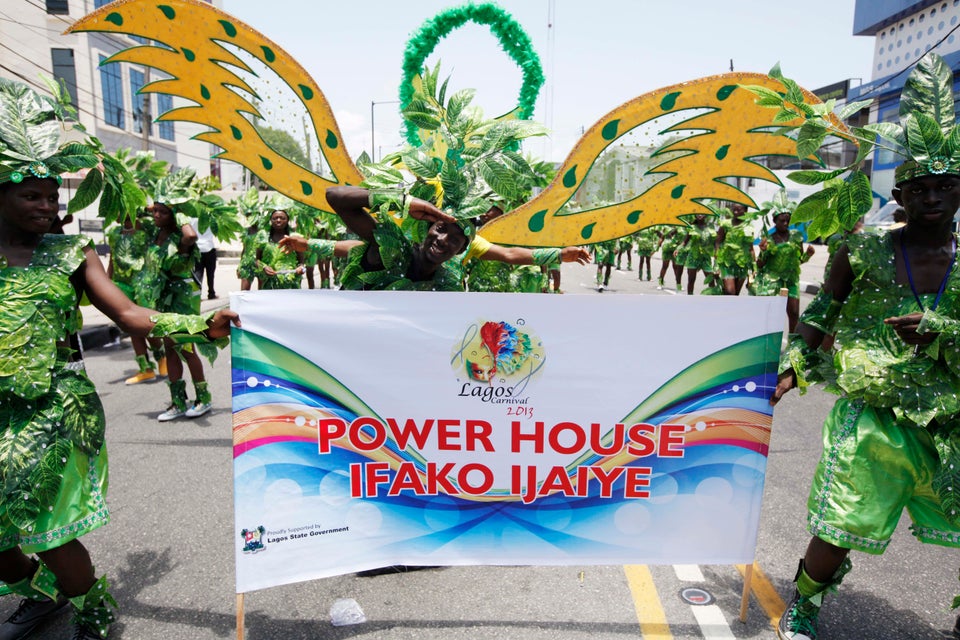 Nigerian Carnival 2013
Popular in the Community