Actress Chloë Grace Moretz and rapper Cardi B may seem to have nothing in common ― except cheating allegations surrounding their one-time boyfriends.
"Kick Ass" actress Moretz shared a screenshot of Cardi's "Be Careful" about an unfaithful partner on Sunday night, hailing her as "the queen." The song is on the new "Invasion of Privacy" album by the Bronx rapper, who announced over the weekend she's pregnant.
The day before Moretz's post, on-again, off-again boyfriend Brooklyn Beckham was spotted kissing Playboy model Lexi Wood at a West Hollywood tattoo parlor. It didn't take long for fans to do the math.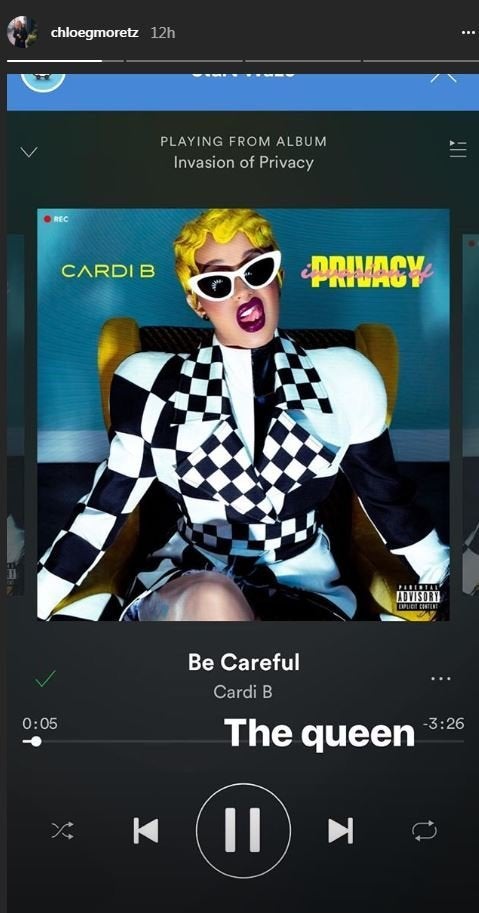 "You deserve better, girl. Trust me, he will regret in the future," one fan commented on Moretz's Instagram. "YOU ARE BETTER WITHOUT HIM."
"Y'all literally don't know how, why or when they ended their relationship and whether or not she fell out of love before he did," another added. "He has every right to kiss anyone (given the consent) even if it's within a minute they broke up."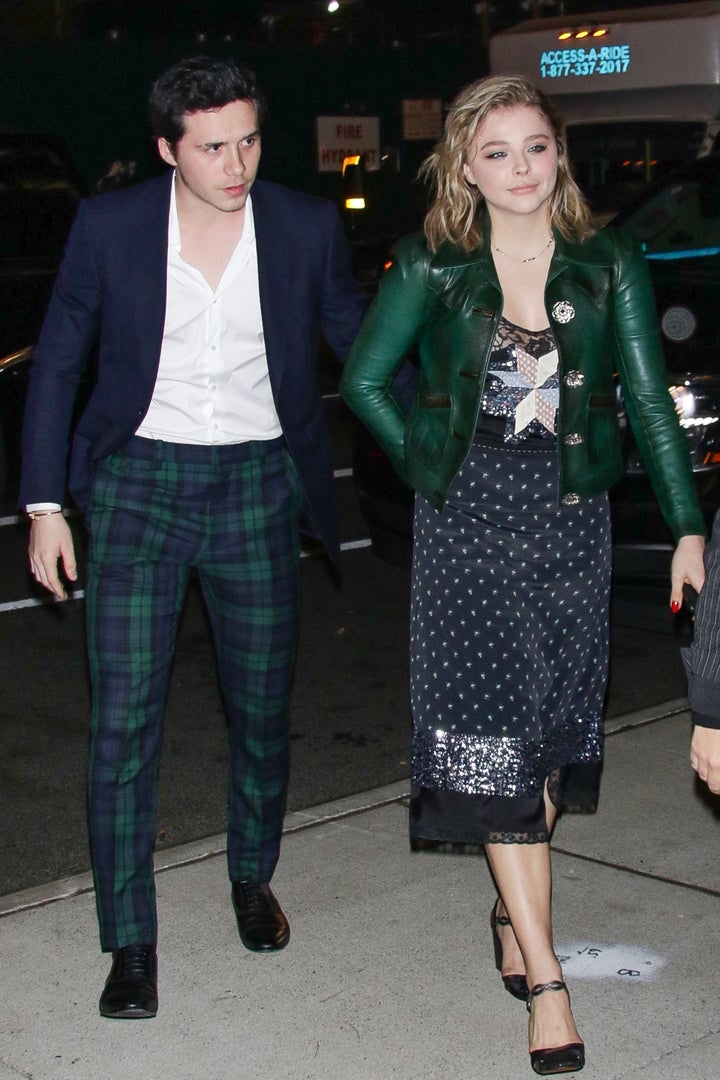 Moretz and Beckham, the son of soccer player David Beckham and Spice Girls singer Victoria, have been linked together since 2014, but have taken breaks in the past.
"He's a very good guy. He's a good person," Moretz told the podcast's host, Andy Cohen. "I enjoy hanging out with him."
After taking some time apart, the two were decidedly back on as of September, and haven't exactly been shy about their social media PDA since. They've laid low in recent weeks, but were photographed kissing in March while celebrating Beckham's 19th birthday.
"Never Stop Smiling, I Love You, Happy Birthday Brooklyn 🎈♥️," Moretz captioned a black-and-white photo of him on the big day.
Beckham shared a similarly affectionate post for the actress' birthday in February, writing, "love you to the moon and back."
Ah, young love in young Hollywood almost never lasts.