Sparked by a tragic incident of violence and hate, photographer Chloe Aftel's portrait project "Agender" shines a spotlight on the beautiful complexities of the genderqueer and neutrois communities.
The project began after Sasha Fleischman, an 18-year-old San Franciscan who identifies as agender, was brutally set on fire by a fellow student while sleeping on a bus in November of 2013. The vicious "prank" prompted a small, but nationwide discussion in mainstream media regarding gender binaries and transgender identities, and eventually set off a series of events that sent Aftel to Fleischman's home to photograph the new icon of America's genderqueer youth.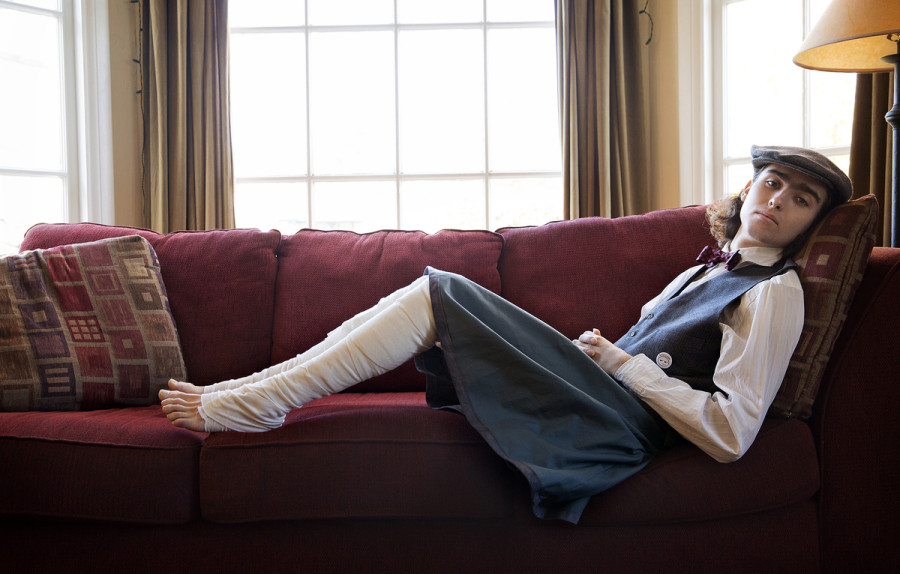 Sasha Fleischman
The photo shoot, commissioned by San Francisco Magazine, was one of several portrait sessions that came to be the series, "Agender." Consisting of images of young individuals who identify as neither male or female (and prefer the pronoun "they"), Aftel's project introduces viewers to the real faces and stories of gender fluid, bi-gender and agender teens and adults.
"I found it fascinating that there is this whole group of people galvanizing the debate about what gender is, and to a certain extent, what love is and what self-expression is," Aftel explained to Vocativ. "It's about what works for you."
Subjects like Edie, Rain, Mark and Sarah posed for Aftel's lens, often times sitting in their bedroom or lounging in their parent's homes. Staring at the camera, in a mirror or into the gaze of a significant other, the photos attempt to provide a visual, yet abstract answer to questions surrounding agender individuals. Without references to any "scale of blue and pink," Aftel's images reveal a myriad of facial expressions and stances that give a glimpse into, but by no means define, a complex world of identity.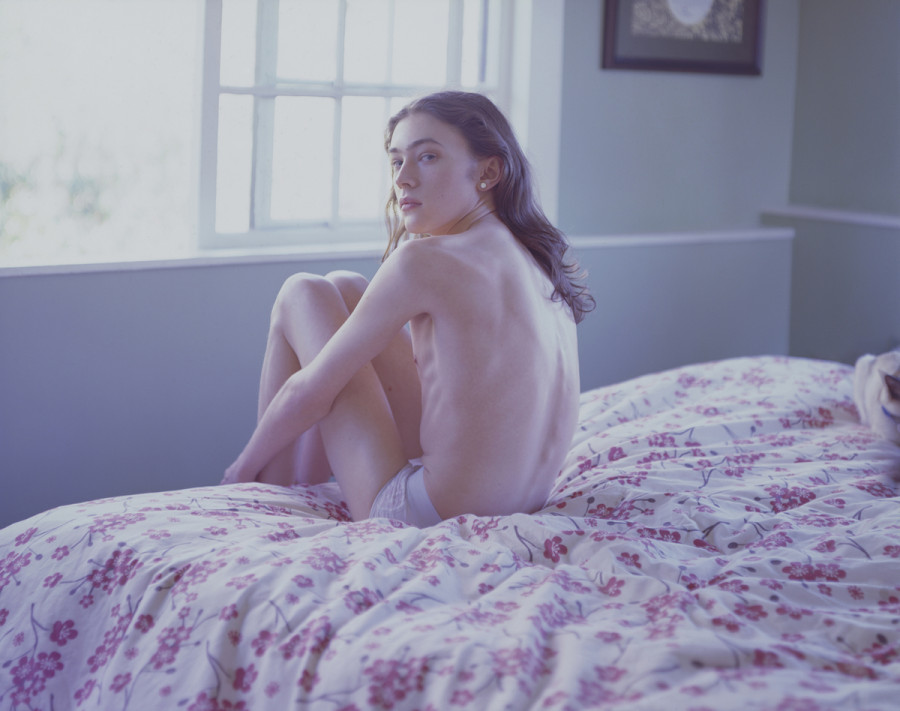 Edie
"It's not embracing both sides, or one side; it's embracing neither," Micah, one of the individuals photographed, described in a blog post. "It's not an absence of gender, and it's not not-caring about my gender. Quite the contrary -- I care very strongly about my gender, my gender expression, and my gender perception. I have a gender, and it's a neutral gender."
Following the act of aggression last year, Fleischman was hospitalized for three weeks and was still wearing bandages on their legs at the time of Aftel's shoot. "I'm not used to being in the public eye," Fleischman told NBC News in December. "It's a big responsibility to be a representative of the whole nonbinary gender community. I hope to be able to inform people about the whole spectrum."
Scroll through a preview of Aftel's work below and let us know your thoughts on the stunning series in the comments.
Related