When we were 16, we were lucky if we got our own car. Chloe Moretz, on the other hand, gets her own magazine covers. And October is the actress' month, it seems, as Chloe appears on two covers at once: W magazine's and Seventeen's.
Chloe pulls off her high-fashion moments with aplomb, like her sultry Hollywood vixen shoot for Glamour earlier this year. But this month, we're a little confused. While Chloe presents a decidedly adult image in W (she doesn't crack a single smile), covering a seminal teenybopper mag at the same time is a bit jarring -- especially while she still falls in the latter's target demographic. Chloe speaks to W about her fashion sense:
"[My brother] Trevor has introduced me to tons of fashion, but when we were [in Paris], I got obsessed. I used to wear button-down shirts and little sweaters, and I looked like an adult, but now I want to have a Christopher Kane kind of style. I'm moody: I wear a lot of black—but I could reinvent myself tomorrow."
We're all for such sartorial reinvention, especially for an actress as young as Chloe. We can't help but to wonder which of the covers below is more true to life... or if either of them accurately portray Moretz at all. Do you think Chloe is all grown up, or getting contorted by the media? Might the fashion industry's obsession with youth force famous youngsters into early maturity?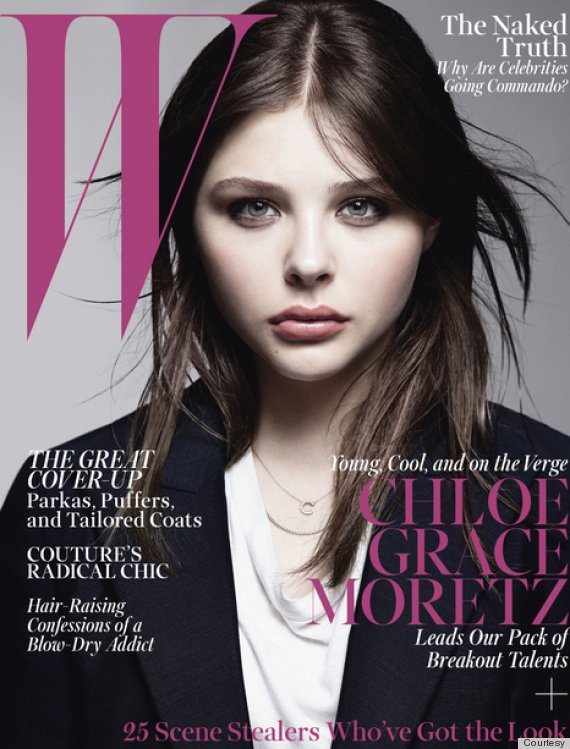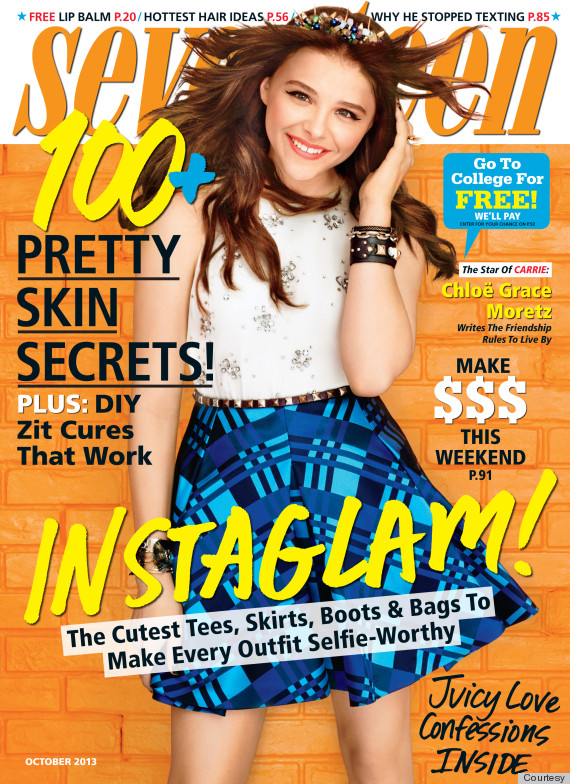 She's come a long way already: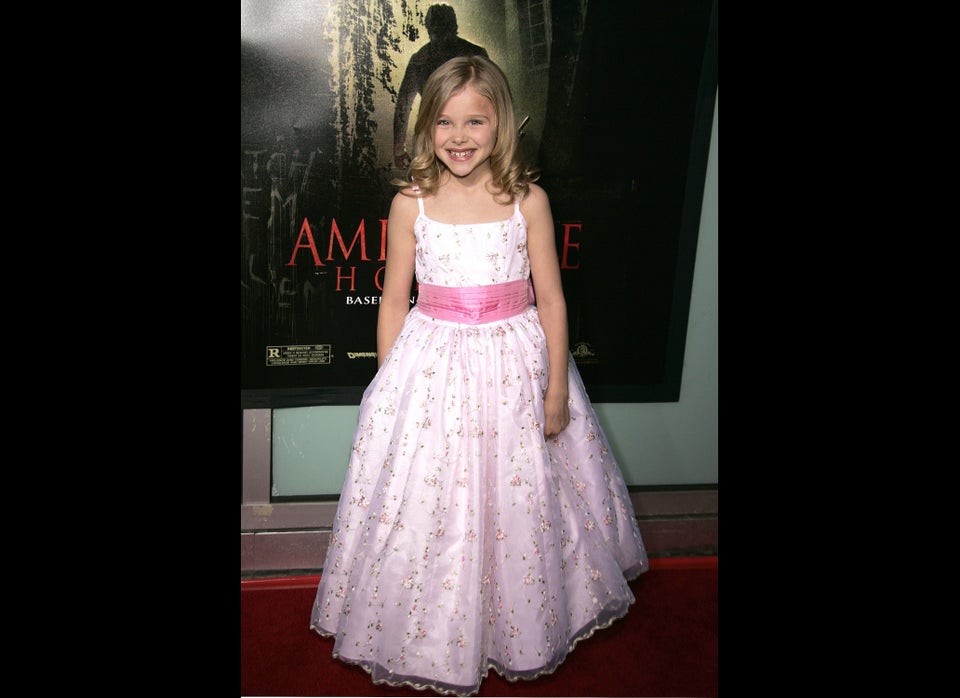 Chloe Moretz's Style Evolution