Chloe Sevigny looks hip as hell in the latest issue of Net-a-Porter's digital magazine, The Edit.
The 40-year-old actress is the queen of cool wearing Miu Miu coats, J.W.Anderson skirts and Sonia Rykiel dungarees in the spread. And while the wardrobe is good, the interview is even better. The one and only Leandra Medine of The Man Repeller talked to Sevigny about everything from their disdain for worst-dressed lists to, of course, man repelling.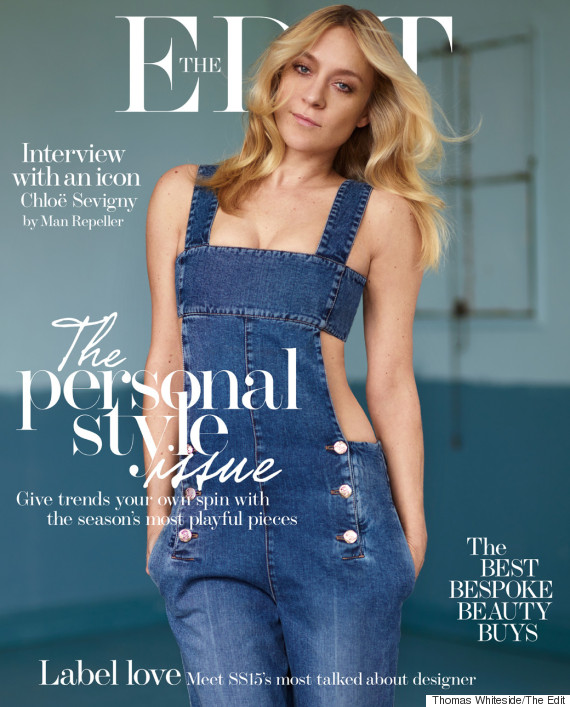 The Best Magazine Quote Award belongs to Sevigny, who dished to Medine, "I feel like men hate leotards… Anything that complicates access to a vagina." LOL.
The power duo also discussed their -- yes, they have them -- insecurities. Despite Sevigny's status as a style icon, she spoke candidly about how landing on the worst-dressed list makes her feel. She told Medine, "I called my great aunt who lives in Florida over Christmas. I hadn't seen her in a while and she said, 'Oh, I never get to see you [in person] but I always see you in the back of US Weekly. They're always making fun of you,' and I was like, 'You know me, I dress crazy.' It makes me feel bad." Medine, though, defended her sad feelings. "I don't think anyone takes those pages seriously. Worst-dressed lists are setting us back. People are afraid to be individual so they retreat to uniforms." Preach girls.