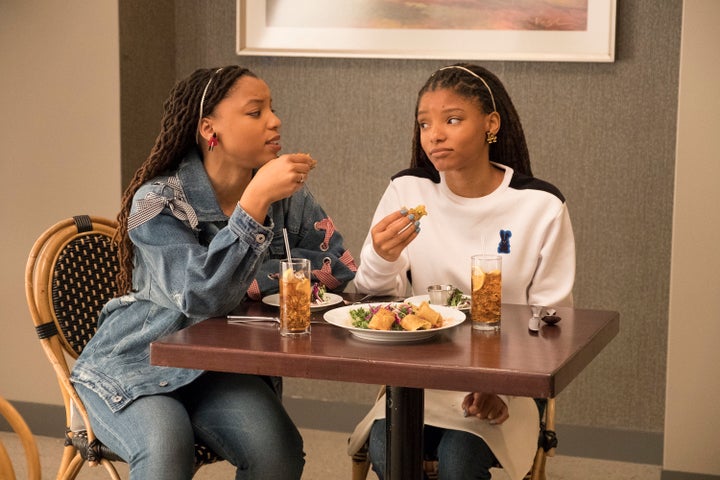 "Everybody's always checking for the girl who looks black, but no one wants the girl who actually is."
Jazlyn Foster, played by actress and musician Chloe Bailey, couldn't have been more spot on in the latest episode of "Grown-ish."
Chloe and her sister Halle Bailey, of the R&B duo Chloe x Halle, star as twin track stars in the "Black-ish" spinoff, which explores issues college students grapple with, like social media, drugs and dating.
Wednesday's episode addressed the double standard that black women face while dating. At the beginning of the episode, Zoey, played by Yara Shahidi, introduced the 2014 OKCupid study that found 82 percent of non-black men show some bias against black women.
As the twins are talking about this bias with friends at a party, they note that black men aren't checking for them, either. But the non-black girls with curves, full lips and cornrows get all of the play.
Jazlyn and Skyler, Halle's character, just want a normal dating life without getting overlooked for girls with lighter skin ― a sentiment many black women can relate to in real life.
"It's so interesting being Jazlyn and Skyler. As we were playing these roles, we were feeling some type of way, too," Chloe told HuffPost. "Everyone has their insecurities, and it was just painting that picture for the world to see how society is, whether it's subconsciously or not."
"Grown-ish" directly tackles the issues young adults face ― from wrestling with societal beauty standards to achieving school-life balance ― and it does so with black and brown women at the forefront, a rarity for TV.
Chloe x Halle don't take that lightly.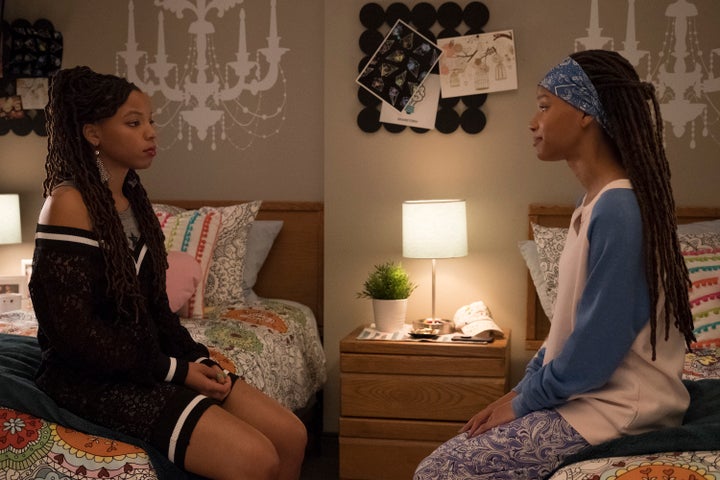 "That personally means so much to us," Halle told HuffPost. "The fact that we have our beautiful friend Yara representing Zoey and black girls her age and being able to be a part of a show like this as our characters, Jazlyn and Skyler."
"We just feel really blessed and grateful we're given this opportunity," she continued, "so that other little black girls can see that 'I can do this one day, you're beautiful, if I can see myself on TV, then I can grow up and I can do this.'"
The sisters' single "Grown" is the show's theme song, and they try to inspire their audience through both their acting and music. Their forthcoming album, "The Kids Are Alright," is aimed at empowering teens and young adults.
"This album means so much to us, cuz as we are growing into young women, we're still children," Chloe said. "We're still kids inside, and we're just so happy to be a part of this generation who [is] not afraid to use our voice[s]. We're not afraid to say what's wrong. And everyone always worries about us, and they question if the kids will be alright. The answer is yes, we will be alright, we got this, you don't need to worry about us."
"Grown-ish" airs on Freeform Wednesdays at 8 p.m. "The Kids Are Alright" is set to be released on March 23.
Before You Go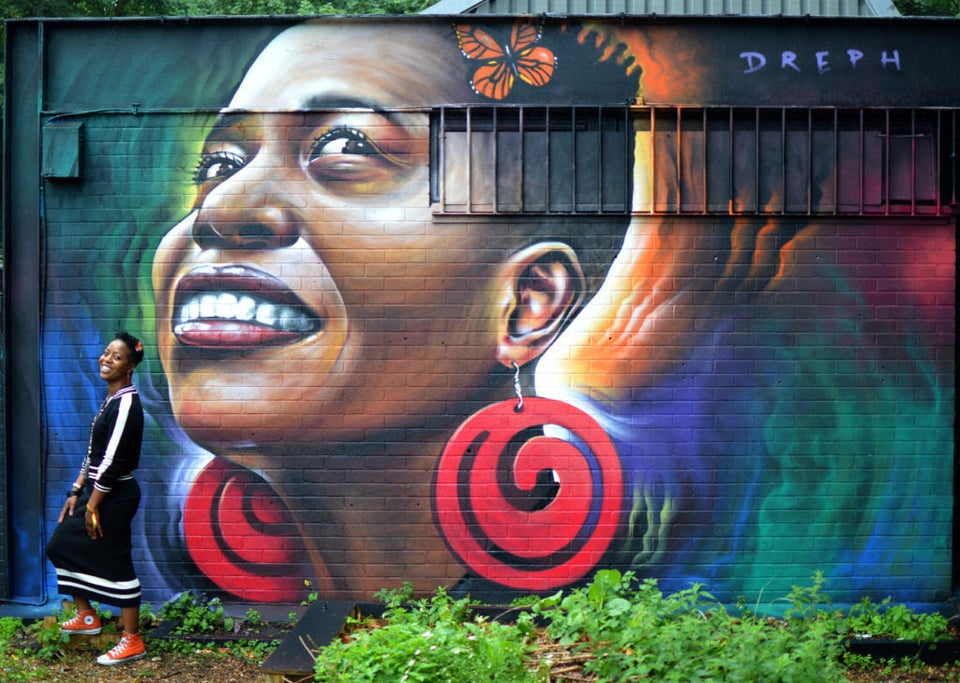 'You Are Enough" Project Celebrates Black Women
Popular in the Community