 Technology startups are all the rage right now.
…or New York City Mayor Mike Bloomberg…
When I started my own technology company in 1981, no one called it a start-up. They just called me crazy: http://t.co/0zhyfmOscP

— Mike Bloomberg (@MikeBloomberg) June 16, 2013
Heck, even Rick Perry likes them.
Heading over to an ETF event "Tech Success 2009." Bringing high tech investment and jobs to Texas. I'll post an op-ed on this tomorrow.

— Rick Perry (@GovernorPerry) March 5, 2009
But as cities and states around the country seek to create their own versions of Silicon Valley, they could be overlooking another important investment opportunity—small manufacturers. At least, that's what Chobani CEO Hamdi Ulukaya argued in his interview with USA Today.
"Starting an app business or a social-media business…is cool," Ulukaya said. "But what we really have to focus on is people who make things." Small manufacturers, he explained, are the companies that truly "make a difference in their community and create a lot of jobs."
Ulukaya's own success story illustrates the potential of small manufacturers to contribute to economic growth and improve the job market.
The Turkish immigrant launched Chobani in 2007, after purchasing an old Kraft yogurt factory. At that point, he recalled, "Greek yogurt market share in the United States was less than 1 percent. And today it is almost 60 percent." Chobani, meanwhile, has grown from a five-person company to the world's leading yogurt brand, with over a billion dollars in annual revenue and 3,000 employees, according to Forbes. Bloomberg Businessweek called Ulukaya the "Turkish King of Greek Yogurt" this past January.
And if those credentials weren't enough, Ulukaya was named World Entrepreneur Of The Year by Ernst & Young earlier this month, WKTV reports.
Despite Ulukaya's success in building a manufacturing business from the ground up, Chobani appears to be the exception, not the norm…for now, at least.
Data compiled by ADP shows that from January 2010 to May 2013, small service businesses increased employment by 5.4 percent, while goods-producing small businesses increased payrolls by one percent.

Before You Go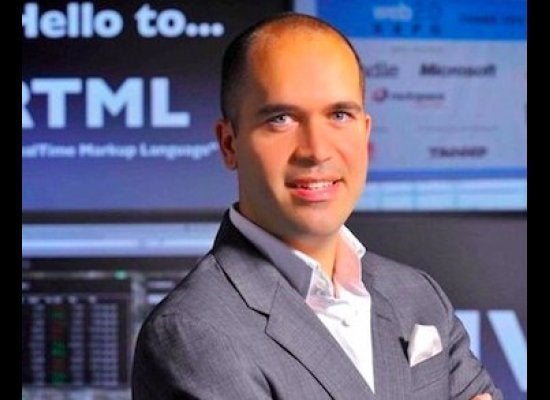 12 Most Valuable Startups