Chobani founder Hamdi Ulukaya came to America in 1994 with a desire to learn English and the makings of an amazing yogurt recipe.
Just over two decades later, Ulukaya has done well, and also done good: He's a self-made billionaire who gives readily to charity, is deeply devoted to his employees' well-being and has dedicated himself to the plight of refugees.
But his American success story has become a target for xenophobic rhetoric.
That includes calls for boycotts because the company hires Muslims, conspiracy theories popping up on conservative websites, and death threats being directed at public figures Chobani has worked with.
"It got woven into a narrative that it's all a cover-up, that we're all trying to keep the refugees safe so that Chobani has its work force, that I personally am getting money from the Obama administration to help Chobani hire whoever they want, that it's part of this Islamification of the United States," Barigar told The New York Times. "It's crazy."
"We are an agricultural center," he added. "We've depended on immigrants for a half-century or more."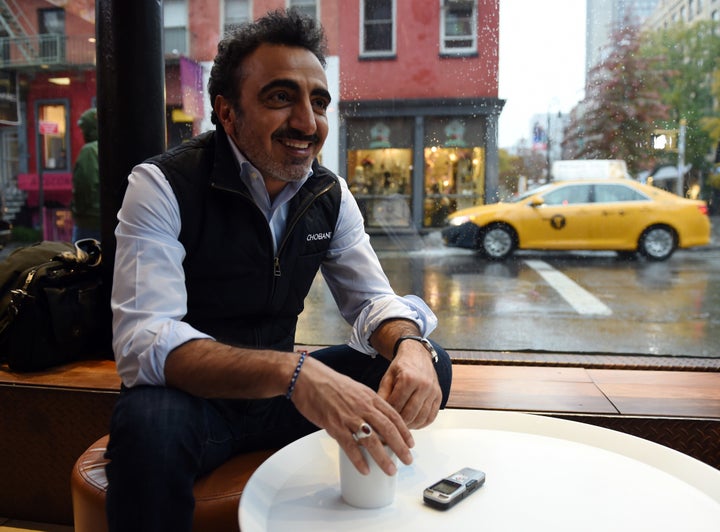 When he first started Chobani in 2007, Ulukaya made a point of hiring people who had been laid off by other factories, including refugees, and treating them well.
"From the beginning [of Chobani] I tried to treat everybody right," Ulukaya said in a speech last month. "We paid everyone well above minimum wage. Everybody in our plant gets the same holidays as everybody in the office. Our entire company — hourly or salaried — would get full health care, retirement plans."
Ulukaya also announced on Oct. 5 that all Chobani's employees ― men and women ― would receive six weeks of paid parental leave. In April, he doled out shares of Chobani ownership to the company's 2,000 full-time employees. They're worth up to 10 percent of Chobani overall, with an estimated average payout of around $150,000.
Ulukaya's pledge to help refugees and hire immigrants only became more urgent as the Great Recession gave way to the crushing humanitarian crisis that has engulfed the Middle East and Turkey.
To that end, Ulukaya ― himself a Turkish immigrant of Kurdish descent ― employs hundreds of refugees in his factories in New Berlin, New York, and Twin Falls. This accounts for about 30 percent of the company's workforce, he told the Financial Times earlier this year.
Ulukaya said the company's factories are home to 11 or 12 different languages and that Chobani has translators on hand "24 hours a day."
Before You Go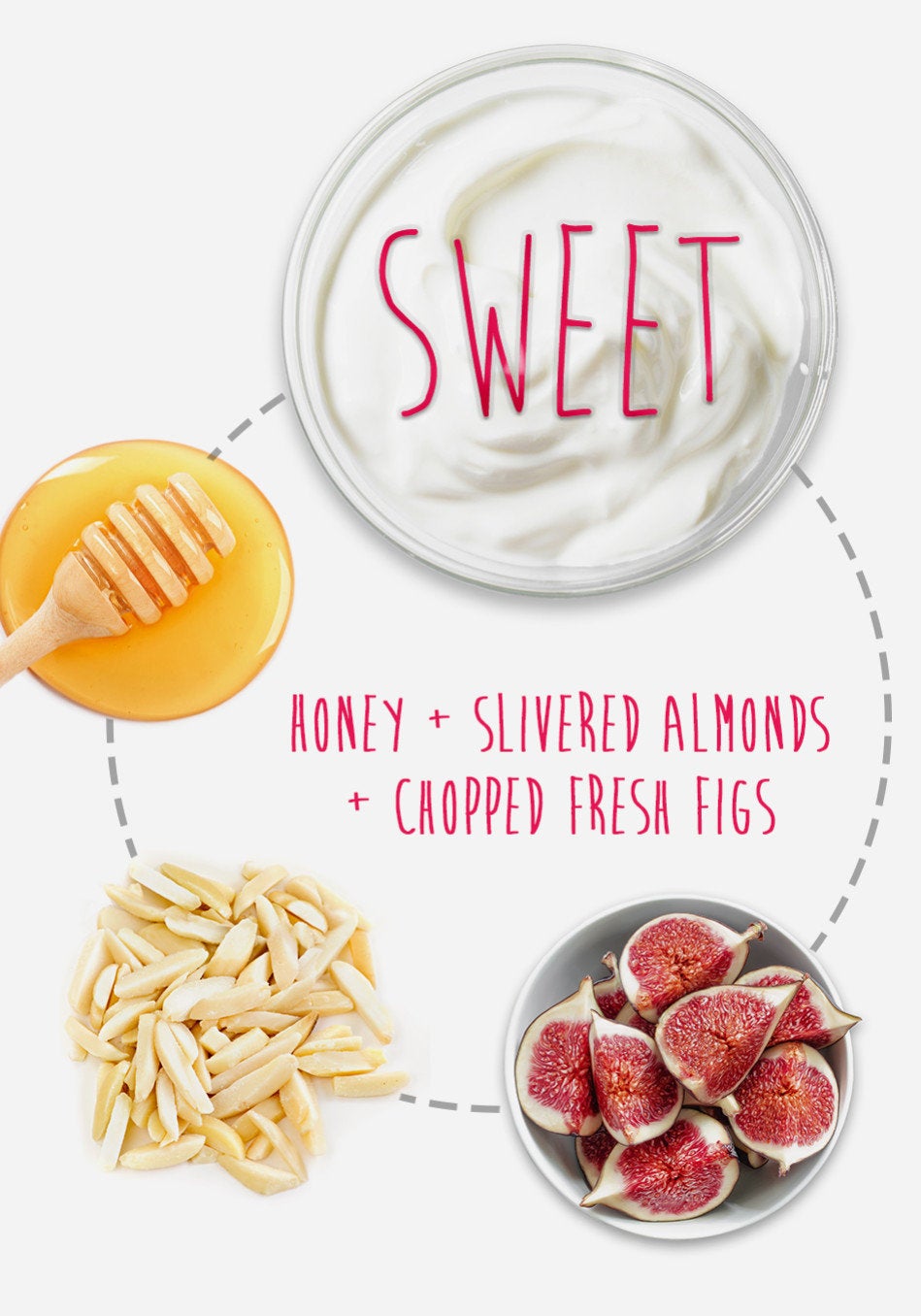 16 Yogurt Combinations That Look As Good As They Taste
Popular in the Community