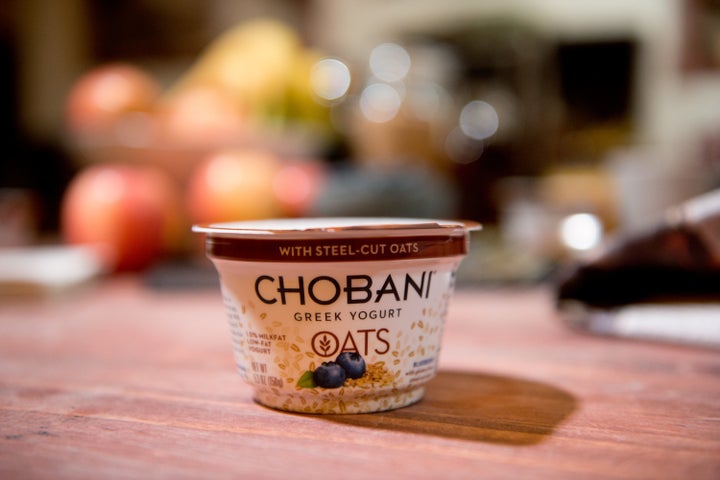 The Greek yogurt company Chobani is giving back to the people who helped make it what it is.
Chobani announced Tuesday that its full-time employees will receive shares worth up to 10 percent if and when the company ever goes public or is sold, The New York Times reports.
Chobani -- which, along with its chief competitor Fage, has helped lead an immense boom in the Greek yogurt industry over the last decade -- is estimated to be worth between $3 billion and $5 billion. Even at the low end of that range, the average employee's share could be worth $150,000 if the payouts ever happen, according to the Times. People who have worked at the company longer would receive larger shares, possibly worth over $1 million.
Offering equity has been a common practice for companies seeking to reward and encourage loyalty among workers. What makes Chobani's announcement noteworthy is that it's promising to allot enough equity to potentially make millionaires out of regular employees -- not just high-ranking ones.
It's not clear whether Chobani is actually going to go public or be sold anytime soon, which means its workers might not want to get too excited just yet. The company declined to comment to The Huffington Post on the matter.
If one of those things does happen, however, the shares would be transferred to the employees from Hamdi Ulukaya, who founded Chobani in 2005 and now owns it.
"My dream, from day one, was to share our success with this entire family," Ulukaya said in a recent letter to employees. "How we built this company matters to me, but how we grow it matters even more. I want you not only to be a part of this growth -- I want you to be the driving force of it."
Ulukaya, who milked sheep at his family's dairy in Turkey and moved to New York in 1994 to study, opened Chobani after buying an old Kraft yogurt plant with a loan from the government's Small Business Administration.
Greek yogurt jumped to 36 percent of yogurt sales in 2014, from less than 3 percent in 2008. Both Chobani and Fage, along with a slew of other Greek yogurt producers, have plants in upstate New York, and in 2013 the state surpassed California as the country's biggest producer.
A year later, New York Gov. Andrew Cuomo (D) celebrated the milestone -- and the boost to dairy farmers -- by anointing yogurt as the official state snack.
Chobani currently pays employees above minimum wage and offers health benefits and 401(k) plans. It took a bit of nudging to get employees to participate in the latter.
"I preached and nagged and tried to force them to do it," Ulukaya told the Times, adding that he has "continued to worry about them in retirement."
If the shares plan ever comes to fruition, some employees, at least, could become millionaires.
Zayo, an Internet services firm, and WeWork, the shared workplace startup, have offered shares to employees. HEB, a Texas-based grocery chain, announced last year that it would transfer around 15 percent of its shares to employees who have worked at least a year.