A new restaurant -- and either the next big food craze or a fail of epic proportions -- is hitting downtown Los Angeles this spring. ChocoChicken, which serves chocolate-flavored fried chicken, will open in March, to either the delight or dismay of chocolate- and fried chicken-lovers everywhere.
Adam Fleischman, founder and CEO of Umami Burger, is behind the "chocolate/chicken hybrid" spot. He either understands Angelinos perfectly or is grossly overestimating their appetite for adventure. It's true that some foods indisputably belong together. But some combinations are up for debate. Time will tell whether chocolate and fried chicken fits the latter category.
Known for delivering a certain "X factor" with Umami Burger, Fleischman is no stranger to cultivating unique -- and addicting -- flavors in easy, fast and accessible food. He's looking for a new "crack factor" with this chocolate-flavored chicken, LA Weekly reports.
Fleischman also knows fried chicken is a classic comfort food, and thinks it "has been largely overlooked in fast-casual restaurants," he told QSR Magazine.
The chicken at ChocoChicken won't be mole, and it won't be dipped in chocolate either. Apparently the chicken fry batter will actually contain chocolate.
The restaurant will also offer house-made biscuits, beer, wine and cocktails (all the important stuff).
Related
Before You Go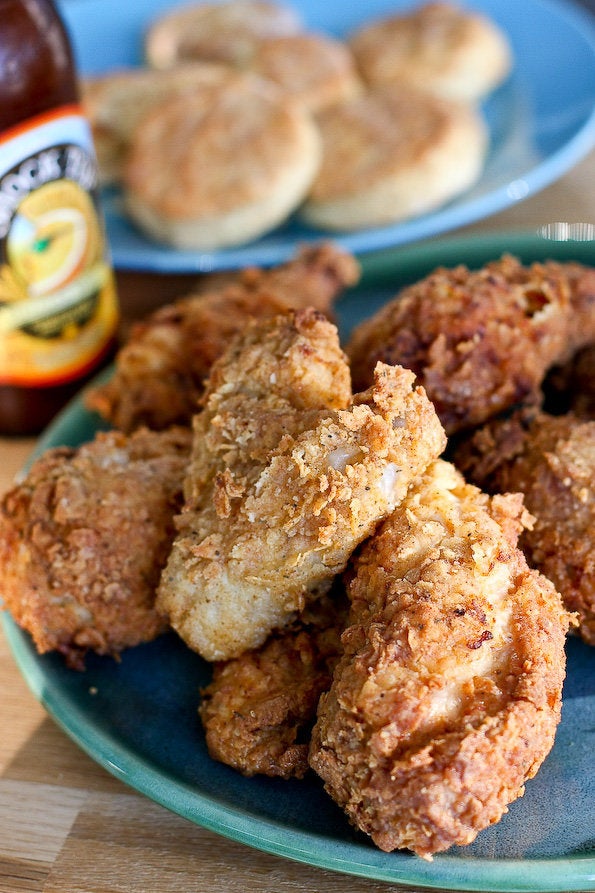 Fried Chicken Recipes