Banana pancakes have always been a favorite of mine. It's like banana bread, but in a pancake, for a typical Sunday breakfast. I love using ripe bananas, where they appear scarily black, yet they have a good amount of natural sweetness. For this recipe, however, I use chocolate and banana mixed together. Who doesn't like chocolate and bananas? Nutella and banana crepes in crepe stores are a popular choice, I'd say. Smothering these warm pancakes with some butter or peanut butter, and drizzling with maple syrup and a sprinkle of cinnamon makes a great breakfast!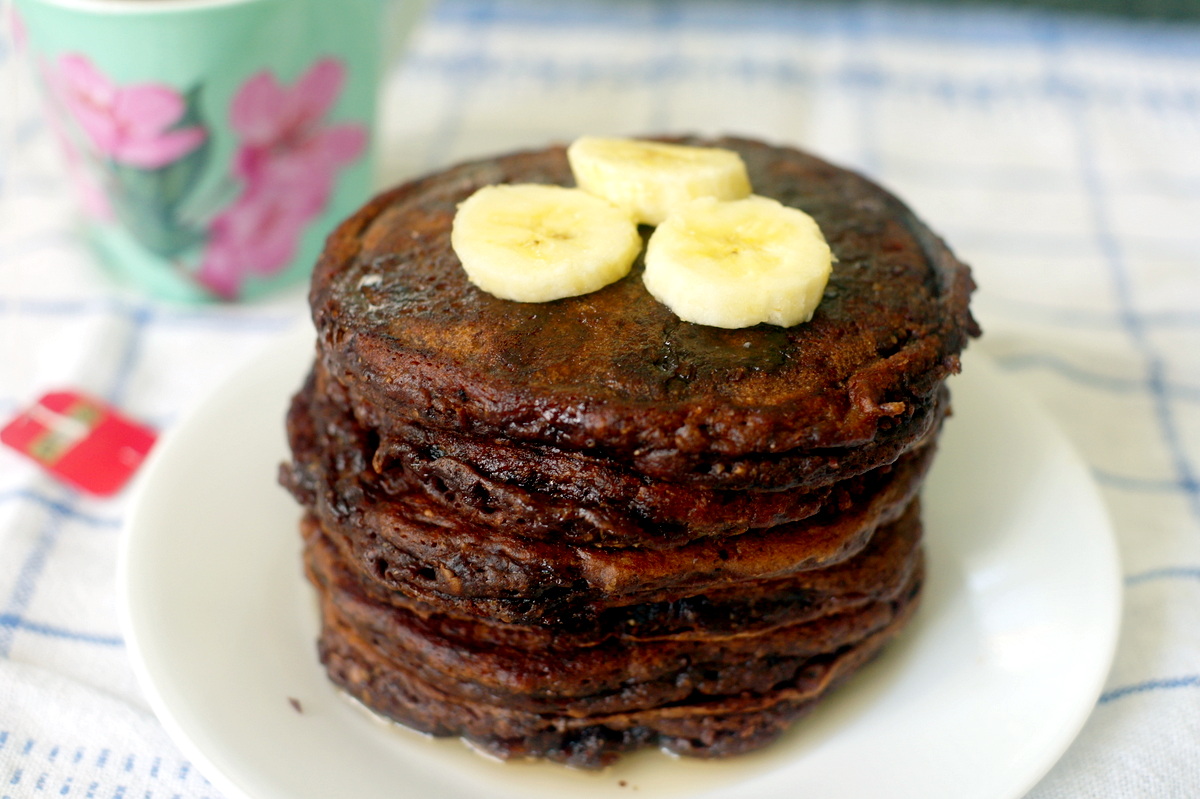 Chocolate banana pancakes
1 large ripe banana or 3 small-medium bananas
1 teaspoon vanilla extract
1 tablespoon vegetable oil
* You can substitute half whole wheat flour, half all-purpose flour
*You can make your own buttermilk by combining milk with 1 tbsp of white vinegar or lemon juice. Let it stand for about 5 minutes before using.
In a large bowl, sift flour, cocoa powder, baking powder, baking soda and add salt & sugar & cinnamon.
In another bowl, mash banana. Mix in buttermilk, egg, vanilla and vegetable oil until combined.
Pour the wet ingredients into dry ingredients and mix until just combined. The mixture will be lumpy.
Let the mixture stand for about 10 minutes. The recipe didn't list this step, but I always like to let my batter stand for a while.
Heat a large pan with oil, butter or a cooking spray and set to medium heat. Cook pancakes until bubbles form on the surface, and the edges are cooked for about 2 minutes. Flip and cook for another minute.
Drizzle with maple syrup or honey, if desired.

*These are freezable as well