The world's most clever job candidate has been discovered, so everyone else can just stop trying.
When Renata Chunderbalsingh of Sydney, Australia decided to break into the consumer insights business, she found the ultimate way to make her resume pop: She he wrapped it around a chocolate bar.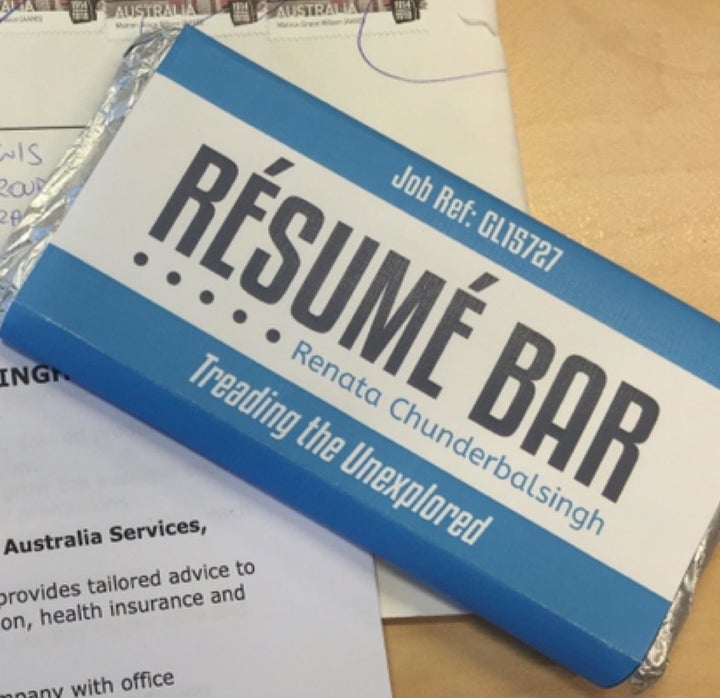 "I am new to the industry, and was thinking 'Well, how can I get out there and tell them that I'm good?'" Chunderbalsingh told Mashable Australia.
She settled on designing and printing her own candy bar wrapper, with her skills and professional attributes in the nutritional label section. She even included a bar code!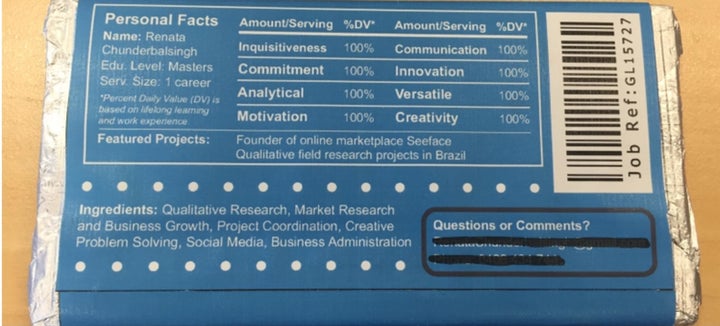 "Not sure if we were bribed or charmed," Lewis wrote in her post, "but either way it prompted a lovely chat with Renata this morning."
Chunderbalsingh told Mashable that Lewis' post has helped her out "a lot" with the job hunt, and that she has received offers from all the way over in Europe.
The good old chocolate bar resume is becoming a tried-and-true technique to getting hired. In 2013, one sweet, sweet candy bar resume secured this Redditor's friend a job. Next time you sit down to edit your CV, head to the drugstore and stock up on chocolate.
Popular in the Community