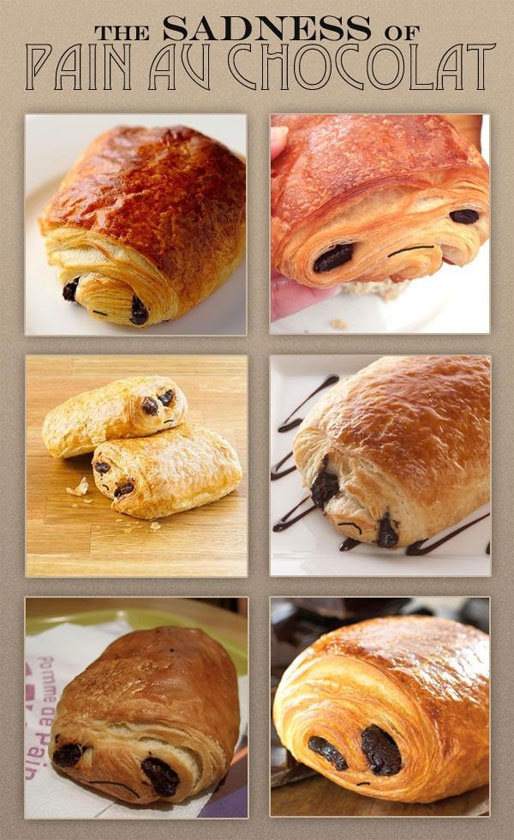 We love pain au chocolate just as much as the next buttery-pastry-filled-with-chocolate lover. Which is why it broke our heart a little -- and made us really hungry -- when we saw this pain au chocolate poster. (Thank you Serious Eats for bringing this to our attention.) Ben Horsley, the man responsible for this cheeky artwork, shows us just how very sad these French pastries are.
Why are they so sad? How did we not see the signs!! Will they ever feel happiness again? There's only one thing we can do to remedy this situation. Go out and buy a chocolate croissant; it'll let them know how much you care. And, you get a snack out of it.
Check out these other morning pastry recipes.