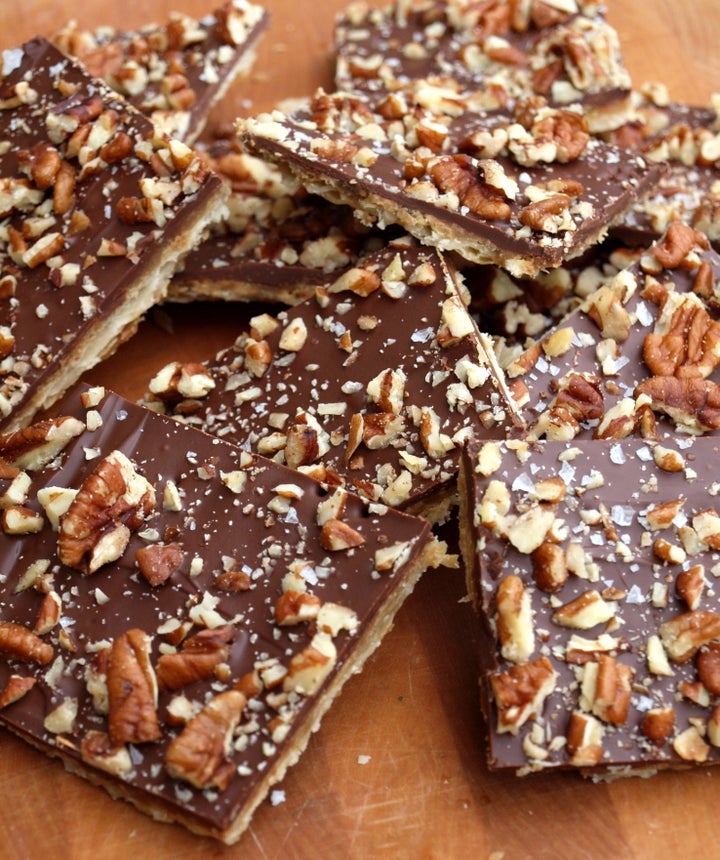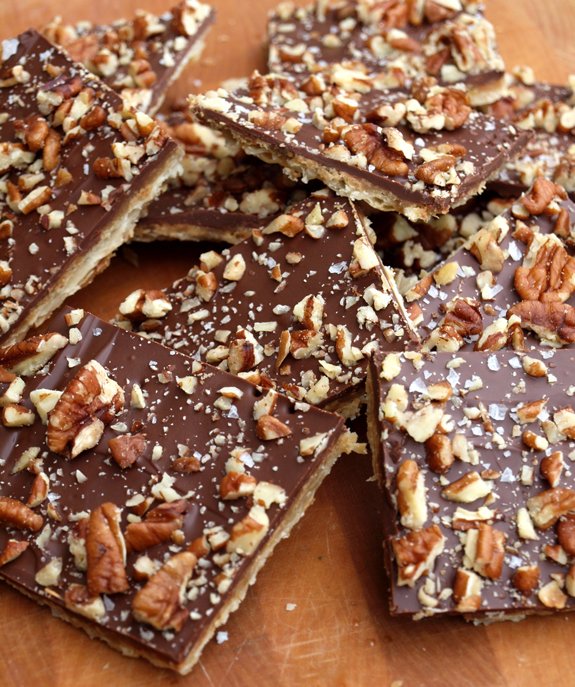 If there'e one sweet treat you make for Passover this year, let it be this chocolate toffee bark. Made with matzo crackers, toffee, melted chocolate, pecans and sea salt, it's called 'crack' because it's insanely addictive (get it? crack-ers). The recipe is based on cookbook author Marcy Goldman's famous Caramel Matzo Crunch recipe, and the saltine or soda cracker version (sometimes called "Christmas Crack") that's been around for ages. The beauty of it is that it's easy to make -- no candy thermometers, special equipment or tempering of chocolate required.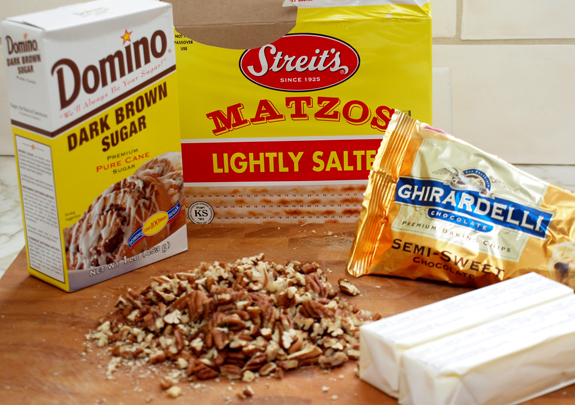 Begin by arranging the matzos in a single layer on a baking sheet.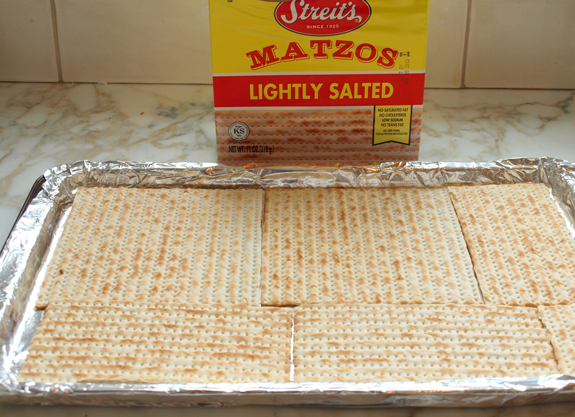 Make the toffee by combining the butter and brown sugar in a saucepan and cooking until thickened.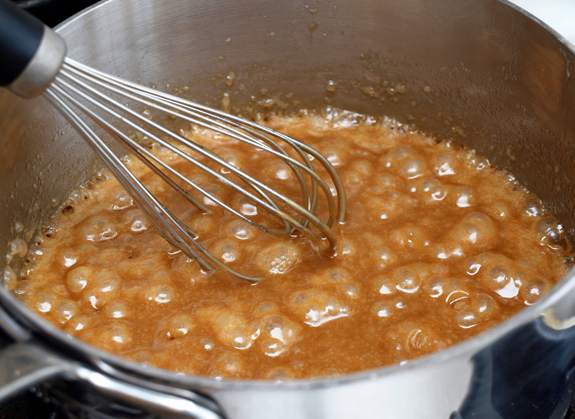 Pour the toffee over the matzos. Be very careful - it's very hot.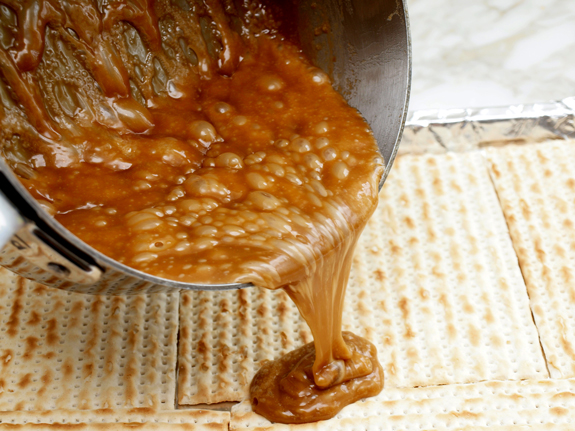 Spread it into an even layer.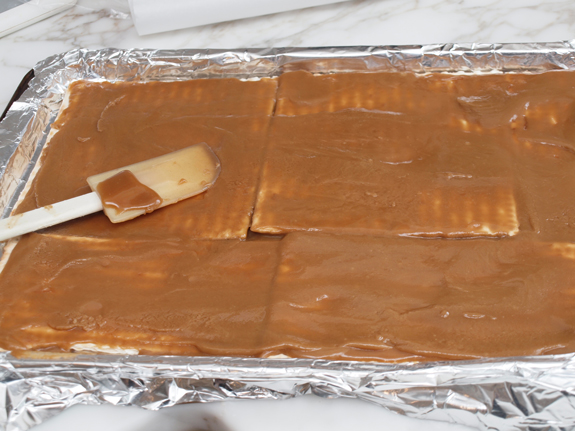 Bake in the oven until bubbling all over.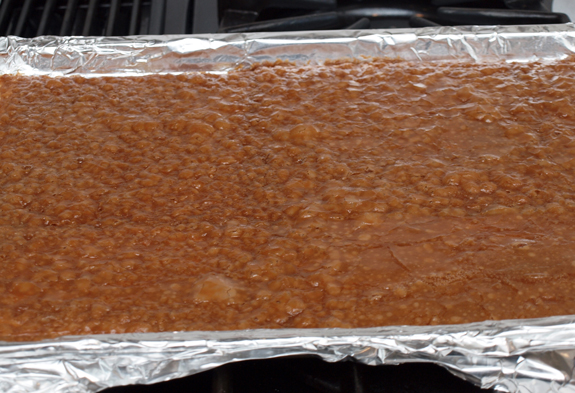 While it's still hot, scatter the chocolate chips over top and let sit for a few minutes to soften. Then, use a spatula to spread the chocolate into an even layer.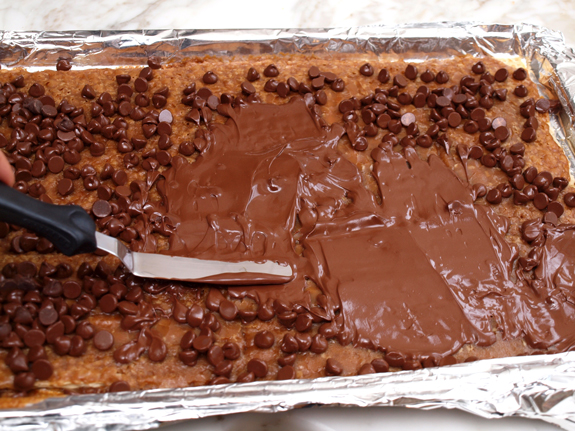 Sprinkle with chopped pecans and sea salt.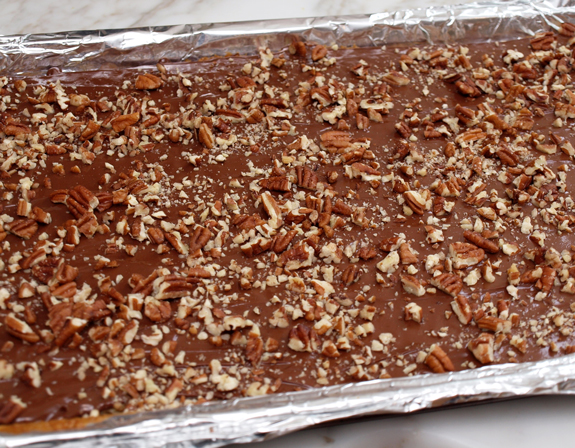 Refrigerate until firm, about 45 minutes, then transfer to a cutting board and cut into squares.