When Ahmed Algohbary's little brother Hamzah woke up on Saturday in Yemen's capital, Sanaa, with severe diarrhea and unbearable abdominal pain, he knew the 9-year-old didn't just catch a stomach bug.
Algohbary rushed his sibling to the Sabeen hospital, a facility in the war-torn country backed by the international relief organization Save The Children. Soon his fear was confirmed. Hamzah was diagnosed with cholera, and so were many of the other patients in the overcrowded emergency ward. With every hospital bed taken, Algohbary took his brother in his lap, holding the IV tube while on the floor.  
At least 184 Yemenis have died of cholera just this weekend in the capital, which Houthi rebels have controlled for the past three years. On Sunday, the city declared a state of emergency and called for international help to deal with the crisis. Yemen's health ministry, run by Houthi rebels, said on its news agency Saba that the outbreak was "unprecedented" and had become impossible "to contain." There have also been cases of the disease have been reported in other major cities including Hodeidah, Taiz and Aden.
"There are hundreds of patients here," Ahmad Algobary told Huffpost over the phone while describing the scenes at the hospital. "A lot of patients came from villages, from Sanaa city and around Sanaa. It is horrible situation. I can't even walk through the hospital hallway."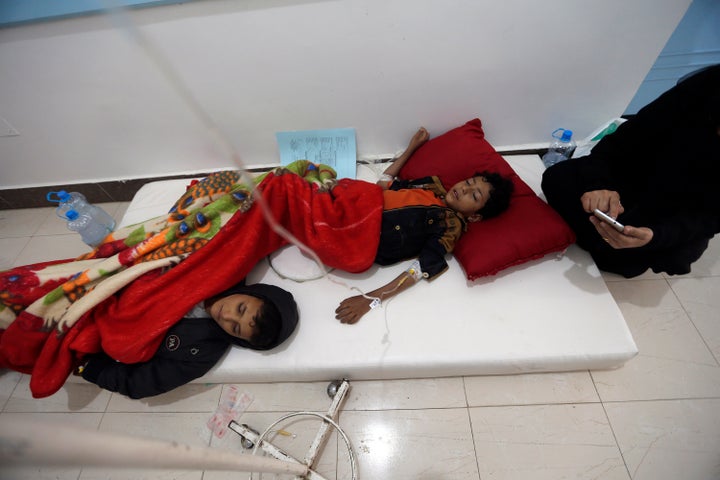 The cholera outbreak in Sanaa is the second in less than a year in Yemen. More than 100 civilians died from the disease in the first outbreak in October 2016, according to the Yemeni Minister of Health and the World Health Organization.
Cholera is an acute diarrhoeal disease that can be fatal if left untreated. It is caused by ingestion of contaminated food or water. Two-thirds of the Yemeni population does not have access to clean water. Population displacement, overcrowding and inadequate sanitary conditions, especially in larger cities like Sanaa with uncollected garbage, also contribute to the rapid spread of the disease.
Oftentimes, civilians in the villages assume the symptoms are a case of bad diarrhea, leaving it untreated until it's too late, Algohbary said.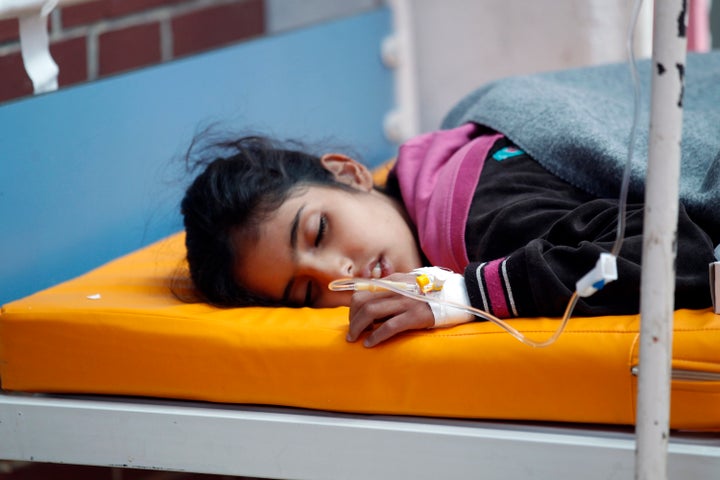 The outbreak poses a significant threat given the drastic deterioration of the health care infrastructure after three years of civil war between forces loyal to President Abdrabbuh Mansour Hadi's government, supported by a Saudi-led multinational coalition, and Iranian backed Houthi rebels.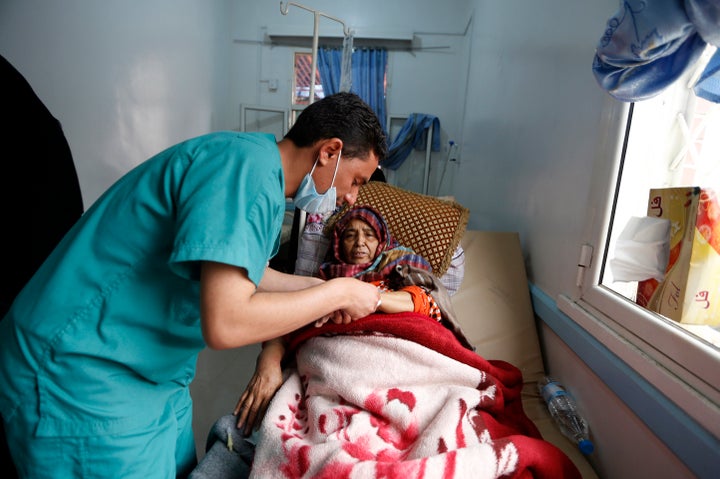 In response to the outbreak, Doctors Without Borders, also known as MSF, has set up cholera treatment centers in five hospitals. The organization is also supporting several Yemeni medical centers within the country. MSF teams have received or treated more than 780 cholera patients in the past three months. MSF also reported a sharp increase in cholera cases over the the last two weeks.
"We have patients coming from many different districts, tens of kilometers away," said Shinjiro Murata, MSF head of mission in Yemen, in a statement. "We are very concerned that the disease will continue to spread and become out of control."
Of around 27 million Yemini citizens, 19 million are in need of humanitarian assistance. That figure includes 17 million people who don't have enough food to eat.
Calling all HuffPost superfans!
Sign up for membership to become a founding member and help shape HuffPost's next chapter
BEFORE YOU GO
PHOTO GALLERY
Aid Distribution in Yemen